How A Pisces Should Decorate For Christmas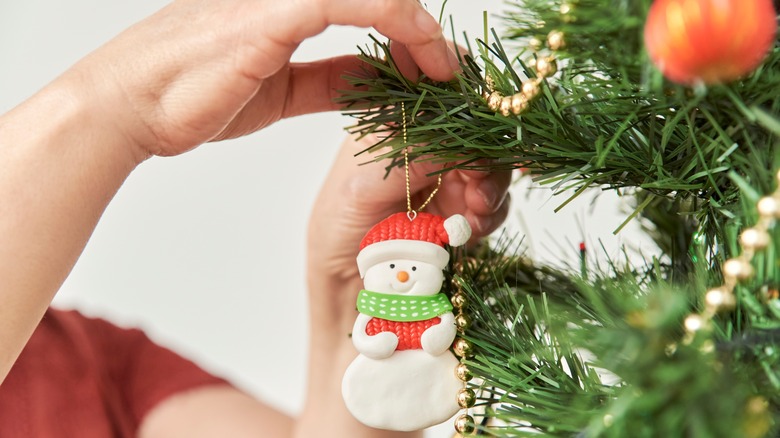 Carolina Jaramillo/Shutterstock
Pisces is the twelfth sign of the zodiac. Born in February and March, Pisces is known for their sweet disposition and child-like essence. The water sign is also said to be one of the most sensitive members of the zodiac with a generous heart and a curious soul (via Mind Body Green). Pisces also has a reputation for making the best out of whatever situation they find themselves in, although they can be a bit naive from time to time. The sign is also said to be very empathetic and may even have heightened psychic abilities.
According to Co-Star Astrology, Pisces are very romantic and at times may live in their own dream world. They are prone to enjoying fantasy and can oftentimes be considered to cross the line when it comes to boundaries. YourTango notes that when it comes to careers, Pisces may do well in jobs such as sales, marketing, teaching, social work, human relationship, nursing, music, or physical therapy.
Pisces' positive traits can likely be seen in their everyday lives. However, the true Pisces nature tends to thrive around the holiday season. Elite Daily reveals that Pisces is the sign most likely thrilled to dish out gifts and watch others open their presents on Christmas Day as nothing makes them happier than seeing their loved ones happy. When it comes to decor, Pisces will also be ready to turn their home into a winter wonderland.
A candy theme may be perfect for Pisces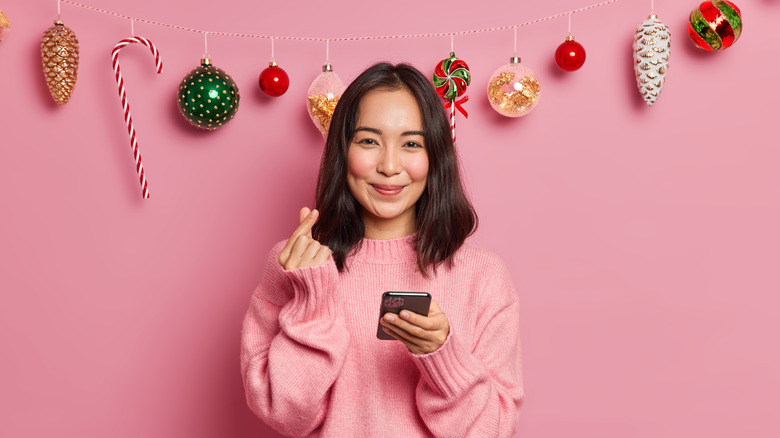 Cast Of Thousands/Shutterstock
During the holidays, it's important for many people to decorate their homes in a way that not only brings them joy but also reminds them of past holidays. According to Daily Dream Decor, Pisces are often drawn to pastel colors such as light pinks and purples, as well as green. They also enjoy ocean colors like blue. Although these aren't traditional Christmas colors, Pinkvilla reveals that the holiday theme that may resonate with Pisces is that of candy. The water sign may enjoy using candy, cookies, or gingerbread to make their home look festive and fun during the Christmas season. This would also allow for a more broad range of colors, such as the soft tones that Pisces seem to love.
The Daily Mail reveals that Pisces loves all things fantasy and tends to blur the line between dreamy and reality, making a candy land-themed Christmas tree with all of their favorite colors and ornaments a perfect decoration choice. Hanging real candy such as lollipops and candy canes would also bring the whimsical theme to life while adding more pops of color. Adding nutcrackers or toy soldiers might also add a child-like element to the decor.
However, Pisces' who love non-traditional decor may also want to think outside the box when it comes to creating a beautiful and unique look this holiday season.
Pisces' Christmas decor may be inspired by their own spirituality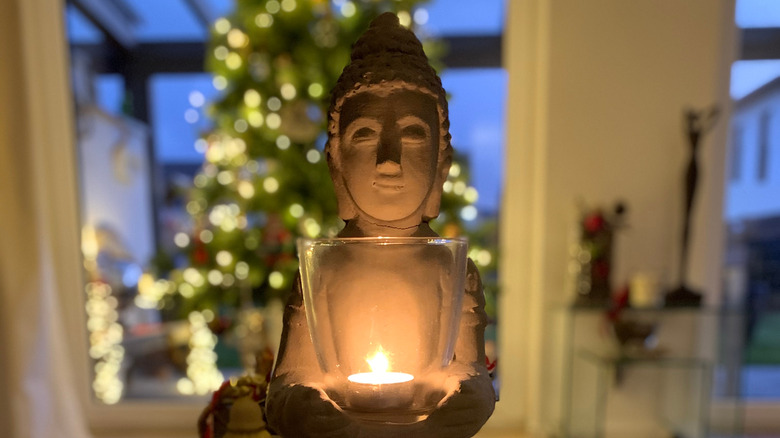 Martin_XII/Shutterstock
While Pisces may want to bring a unique and interesting new look to their holiday decor, a candy theme may not be their favorite. Instead, Lonny suggests that the water sign may want to showcase their spirituality when it comes to their holiday decor, using things like water features or crystals to help them celebrate the season. "Pisces are very spiritual, ethereal, mystical, and flowy," astrologer Ophira Edut tells the outlet. "They love water and fountains. They might put a Buddha on top of the tree instead of a star or mix in crystals with their ornaments. They could also put down floor pillows," she added. The astrologer noted that Pisces may also want to use smells like pine or fir to add some holiday-themed scents to their living space, as well as play Christmas music to set the mood.
According to Reader's Digest, Pisces is a sign that loves nostalgia and has a soft spot for the past. So, the sign may be inspired to decorate their home with vintage decor or even choose themes from their favorite holiday movies when decking their halls.
The holidays are a special time to many, and because of Pisces' love of life and ability to keep their inner child alive, they're sure to find the perfect mix of holiday decor that makes them smile and reminds them of happy days gone by.