Brooke Elliott And Brandon Quinn On Singing In A Country Christmas Harmony - Exclusive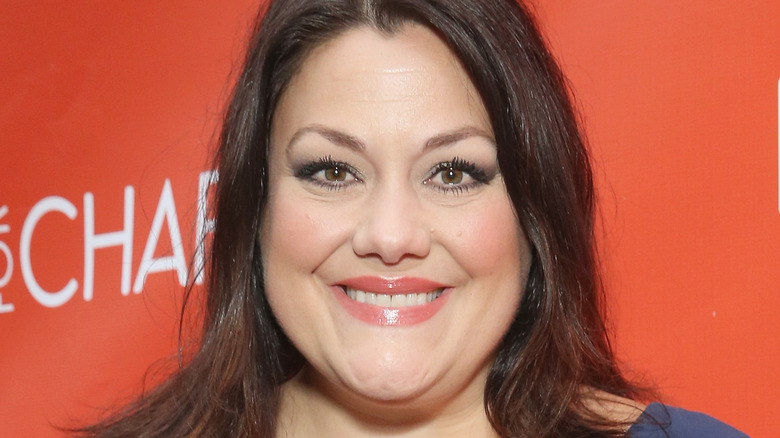 Robin Marchant/Getty Images
'Tis the season for heartwarming holiday movies — and lots of them! Among the most notable of the 2022 crop is Lifetime's "A Country Christmas Harmony," starring "Sweet Magnolias" co-stars Brooke Elliott and Brandon Quinn, along with "Who's the Boss?" alum Danny Pintauro.
Elliott plays country singer Chrissy Kessler, whose one-time superstar status has significantly diminished since the peak of her career. When her record label gets her to return to her hometown for a live Christmas performance in hopes of bolstering her career, she runs into ex-boyfriend and former musical partner Luke Covington (Quinn) — who's still stinging from being dumped by her, both personally and professionally. When a freak rainstorm compels the two to seek cover at Luke's place, the exes become reacquainted with what drew them to each other in the first place — thanks, of course, to the magic of the season. 
In an exclusive interview with The List, Elliott and Quinn discussed the vastly different approaches that they each took to singing in the made-for-TV holiday flick.
Brooke Elliott has sung on Broadway, while Brandon Quinn's musical background is 'nonexistent'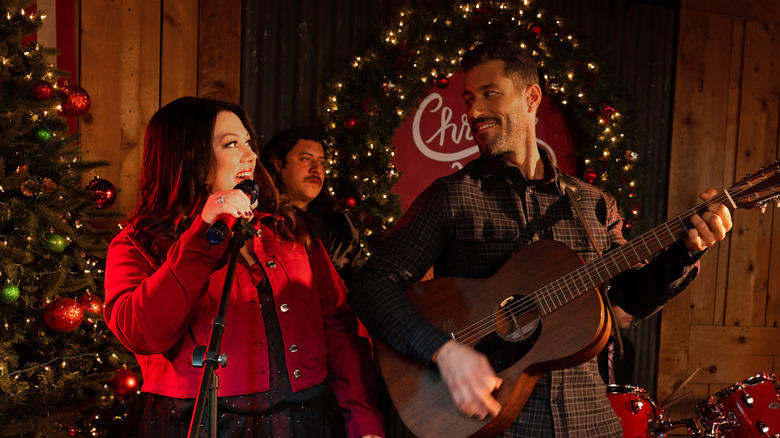 Lifetime
Before coming to television, Brooke Elliott had already established herself as a Broadway performer. As she explained, being able to demonstrate her singing talent in "A Country Christmas Harmony" was a big part of what attracted her to the project. "I sang a bit in 'Drop Dead Diva,' but other than that, I haven't sung since I've been on Broadway," she explained. "I sing, but I hadn't sung in those particular ways since Broadway. I miss it. It was the perfect project for that."
Her co-star Brandon Quinn, on the other hand, has a very different experience. Asked about how his own musical background influenced his approach to the role, he told The List, "Considering that it's nonexistent, my approach is the complete antithesis to Brooke's, which is I actually literally almost didn't do the movie because of the singing. It intrigued me so much, and I loved that aspect of it, but it did terrify me because I have no musical training. 
"I taught myself to play the guitar. I could play a little piano. The only singing I've ever done was in musicals back in high school. There was maybe a little insecurity with singing in front of people. I was worried and I was concerned to the point of talking to the producers and the director about it and being like, 'Listen, I'm having second thoughts.' They were like, 'We'll work around it. We'll make it work. Please.'"
The advice that helped Brandon Quinn sing onscreen for the first time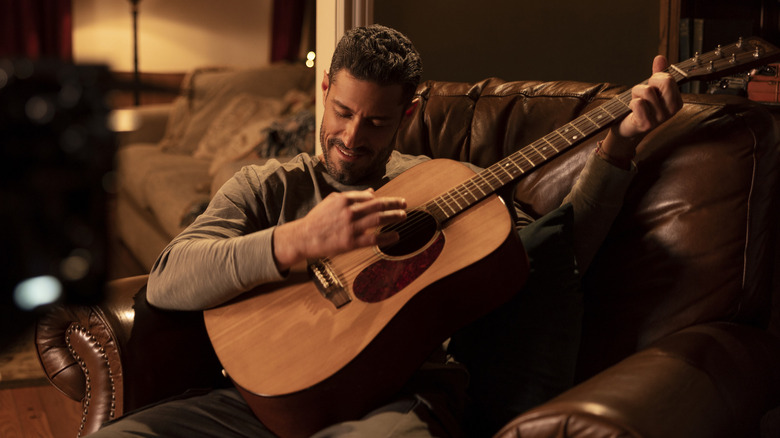 Lifetime
When it came time for Brandon Quinn to record his vocal parts for the songs in "A Country Christmas Harmony," he was offered some advice. "'Don't think. Just do.' I'm glad I did because it truly was a fear of mine, and I learned a lot as a result of it," Quinn said. 
"We went to a recording studio to do all the music, and it took me a second to let go of my fears and my inhibitions. The moment I did, and Brooke came in and we sang one of our songs together ... she makes me feel safe when we're performing, and I let it go and I sunk into it and I was obsessed. I was like, 'This is the coolest job in the world.'
Quinn said he didn't expect to enjoy singing so much, but it "fulfilled that artistic flow that I love about acting in a completely different way. They had to pull me out of the recording studio, "he said. "I loved it. I absolutely loved it. I'm so glad I pushed through that fear because it was such an incredible experience."
"A Country Christmas Harmony" aired on Friday, November 18 at 8 p.m. ET/7 p.m. CT on Lifetime.