Reporter Points Out One Eye-Opening Statistic About Meghan Markle's Podcast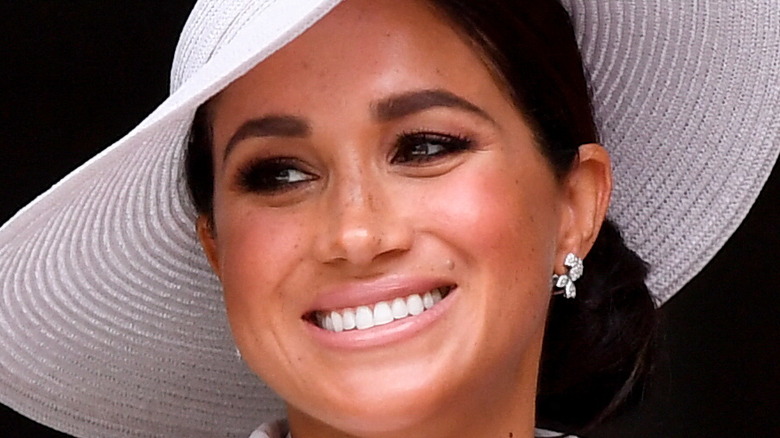 Wpa Pool/Getty Images
2022 has been quite the accomplishing year for Meghan Markle, Duchess of Sussex. While balancing parenthood with her husband, Prince Harry, Markle has been in the media this year for a plethora of reasons, perhaps most notably her emotional attendance at Queen Elizabeth II's funeral in September. Career wise, she and Prince Harry, Duke of Sussex have multiple projects underway, such as their highly-anticipated Netflix docuseries (via Us Weekly). Though the couple is known to collaborate on their philanthropic efforts, for which People reported they are receiving the Robert F. Kennedy Ripple of Hope Award this December, Markle has been executing successful endeavors of her own.
Her podcast, "Archetypes," debuted in August 2022, and shot to the number one spot on the Spotify podcast charts (per Variety). Notable guests include Serena Williams, one of Markle's known close friends, as well as "Insecure" creator and star Issa Rae, Mariah Carey, Mindy Kaling, and more. Now that the podcast has multiple episodes out, some analytic insights reveal some interesting information about Markle as the host.
Statistic reveals Meghan Markle has more air-time than guests on Archetypes podcast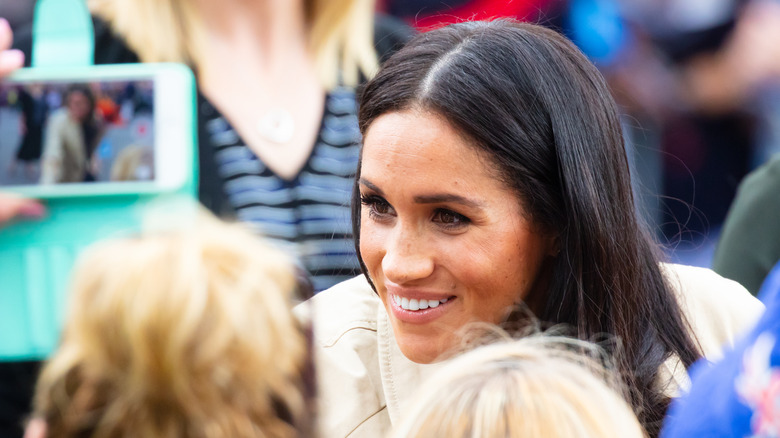 FiledIMAGE/Shutterstock
On "Archetypes," host Meghan Markle tackles some hot topics, from feminism to racism to motherhood and more. Though the podcast hit only premiered in late August, the media is rolling out some interesting data about the novice show, after reports that speculate Markle doesn't even interview her own guests.
Following that claim, The Sun recently reported that Markle spends more time chatting during her podcasts, with episodes usually running about an hour long, compared to her special guests. The publication states that in 10 out of the 11 episodes recorded thus far, Markle has had the most say in seven of them.
Who's to blame Markle for wanting to voice her thoughts on her own show? However, it may start to rub viewers the wrong way because The Daily Mail published that Markle's latest episode featuring Jameela Jamil and Shohreh Aghdashloo fell to No. 77 on Spotify's podcast episode charts.
Guess we'll just have to wait for the rest of the season to see where the podcast stands after the first season.