Days Of Our Lives Surprise Love Stories: Lucas And Adrienne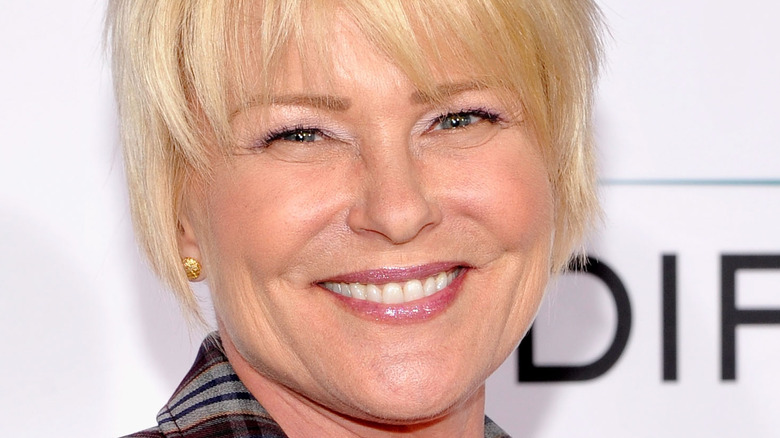 John Sciulli/Getty Images
There are some "Days of Our Lives" couples who simply seem meant to be. Iconic pairings such as Bo and Hope Brady, Steve Johnson and Kayla Brady, and John Black and Marlena Evans have been delighting soap opera fans for decades with their epic love stories, wild adventures, and dramatic twists and turns, per Fame 10. In addition, some younger stars have also reached super-couple status due to their awe-inspiring roads to romance. Duos such as Will Horton and Sonny Kiriakis, Chad and Abigail DiMera, and Stefan and Gabi DiMera have all given fans pairings to root for in recent years.
However, there are also certain Salem couples that ended up having successful relationships even despite the odds seemingly being stacked against them, per TV Overmind. Couples like Doug and Julie Williams seemed doomed from the start after Doug married Julie's mother, Addie Horton, and had a child with her. But the pair eventually got back together and lived happily ever after. Ben and Ciara Weston, meanwhile, are another unlikely couple who managed to beat the odds. 
Ben, a reformed serial killer, and Ciara, the beloved daughter of Salem police legends Bo and Hope, seemed like a terrible match at first. And yet, they went on to become favorites among long-time fans of the show. Elsewhere, one couple that fans never saw coming was Lucas Horton and Adrienne Johnson Kiriakis. 
Lucas and Adrienne both had messy love lives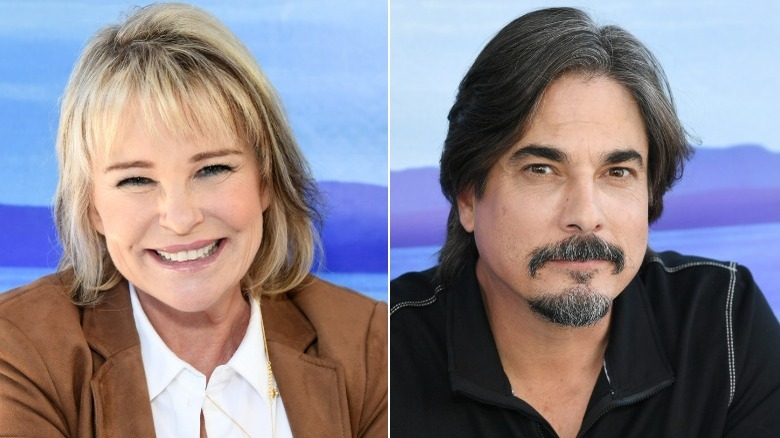 Jc Olivera/Getty & Jc Olivera/Getty Images
"Days of Our Lives" fans have watched the characters of Lucas Horton (Bryan Dattilo) and Adrienne Johnson Kiriakis (Judi Evans) for decades. The two have become favorites among viewers, as they've both had very dramatic lives in Salem. Over the years, Lucas's love life has been the center of many storylines, as he's been madly in love with Sami Brady (Alison Sweeney) and Carrie Brady (Christie Clark), as well as married to Chloe Lane (Nadia Bjorlin) and Nicole Walker (Arianne Zucker), per Soap Central. Still, Lucas' relationship with Adrienne was immediately different.
Adrienne is known to fans as the love of Justin Kiriakis' (Wally Kurth) life. The couple met when they were young and eventually got married. Although life wasn't always easy for them, they eventually adopted two sons and welcomed another together. Justin also had a child with Anjelica Deveraux over the years. During a time when Justin was out of the country working, Adrienne grew close to Lucas as the pair helped take care of their mutual granddaughter, Arianna. It was clear that they had feelings for one another, but couldn't act on them due to Adrienne's marriage to Justin. 
When Justin eventually returned to Salem, he picked up on the tension and decided to give his marriage the attention it deserved, per Soaps in Depth. However, Adrienne later found out that Justin had an affair while out of the country, which sent her straight into Lucas's arms. 
Adrienne and Lucas sadly weren't meant to be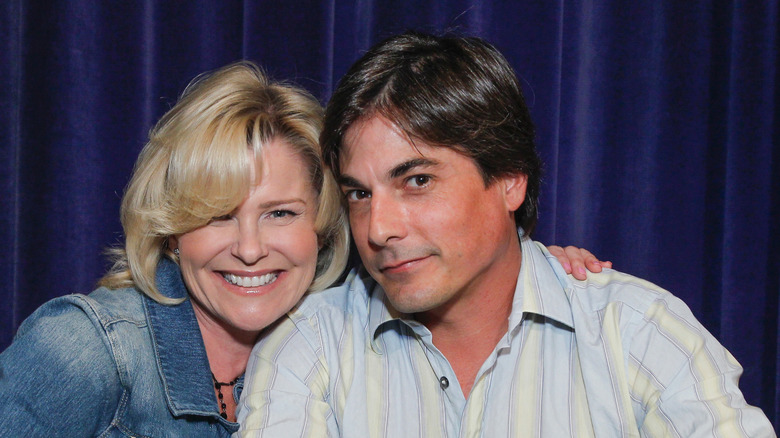 Ben Rose/Getty Images
"Days of Our Lives" viewers loved seeing Lucas Horton and Adrienne Johnson Kiriakis fall madly in love and subsequently get engaged. But, on the day of their wedding, Justin Kiriakis interrupted the ceremony in hopes of stealing Adrienne back (via Soaps in Depth). Later, Justin's vindictive ex, Angelica Deveraux, kidnapped Adrienne and swapped her out for her doppelgänger, Bonnie Lockhart. Angelica told Bonnie to dump Lucas and reconnect with Justin. She then wanted Bonnie to break Justin's heart so that she could be there to pick up the pieces. 
However, when Angelica died unexpectedly, the dastardly plan was revealed. When Adrienne inevitably returned to Salem, she decided to get her life in order and try to fix her marriage to Justin, which left Lucas out in the cold with his heart broken. Justin and Adrienne did get back together and even remarried in a sweet double ceremony with Jack Deveraux (Matthew Ashford) and Jennifer Horton (Melissa Reeves), per Soaps.com. 
But then, after a shocking one-year-later time jump, fans found out that Adrienne had been tragically killed in a car accident, which hurt both Justin and Lucas deeply, as noted by Soap Dirt. Although Lucas and Adrienne weren't meant to be, they did share a sweet love story that fans will likely remember for years to come.