How Becoming A Mom Inspired Young Bae's Clothing Line 2one2 - Exclusive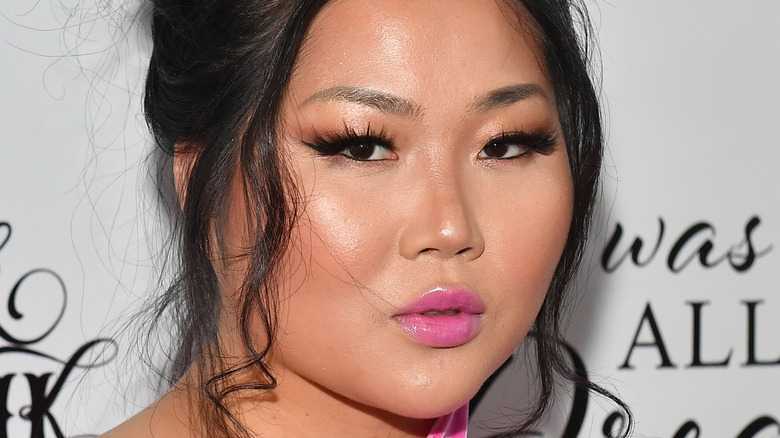 Paras Griffin/Getty Images
Young Bae became a mom in front of an audience, starring in VH1's reality series "Black Ink Crew" while working at the show's home base tattoo shop. Bae originally came to the U.S. from Korea in 2007 to pursue her art career, but she had to hustle. 
Bae told The List in an exclusive interview, "I was a fine art artist first and then became a tattoo artist because I was broke and I needed money." Bae explained, "It's so ironic that the reason why I started tattooing is to support my painting stuff, but as soon as I started making money, I did not have time to paint. The reason why I started tattooing was to support my art."
When Young Bae welcomed her son Nico, she had to make major adjustments to both her lifestyle and her clothing choices. She told us about going to work at Black Ink in full glam, "You have to. On TV, don't you want to look cute?" Bae also talked about the pressures of being on TV right after having her son. "After the baby, I gained so much weight," she shared. "I'm like, "Ugh." I feel insecure watching it."
However, Bae realized that she would have to find her own way to be confident as a new mom out there hustling, and soon, 2one2 Apparel was born.
Body confidence was a major growth area for the artist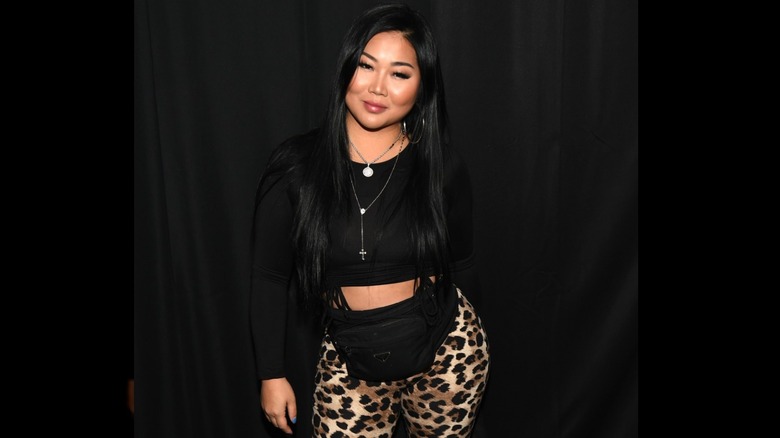 Marcus Ingram/Getty Images
Being both a successful tattoo artist and reality TV star, Young Bae needed to find new methods for self-care after having her son Nico. "It started when I became a mom," she told The List. "I didn't have time before having Nico, but after having Nico, I really didn't have time. When do you find time to work out and be pretty and drink water, go to the gym, and all that at once? I already had 20 jobs."
Bae had specific goals in mind for her style, and she wasn't going to settle until she reached them. " I wanted to make a clothing line that's comfortable, cute, sexy, but that you could do anything in," she explained. "You could work out in, you can go have fun in, you can go even clubbing in. All that at once." 
The tattoo artist and new mom began by finding someone to help her designs come to life. "I had a designer making things like that for me, and I was like, "Why not go all out and have my own clothing line?"
Streamlining her clothing was also a time-saving hack she knew other moms could benefit from. "I knew that wasn't just my struggle. I made the clothing line for everyday women who're just struggling to hold it together." 
She decided to turn her hobby into a business
Once Bae had her idea in place, she used the resources at her disposal to make things happen. "I have a big following on Instagram," she explained. "In the beginning stage of my business, all my followers, they would buy my stuff from me ... I went to Foot Locker around the corner from my shop and bothered them. "I feel like you need my stuff here." After two months, they reached out and that's how I got in."
Now, Bae's clothing line, 2one2 Apparel, is in Foot Lockers across New York City and available via her online store. While Bae expands her clothing business, runs her shop Diamond Tattoos, and appears on "Black Ink Crew," she shares that she's still just like other moms. "I make it happen because that's what moms do," she said. "We make it happen."
Black Ink Crew airs on Tuesdays at 8:00 p.m. on VH1.