Donald Trump's Battle To Keep Taxes Private Has Officially Failed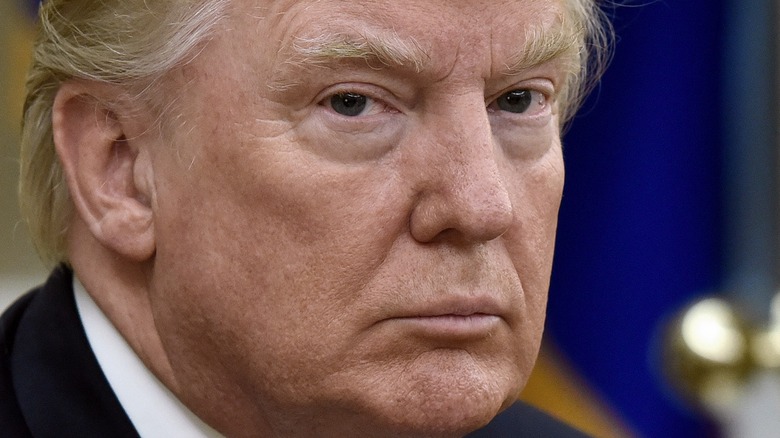 Pool/Getty Images
Former President Donald Trump announced last week that he was planning to make another run for the White House in the 2024 election.
"To make America great and glorious again, I am tonight announcing my candidacy for president of the United States," Trump shared to an audience at his Mar-a-Lago resort, via CNN. This announcement came as no surprise, as the 45th president had been teasing another campaign since he lost the 2020 election.
There are a few issues for Trump as he gears up to hit the campaign trail. The legal trouble that surrounds the former president will surely be something fellow candidates focus on as the race unfolds.
Trump is currently caught up in several lawsuits, via TIME. Between his constant legal battles, as well as the documents seized from his Mar-a-Lago resort home earlier this year, there is a long list of troubles looming over him this election cycle.
Now, the Supreme Court has made a major ruling on his taxes, something else that could land the former president in hot water.
Against his wishes, Trump's tax returns will be passed over to a special committee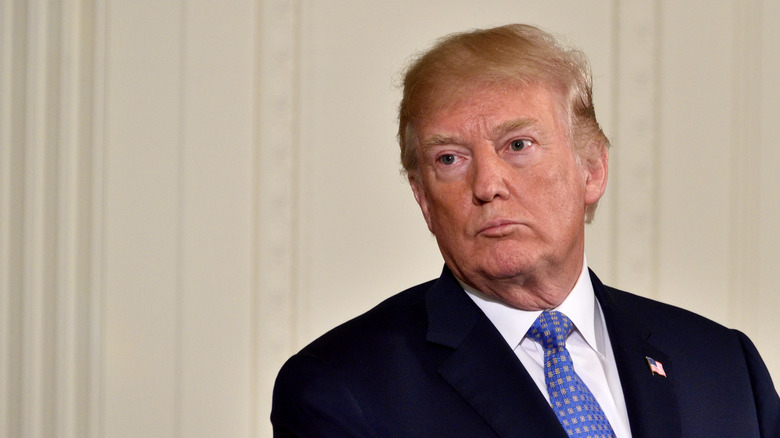 Evan El-Amin/Shutterstock
Donald Trump's taxes have been an issue since he started his initial campaign in 2015. Revealed in 2020, Trump had not paid any federal income taxes in over a decade, as reported by Fortune. This didn't come as a shock to his political opponents who had encouraged Trump to share his tax returns for several years before this.
Trump tried to keep these under wraps. However, a new ruling by the Supreme Court has made sure that would not happen, per CNN.
The House Ways and Means Committee Chairman Richard Neal has been trying to get access to Trump's tax returns since 2019. He took his case to the Supreme Court, which ruled in his favor.
"We knew the strength of our case, we stayed the course, followed the advice of counsel, and finally, our case has been affirmed by the highest court in the land," shared Neal via CNN. "Since the Magna Carta, the principle of oversight has been upheld, and today is no different. This rises above politics, and the committee will now conduct the oversight that we've sought for the last three and a half years."
At this time, the date on which the committee will receive the returns is unknown. What this means for Trump's upcoming campaign will come to light as the election cycle continues.