Spencer Grammer On How Her Father Kelsey Grammer Inspired Her Acting Career - Exclusive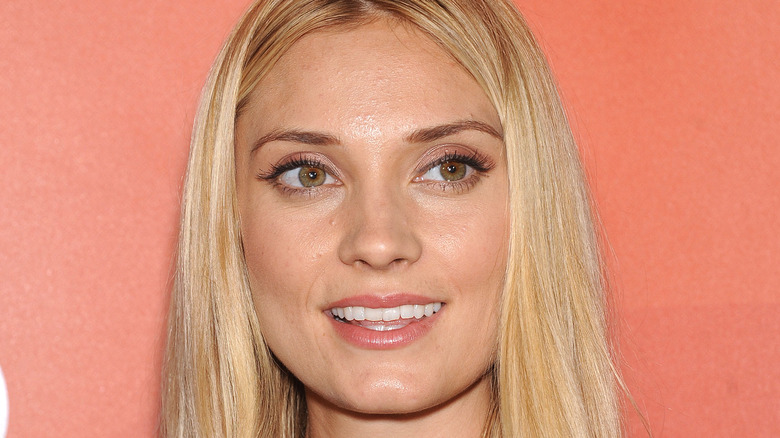 DFree/Shutterstock
The holidays are all about family, and that theme takes center stage in Lifetime's "The 12 Days of Christmas Eve," with real-life father and daughter Kelsey and Spencer Grammer starring as an on-screen family. Award-winning actor Kelsey Grammer plays Brian Conway, a successful businessman who has prioritized work over his family throughout his life. In the film, he's challenged to reconnect with his daughter (played by Spencer Grammer) and granddaughter before Christmas.
Though Kelsey has been acting for his daughter's entire life and Spencer has also been in the industry for several years, this holiday film is the first time they've had the chance to act with each other. During an exclusive interview with The List, Spencer shared how excited she was to work with her father and what the experience was like. She also opened up about what it was like growing up with an actor for a father and how Kelsey Grammer inspired her acting career.
Growing up with an actor father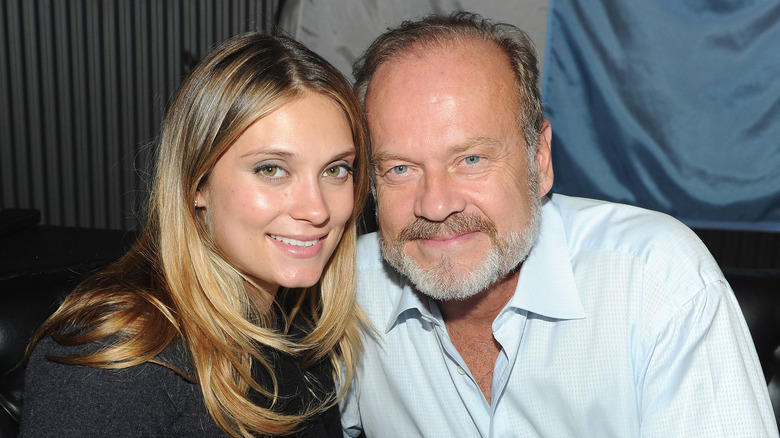 Michael Buckner/Getty Images
Spencer Grammer comes from a family of creatives. Her father, Kelsey Grammer, and mother, Doreen Alderman, are both successful actors whom Spencer grew up watching. Spencer's half-sister, Greer Grammer, also became an actress, playing Lissa Miller in the MTV series "Awkward." Her father played one of his most well-known roles as Dr. Frasier Crane on "Cheers" throughout her childhood. Spencer even had her first part, although it was non-speaking, on "Cheers" when she was just 5 years old. In her teenage years, she continued to go to set with him to watch "Frasier" tapings.
During her interview with The List, Spencer shared how she learned from her father's career. "Growing up and watching my father work has impacted me and taught me the kind of work ethic that he has, and some of the comedic timing as well," she said. "A lot of his influence on my work [is] about being in the moment; our moment-to-moment work was great. Truly, he has always been an inspiration and influence on me."
After seeing her father's career, Spencer has gone on to have a successful acting career of her own with roles in "As the World Turns," "Greek," "Rick and Morty," and more — though she was particularly thrilled to land a part alongside her father.
What acting with her father was like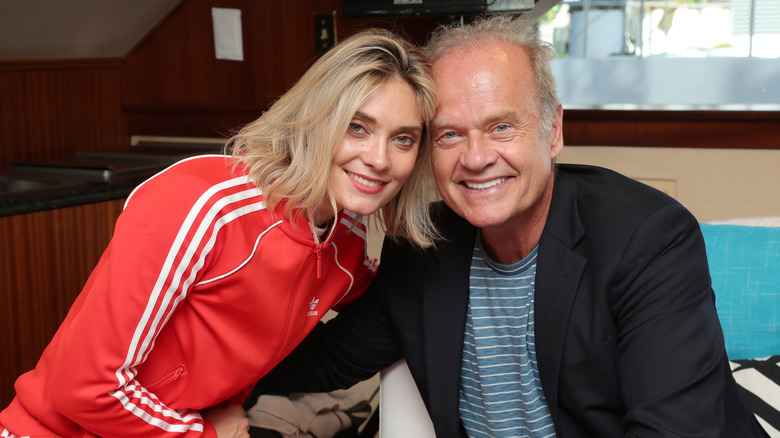 Rich Polk/Getty Images
Now, you can watch Kelsey and Spencer Grammer acting together in Lifetime's "The 12 Days of Christmas Eve." This is the first time the pair have worked together, and Spencer said it was a "pleasure." She explained that she's always wanted to act with her father, so she was excited at the chance. "I always thought we would do some Shakespeare play together, but to do a holiday Christmas movie was actually incredibly fun, and we had a great time," she said.
Kelsey and Spencer Grammer play a father and daughter trying to work through their issues in the film. Portraying characters who had the same family relationship made the role even more fun for Spencer. "It made it [so] much easier not to have to build so much of a history because I already had one, and it added that little something extra to the experience and to the work," she said. "We have our own sort of banter."
She also appreciated having this time with her father and continuing to make memories with him. "I love my dad very much. He was the person who raised me. Being able to spend time with him at this age, being a mother myself, and being able to work with him [made me] feel very lucky," she said.
Tune in to "The 12 Days of Christmas Eve" starring Kelsey Grammer and Spencer Grammer on Saturday, November 26 at 8 p.m. ET/7 p.m. CT.