Josh Duggar's Appeal Of His Jail Sentence Just Got A Harsh Response By The Government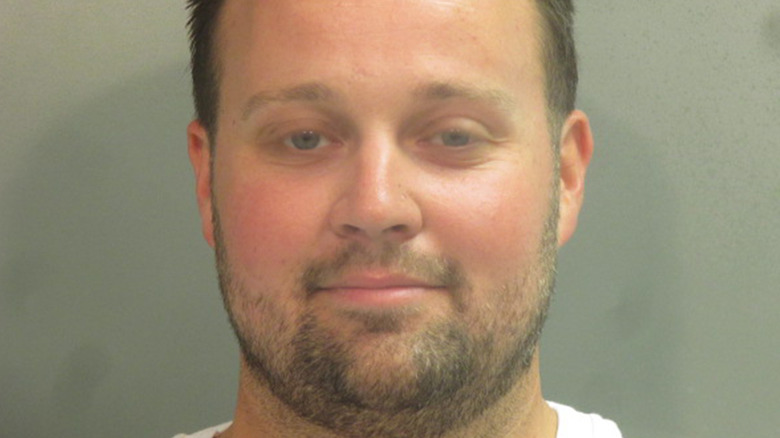 Handout/Getty Images
Trigger warning: the following article contains references to the sexual abuse of children.
It was a plot twist no one could have predicted. In 2015, fans of the reality show "19 Kids & Counting" were shaken by the news that Josh Duggar, the oldest of the family's children, had been investigated on charges of molesting five girls, four of whom were his own sisters (via USA Today). Josh's parents and two of the sisters tried to downplay his actions in a Fox News interview, saying he was merely "curious" and assured the audience that he had changed his ways. 
Except he hadn't. In April 2021, Josh was arrested after Homeland Security agents raided his used car business and seized his work computer and laptop (via People). The case went to trial, and that December, Josh was found guilty on charges of receiving and possessing child sexual abuse material. Though he could potentially have received a 20-year sentence, the Arkansas judge handed down a slightly more lenient punishment of 151 months, or just over 12 years (via The U.S. Sun). Josh is currently in a Texas federal prison, living under rules even stricter than the ones he followed as a child, according to TMZ.  
Josh's legal team filed an appeal on a variety of grounds, hoping to get his sentence cut or eliminated altogether. On November 22, 2022, the U.S. government issued its response — and it didn't exactly come as good news to the Duggar son.
The government isn't buying Josh Duggar's arguments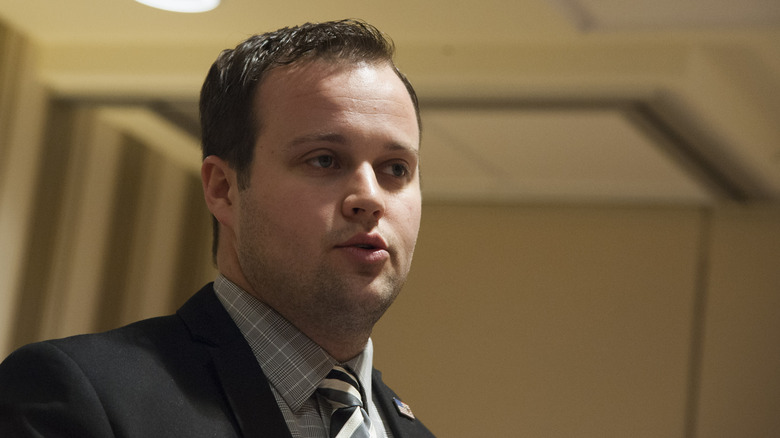 Kris Connor/Getty Images
While many feel that Josh Duggar's punishment for his horrendous crimes was just, there are still people in his corner. His mother, Michelle Duggar, wrote a letter of leniency to the sentencing judge, pleading for a short sentence so that he could resume life with his family. His lawyers followed up with an appeal in October 2022, claiming that Josh's coworker, Caleb Williams, had actually been the one who downloaded the abhorrent images. 
On November 22, 2022, the U.S. government issued its response to the appeal, effectively dismissing the defense's claims. KNWA offered a detailed account of the government's findings, saying, "Duggar's claims uniformly lack merit, and the district court's judgment should be affirmed in its entirety." The 48-page response also called Williams "Duggar's scapegoat," and declared that he "could not possibly have committed these offenses." Also rebutted was the argument that Josh's Fifth Amendment rights had been violated during his arrest since Josh had signed a form waiving his Miranda rights.
The government's concluding statement was firm: "Abundant evidence established that Joshua Duggar downloaded child sexual abuse material on a partition he set up, using his recurring password, on his computer, in his office, on the premises of his car lot ... Any rational jury would still have convicted Duggar." 
If you or anyone you know has been a victim of sexual assault, help is available. Visit the Rape, Abuse & Incest National Network website or contact RAINN's National Helpline at 1-800-656-HOPE (4673).