The Reason You Should Avoid Shopping At Victoria's Secret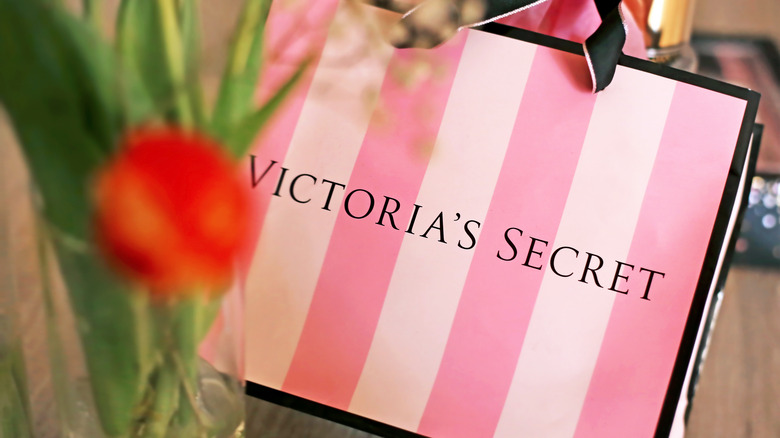 photo stella/Shutterstock
Anyone who has ever made a mall trip from the '90s to the early '00s knows the importance and popularity of Victoria's Secret. The risque lingerie store was once impossible to ignore. The brand was unrivaled during the time of the Victoria's Secret Fashion Show when the images of their "Angels" were plastered throughout the store. However, the reason for the store's success wound up being its demise. 
As times changed and society moved past the message the store promoted, Victoria's Secret became less of an appealing brand. According to Retail Dive, the store's net sales dropped 6% during Q2 of 2022. These statistics signify a continued distrust of the brand, despite the numerous attempts to rehabilitate the image. Part of the public distrust comes from a significant amount of issues stemming from unethical practices by the company. These constant mistakes have led to noteworthy changes within the company and a radical change in branding. However, recently, more news has come to light that shows why shoppers would be better off shopping elsewhere.
Victoria's secret forced rebrand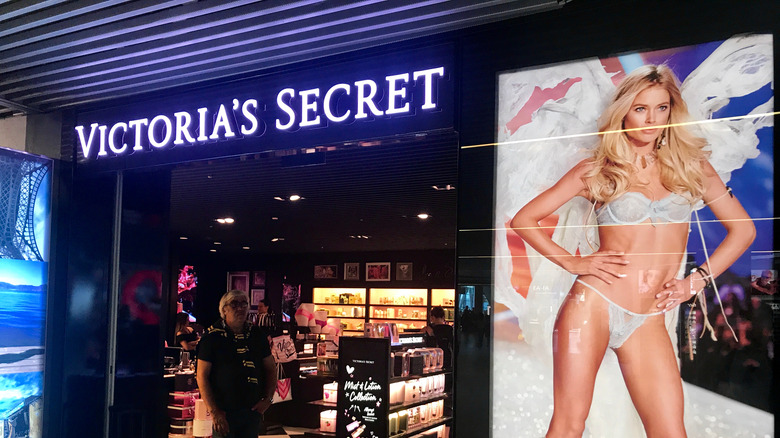 Brookgardener/Shutterstock
By pushing products only to women of one body type, the company told the public that to be like a Victoria's Secret angel, you needed to have the "perfect" body type. Over time, this model was no longer acceptable to the public, who deserve to feel confident no matter their size or race. The decline in sales caused Victoria's Secret executives to change course and become more inclusive. Amy Hauk, chief executive officer of the Victoria's Secret and Pink brands, recently told Women's Wear Daily, "The cast featured in [their most recent] campaign represents the multifaceted, honest, and ever-evolving beauty of womanhood, a journey that is only each individual's to choose." While this change of direction is welcome, it's not enough to show a transformation.
Despite the few adjustments in marketing, like hiring plus-size model Paloma Elsesser, there seems to be no real change in Victoria's Secret's strategy for body diversity. Fashion writer Gianluca Russo told Teen Vogue, "While bringing on Paloma Elsesser as one of their new leaders was a major decision. We're still waiting on news of a size expansion. Additionally, while VS has begun to use some more diverse models, we've yet to see truly plus-size models used who fall outside of that size 12/14 hourglass norm, otherwise known as 'the perfect plus.'" Looking at the small changes that happened after a decline in sales, it's clear that this rebrand is simply a marketing ploy to appear more inclusive.
The numerous issues behind victoria's secret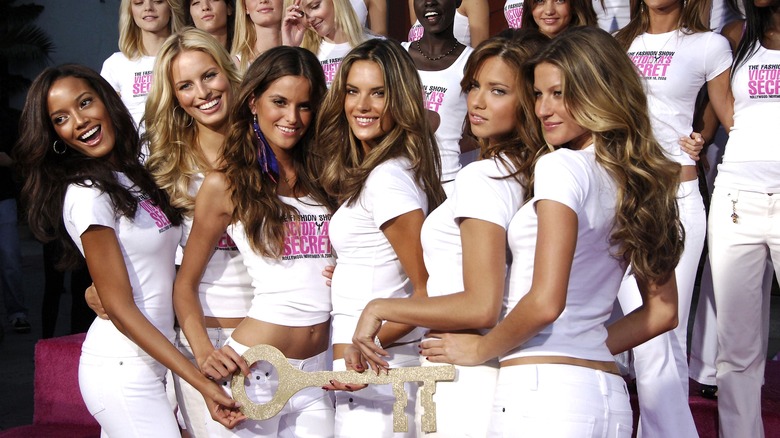 Everett Collection/Shutterstock
Besides Victoria's Secret's lack of body diversity, the company has ties to numerous other scandals that are difficult to forget.
The first scandal behind the company lies in its origin. Victoria's Secret's founder, Roy Raymond, first came up with the concept after a visit to the lingerie section at a department store, according to Business Insider. It was there that Raymond wanted to create a store where men could purchase lingerie for their significant others. After some highs and lows, businessman Les Wexner purchased the company. Wexner then transformed Victoria's Secret to become even more risque and oversexualizing. The concept behind the company was to cater women's lingerie to the male gaze.
Recently, in Hulu's documentary, "Victoria's Secret: Angels and Demons," the company's ties to the late Jeffrey Epstein were also made public. According to the documentary, the disgraced financier used his connection to Wexner and the company to meet young women.
It's hard for consumers to forget the scandals and concerns that plague Victoria's Secret. Only time will tell how the company's rebrand truly means a reformed vision or is just an attempt to stay afloat.