The Odd Jobs Chip Gaines Had Before Fixer Upper Fame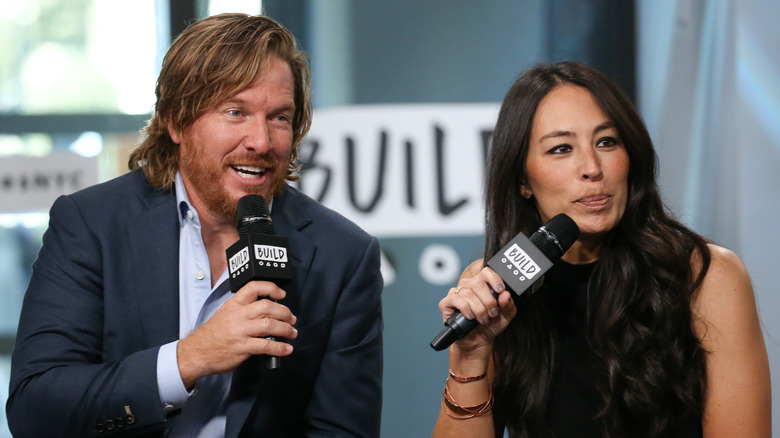 Rob Kim/Getty Images
Chip and Joanna Gaines built an empire from the ground up off the back of "Fixer Upper." The hit HGTV show originally premiered in 2013 and ran until 2018 before it returned on the couple's own Magnolia Network. Now, it's available to stream on HBO Max, per Variety. "Fixer Upper" found the lovable couple purchasing and renovating some exceptionally run-down houses in their hometown of Waco, Texas.
HGTV notes the Gaines flipped their first home, opened a retail shop, and got married all in the same year, 2003. And, in 2012, four kids and a shuttered store later — this is why Chip and Joanna closed the first shop they opened — the couple's reconstruction and design work was discovered by HGTV. The "Fixer Upper" pilot premiered the following year, and the rest is history.  
When Chip isn't tearing down cabinets during "Demo Day," he's probably goofing off, whether he's trying to run through a brick wall, jumping through drywall, or jokingly naming himself People's Sexiest Man Alive. No matter what, you can count on Chip to entertain you. But, long before his claim to fame, the ambitious soon-to-be reality star held down a number of odd jobs as he and Joanna built a solid foundation together. 
Chip tried to start multiple businesses over the years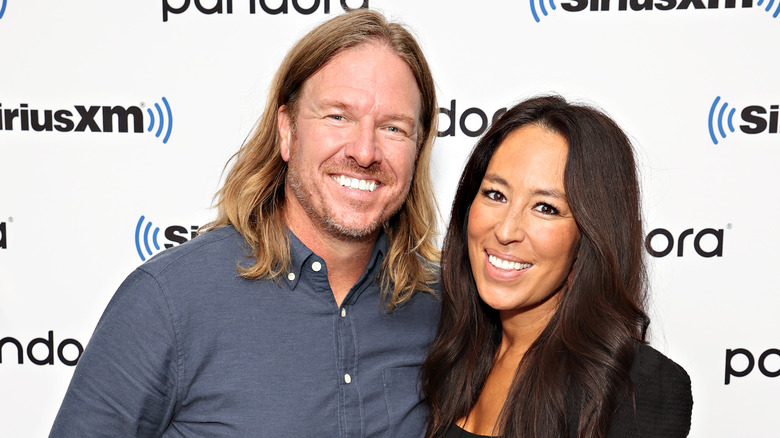 Cindy Ord/Getty Images
In an interview with Variety (via YouTube), Chip and Joanna Gaines discussed their shared roots in Waco and how they got their start there. "Waco is home for us. We both went to college here ... I moved here my junior year in high school. Chip moved here during college — we didn't know each other in college — but after we graduated we both found jobs here locally," Joanna shared. 
The HGTV alum also revealed that despite the couple's demonstrable success her husband actually tried to start 10 different businesses over the years. As Chip admitted, "Some people would say I was an entrepreneur, and that I had started all these amazing businesses, or, you could say that I had jobs." Joanna was quick to clarify, though, that he was no slouch when it came to working. 
"The jobs were hard jobs. ... Lawn care business, a wash and fold business, a landscape company ... these are hardworking jobs," she recalled. "Firecracker business," Chip added. "Firecracker stand," to which Joanna deadpanned: "You can see why I fell in love with the guy." From the beginning, they loved Waco and wanted to help enrich their community. 
The couple once told People that they were "broke" when they first got married. Now, in addition to Magnolia Network, the Gaines have; Magnolia Market at the Silos, their own home and furniture lines, and have published numerous books, alongside fronting their new series, "Fixer Upper: The Castle."