Days Of Our Lives' Greg Rikaart Thinks Leo's Wacky Personality Is What Truly Makes Him Great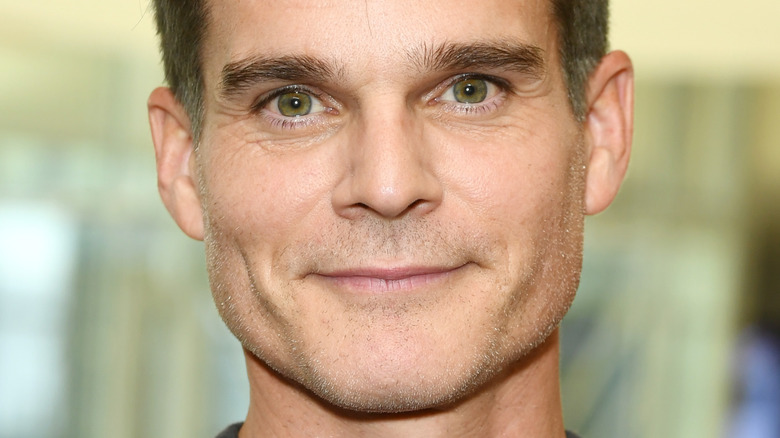 Jc Olivera/Getty Images
If daytime television viewers feel like they see Greg Rikaart everywhere, it's because he most certainly is everywhere. The actor is perhaps best known for his role as Kevin Fisher on the hit CBS soap "The Young and the Restless." It's a role that he's played on and off again since 2003. Rikaart told Michael Fairman TV in an interview that one of the reasons why he loves playing Kevin so much is because he's one of the underdogs in Genoa City. The actor described him as someone "who messes up often, but I think he has earned a place in people's hearts where they are forgiving of him when he does mess up, or they're rooting for him to make better choices. When he does make good choices, they are into his choices."
But, Kevin Fisher isn't the only role that Rikaart is known for. He also plays Leo Stark on the hit Peacock soap "Days of Our Lives" and is nothing like the actor's alter-ego on "The Young and the Restless." Whereas Kevin might be someone fans will always root for, Leo is the complete opposite. However, Leo is also very entertaining, which is why Rikaart thinks he's so great.
Greg Rikaart admits Leo Stark is one of a kind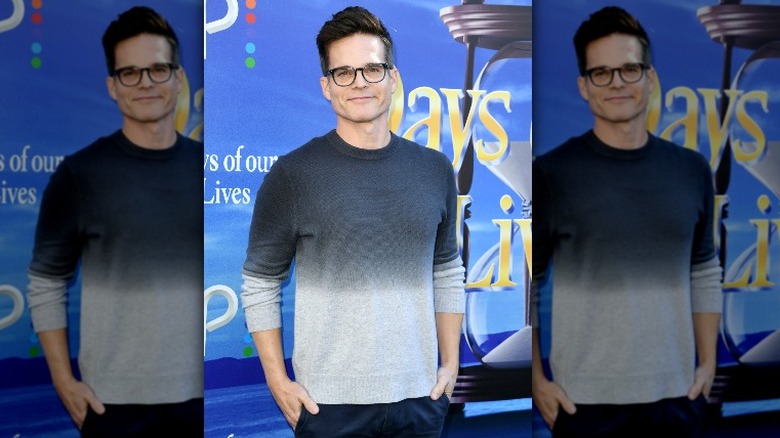 Jc Olivera/Getty
Because of all the deceitful things he's done in the past — lying about his past as a prostitute, blackmailing Ted Laurent, manipulating Xander Kiriakis, and trying to get Craig Wesley to marry him for all the wrong reasons, just to name a few, per Soaps in Depth — it's hard to like Leo Stark, but it's even harder to ignore him. But, while his character might be on the dark side, his bright personality lights up each room he's in. 
While on the "Daytime Confidential" podcast, Rikaart admitted that he loves playing Leo just because you never know what to expect from him, for better or for worse. He said: "I never know what's going to happen with this character, but I like that I don't know. And he does all these crazy and off-the-wall things that I would never do in my life, but I think that's what makes him really great."
Rikaart also admitted to Soap Opera Digest in a separate interview that Leo's funky wardrobe sure gives him the LOLs. Calling Leo a "larger than life" personality, Rikaart said: " The clothes make the man as they say. I put on those really loud suits — clothes that I wouldn't wear and clothes that Kevin wouldn't wear — and it really helps me morph into who this guy is."
However, there's an even bigger reason Rikaart loves playing Leo on the canvas so much.
Leo Stark's mother is the one and only Diana Cooper
When it comes to the fictional town of Salem, you just never know how long someone is going to survive all of the chaos. Yet, Leo Stark tends to reappear more times on "Days of Our Lives" than a recycled storyline. No matter how many times someone tries to push Leo face-first into a fireplace, both he and his personality just refuse to die. He's also got some major family ties. What makes things even sweeter for Rikaart is that he gets to work with the legendary Judith Chapman both on "The Young and the Restless" and "Days of Our Lives." She plays Kevin Fisher's mother, Gloria Bardwell, in Salem and Leo's mom, Diana Cooper, in Salem. 
Rikaart told Soaps.com in an interview, "The cherry on top of the cake that I got to have such a fun, happy reunion with Judith, who is just tremendous," while also adding, "I think the dynamic between Leo and Diana was not all that dissimilar from what built the foundation of [Young and the Restless'] Kevin and Gloria's relationship, but circumstances certainly were different. We were both approaching these two characters from different perspectives."
Seeing how he gets to spend so much time working with the great soap star Chapman, it's no wonder that Rikaart loves playing the mischievous Leo when he has a sassy mother like Diana. This soapy apple certainly didn't fall far from the soapy apple tree.