Where Did The Young And The Restless' Sharon Case Get Her Soap Opera Start?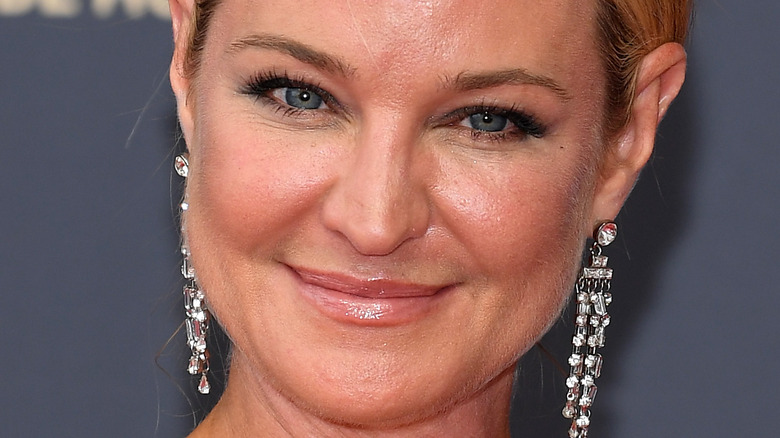 Pascal Le Segretain/Getty Images
Sharon Case is one of the most recognizable stars on "The Young and the Restless," largely because she's been playing the beautiful but also thoughtful and understanding Sharon Newman since 1994. She's a therapist, after all, per Soaps.com. Sharon's also been in more relationships with men than anyone can count, from Victor Newman (Eric Braeden) and Nick Newman (Joshua Morrow) to Adam Newman (Mark Grossman) and more recently, Rey Rosales (Jordi Vilasuso). 
Earlier this year, Sharon told Soap Opera Digest that one of the reasons why she loves playing her alter ego is because she's such a complex character who has seen a lot of hard times in her past. She said: "She had two babies and she was taking care of her [paraplegic] mom. Sharon has gone through such an interesting and long story arc, beginning with a marriage to Nick, and how that's transformed into a mature, really wonderful partnership and friendship, which exes can become over time."
But little do some fans know that before Sharon Newman started giving out all of the right advice to those who need to hear it the most in Genoa City, Sharon Case actually started off on a different soap opera. That's right — Sharon made her mark on daytime television long before she even thought about going for a role on "The Young and the Restless."
Sharon Case starred as Dawn on General Hospital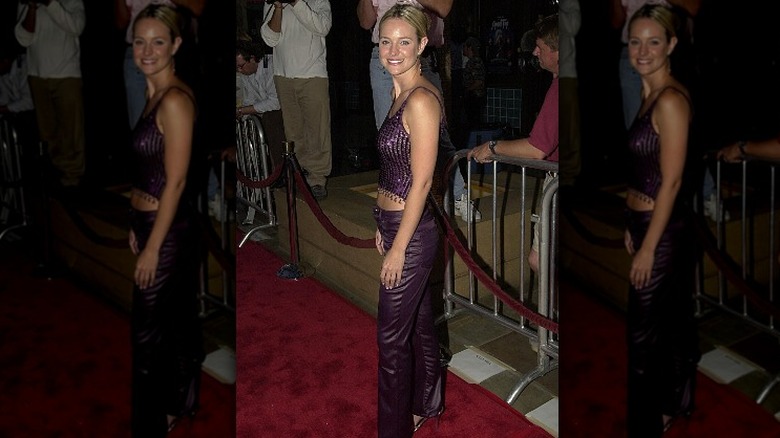 Steve W. Grayson/Getty
While there are very few that could imagine life in Genoa City without Sharon Newman on "The Young and the Restless," actress Sharon Case actually started her daytime television career on a different soap. Life would have looked pretty different for Sharon if she would have continued to play her role as Dawn Winthrop on "General Hospital." Sadly, she only lasted in the role for about a year back in 1989, with Lisa Fuller taking on the part for a short period in 1990, followed by Jennifer Gurthrie, per Soap Central. 
According to the Orlando Sentinel, Sharon admitted that she wanted the role of Dawn so badly that she practiced for hours on end before her audition. It was a scene in which Dawn was reunited with her mother, the formidable Monica Quartermaine (Leslie Charleson). Sharon recalled: "It was a heavy scene in which Dawn learned that her boyfriend Ned (Kurt Robin McKinney) had once slept with her mother. I knew I had to do the best job I'd ever done in my life. So I worked on it constantly."
Unfortunately, Sharon told Soap Opera Digest in 1995 that she was fired from "General Hospital," though she didn't say why. She said, "I called my mom and said, 'Can you believe it? I'm fired!' My mom was really good. She said, 'Don't take it personally. It means you are going to take a bigger step in a better direction.'" Sharon's mom was definitely right on that part.
Sharon Case mixes things up for her character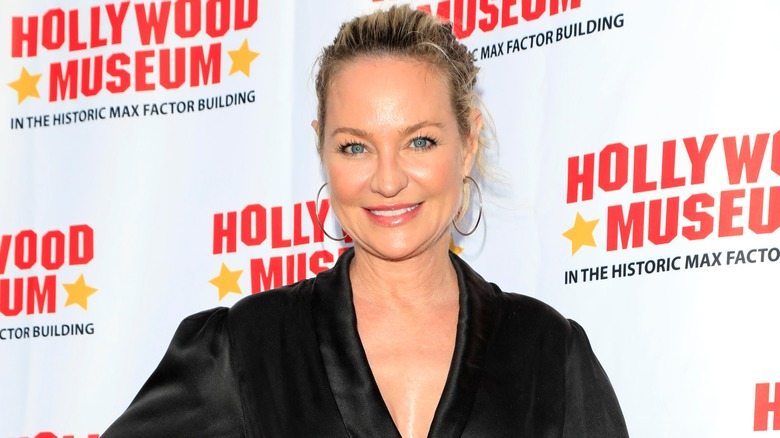 Kathy Hutchins/Shutterstock
Getting fired from "General Hospital" didn't stop this future soap star from forging a career for herself in the daytime television world. Sharon Case also starred as Debbie Simon on "As The World Turns" for six episodes from 1992 to 1993, according to her IMDb page. This role helped her get her footing before making her way to the highly-rated CBS soap that she now calls home. 
She's also learned how to make her character her own by taking a different approach with each script that she gets in her hands. Sharon told Michael Fairman TV back in 2012 that she was constantly looking for ways to bring new dimensions out of her character, especially if she was going to play her long-term. However, she credits the writers with helping her in that regard, as they're the ones who come up with all the incredible storylines she gets to portray.
Sharon added that one of the best things about playing her character is knowing that Sharon has gone through a lot over the years — and we really do mean a lot. She admitted that portraying so many wildly differing storylines is fulfilling to her as an actress. "On a soap opera you get to really try everything as an actor, such as: mental breakdowns, marriage and divorces, and kleptomania," she explained. "You have really played almost every single thing there is to play, from the highest drama of losing a child, and becoming a mother." It's safe to say that Sharon has certainly played them all now, right?