A Magical Christmas Village's Marlo Thomas Discusses Her Friendship With Jennifer Aniston - Exclusive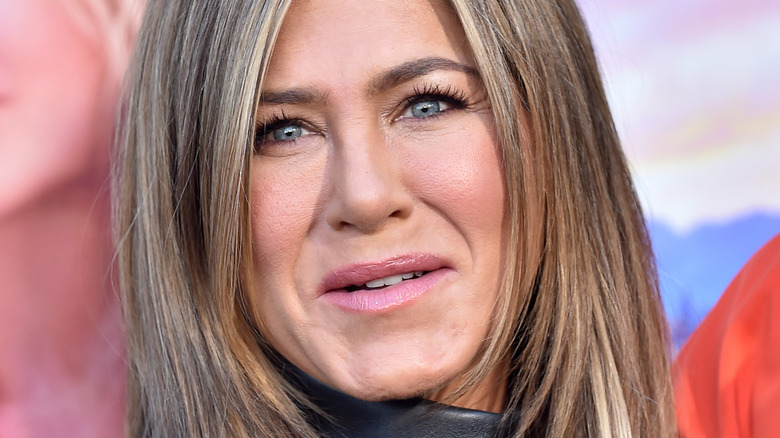 DFree/Shutterstock
Anyone who was alive for the '90s (or loves living vicariously through the decade) will recognize Marlo Thomas as Jennifer Aniston's onscreen mom on "Friends." Though she was only in three episodes of the sitcom, her presence was memorable enough to stick with fans. Whether the Green matriarch was arguing with Aniston's Rachel or respecting her path as a strong, independent woman navigating New York on her own, the duo completely sold the dynamic. And as it turns out, Aniston and Thomas are a tad closer in real life than the often estranged on-screen mother-daughter duo.
However, it's been a couple of minutes (more like a couple of decades) since Thomas last graced the screen as Sandra Green — and she's been plenty busy since. Most recently, she teamed up with Alison Sweeney for the Hallmark Christmas movie, "A Magical Christmas Village."
During an exclusive interview with The List, Marlo Thomas discussed her friendship with Aniston and charitable endeavors, along with what it was like working with Sweeney during their Christmas film.
A (Friends)hip with Jennifer Aniston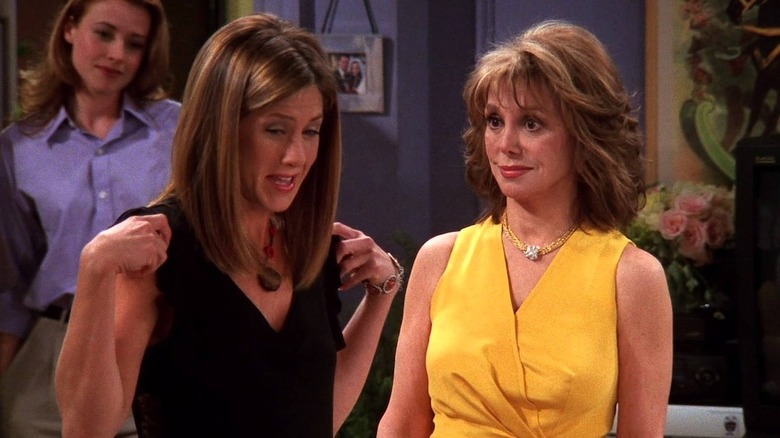 NBC
On her favorite moments filming "A Magical Christmas Village" and if she'd ever want to do a Christmas movie with Jennifer Aniston, Thomas said, "I'd like to do another Christmas movie with this one [gesturing to Alison Sweeney] because she's the greatest." She also looks back at her time on "Friends" fondly, adding, "I loved doing 'Friends,' and Jennifer Aniston and I are friends now, and she works with me on the St. Jude Projects."
While Thomas hasn't done as many Christmas movies as Sweeney, she does have experience in the genre. "But I think the ability ... I've never done a Christmas movie. Well, I did my own, which was [inspired by] 'It's a Wonderful Life,' but not one like this, about a family coming together [in a way] that's tense, and the magic brings them together," she explained. "And I hadn't worked with Ali before, and she's magical in herself." Sweeney awed the sentiment.
Luckily, the movie shares the same creative vibe as her time on "Friends." Thomas said, "I had that on 'Friends.' It was great. Ali produces that in the work, and I think we did good work because of it."
Fans can catch "A Magical Christmas" on Saturday, December 3 at 10:00 a.m. ET/ 9:00 a.m. CT on the Hallmark Channel.