Mario Lopez Talks About Sharing Family Themes In His Holiday Films - Exclusive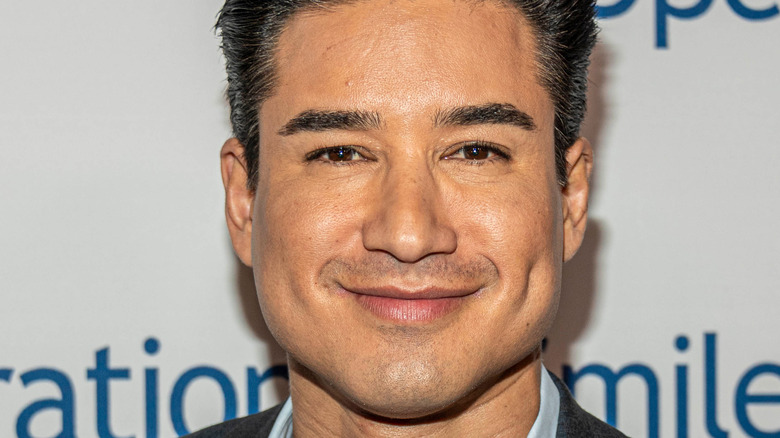 Eugene Powers/Shutterstock
This time of year is full of fun family traditions, and one that many families have is watching their favorite holiday films together. This year, Lifetime has a whole new roster of heartwarming holiday movies to choose from, including "The 12 Days of Christmas Eve," "A Christmas Spark," and "Steppin' Into the Holidays."
"Steppin' Into the Holidays" is the latest holiday film produced by and starring Mario Lopez — an actor, dancer, producer, and host who has been in the entertainment industry for years. In the film, he plays a former Broadway star returning to his hometown after being fired as the host-producer-judge of the hit TV series "Celebrity Dance Off."
During an exclusive interview with The List, Lopez opened up about creating the movie and why it's important for him to do projects that families can enjoy together. He said that this was a particularly fun movie for him to work on as it included dance and comedy — and his wife is also part of the cast. Lopez explained why he's excited for his family to enjoy the film together along with their other holiday festivities this year.
What makes Steppin' Into the Holiday a fun family watch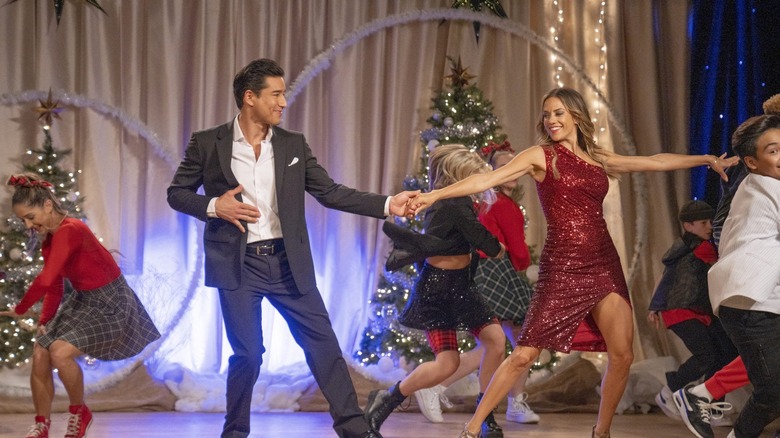 Lifetime
Mario Lopez shared that he loves making holiday films because they're "all about family." That's exactly what he had in mind when they developed the premise for the 2022 romantic comedy "Steppin' Into the Holiday." The film is about Lopez's character, Billy Holiday, reconnecting with his hometown and his family after losing his job as a TV show host and producer. "His mom persuades him to come home after being gone for many years," Lopez explained. "Once he's there, he reconnects with his passion for family and for dance with a little help from his nephew and this young lady named Rae, played by Jana Kramer."
Lopez also hopes that the elements of comedy, dancing, and romance will make it a film that families can enjoy together with something for everyone. And with its release at the end of November, he hopes viewers see "Steppin Into the Holiday" as "the official kickoff to the holidays. It's a little look back at all of the fun films of yesteryear with some dance and romance," Lopez said. "[It has] a throwback feel to it, and it makes you feel good and warm. It's a fun family film with those fun elements."
How Lopez included his own family in Steppin' Into the Holiday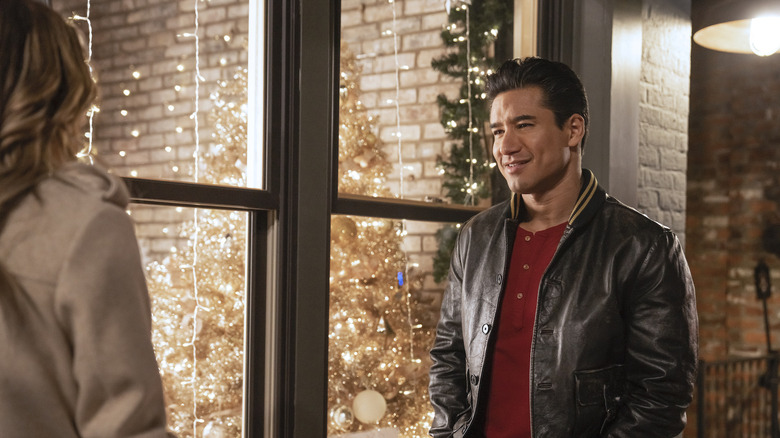 Lifetime
Making holiday films has become something of a tradition for Mario Lopez, and he's found a way to include his family in the process. "It's all about family with the holidays, and I try to incorporate it with my family," he told The List. "My daughter was in the last one, and my wife was in this one." Lopez's wife, Courtney Lopez, appears in "Steppin' Into the Holiday" as Joanna, the main character's co-host and ex, to whom he lost his job. Mario Lopez said he likes including his family in fun ways like this.
He also likes making holiday films like this one because his family can watch them together. Speaking about his plans for this holiday, Lopez said, "This year, the family is going to be riding the lead float for Macy's Thanksgiving Day parade on Thanksgiving on Thursday, and the next day, we have the premiere of the movie. Then the next week, I light the tree for the Rockefeller [Center] Christmas tree. We're all holidayed out."
Watch "Steppin' Into the Holiday" on Lifetime.