Say Goodbye To The Middle Part With This Supermodel-Inspired Look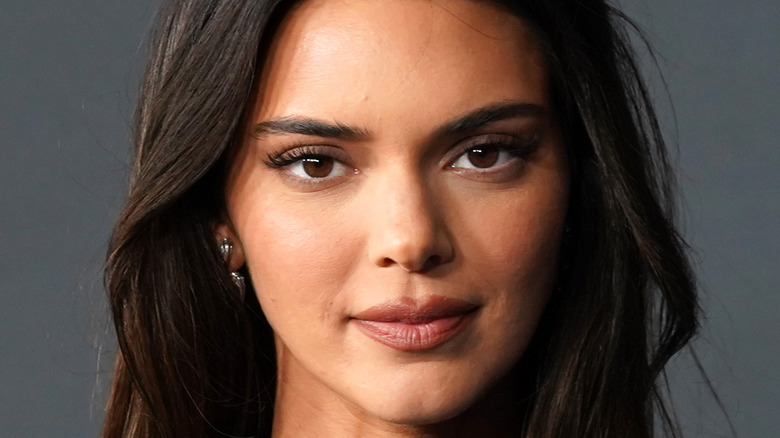 Presley Ann/Getty Images
Fashion is just one of the things that come in and out of style. Hair trends are also a thing, and 2022 has been the year of copper-colored hair, curtain bangs, and the return of the modern-day "Rachel" haircut, as noted by Town and Country. And let's not forget about this edgy retro haircut, the biggest trend of 2022. There's also been word on the street that the side part is out. 
As many millennials will recall, there were few things more taboo than walking through your high school halls with the dreaded middle part. For a long time, it was the deep-seated side part or nothing at all, as nobody was really flaunting anything else (via Glamour). But most trends don't last forever, and according to Allure, things took a turn when @missyladygleep posted a video on TikTok. "Prove me wrong, but I don't think there is a single person who looks better with a side part than they do a middle part," the TikToker challenged.
Ever since, rumors have been circulating about the demise of the side part, particularly amongst Gen Z'ers. Another TikToker, Phoebe Langwell, referred to the side part as "an early 2000s staple" and "a bit like...2013?" (via Glamour). That said, millennials aren't as willing to accept the loss of their long-time hair love, creating a divide between demographics. But don't lose hope just yet, millennials — your beloved side part may have already made a comeback. 
The supermodel side part is a great way to spice up your hair on a night out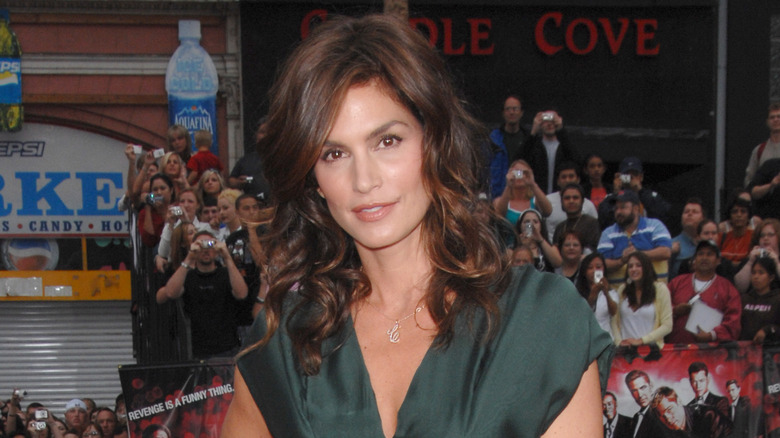 Featureflash Photo Agency/Shutterstock
The side part has returned in the form of the "supermodel side part," according to Byrdie. Bobby Eliot, a celebrity hairstylist, discussed how this trend is reminiscent of the '90s, back when icons such as Cindy Crawford and Claudia Schiffer wowed the world with their signature side parts. "The supermodel side part is trending because it's the ultimate sexy, bouncy blowout and everyone loves volume," Eliot shared.
While more and more people have been embracing natural and effortless hair looks in 2022, according to Town and Country, the supermodel side part is a great go-to when you want to get dolled up and hit the town. The best part about this style? Almost everyone can choose to rock it if they want to, regardless of face shape. That said, it lends itself best to those with thicker and wavier hair. Thinner-haired individuals may have more success if they choose to experiment with extensions.
So, where does this leave us with the middle and side part debate? As with most things, it comes back to rocking what you love. According to Luis Miller, a New York City hairstylist, hairstyles revolve around "what works best for your face shape, not what these unlicensed TikTokers say" (via Allure). All aspects of someone's face "plays a part in our professional opinion on what looks best for that individual," Miller revealed, referring to a hairstylist's process.