This Edgy Retro Haircut Is The Biggest Trend Of 2022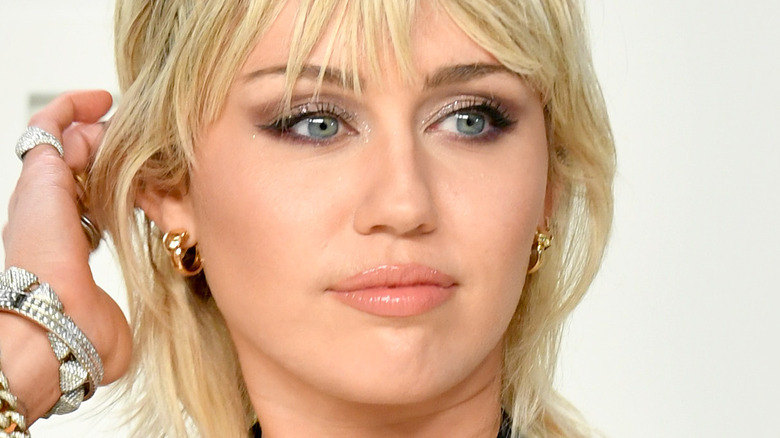 Amy Sussman/Getty Images
Let's face it: Specific hair trends have been around for several years, like layers and highlights, because they keep showing up year after year as the biggest hair trends of the year. These tried-and-true hair trends work for many people, so they haven't gone out of style in years. But is there a hairstyle that looks great on everyone? According to Byrdie, the bob is a universally flattering haircut because it works for every hair length and texture. Veteran hairstylist Leanne Citrone told the outlet, "The bob is such a great, versatile haircut that really suits everyone." She recommends you keep the length "short and clean" if your hair is thin, and if you have thick hair, you can always thin it out with layers.
While specific haircuts are super flattering, some hairstyles may not look the best on everyone, and looking back, you might wonder why you got it in the first place. For example, the '80s were big on mullets. Mental Floss calls it "the unkindest cut" because few can rock it like David Bowie and Patrick Swayze, and it became pretty synonymous with truck drivers. However, mullets may have come back into style and were the most requested haircuts at salons in 2021 when they made a comeback, per Who What Wear, thanks to inspiration from Miley Cyrus, who made the whole "business in the front, party in the back" haircut famous again. It is 2022, and a close cousin of the mullet is taking over the hair scene: the mixie.
What is a mixie?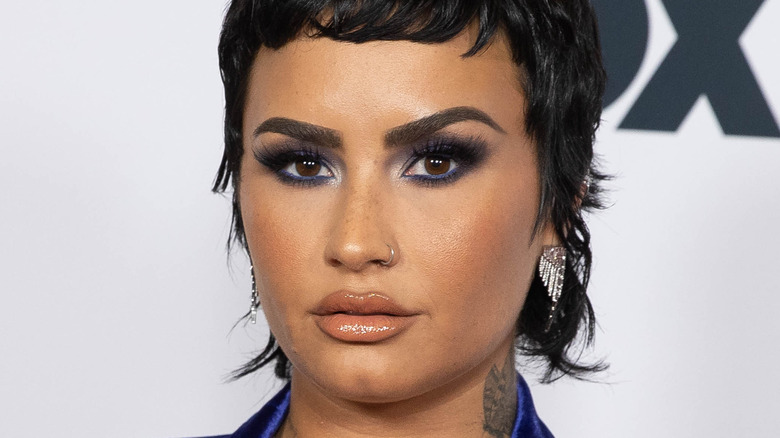 Emma Mcintyre/Getty Images
Let's start with the pixie haircut, which has been all the rage lately, and honestly, it never entirely went out of style. Michelle Williams rocked this innocent-looking cut on the red carpet many times. Pixie is your go-to if you dare to cut it all off. 
If you want a haircut that is both edgy and easy to manage, the mixie might just be for you. Celebrity hairstylist Jenny Cho told Byrdie, "A mixie is an edgy haircut that is longer in the back, like a mullet, and short in the front, like a pixie." She added that this cut will undoubtedly have some retro '70s bangs, and the short layers in the back will just graze your shoulders for the extra edge. Just look at Demi Lovato. This haircut is gaining massive popularity because it looks cool and is super manageable. 
Josh Liu, celebrity stylist and T3 ambassador, told PureWow, "It's shaggy, chic, and versatile. It also offers the best of both worlds—short, wispy hair in the front while maintaining length in the back." 
The mixie looks like you didn't try too hard and has a very rebellious rockstar and a futuristic vibe. What gives this haircut an authentic cool-girl vibe is the elegant crops in the front and choppy length in the back, which makes this hair trend so loved in 2022. It's a powerful haircut for when you are ready to make a statement and take control of your life.
Why is the mixie so popular?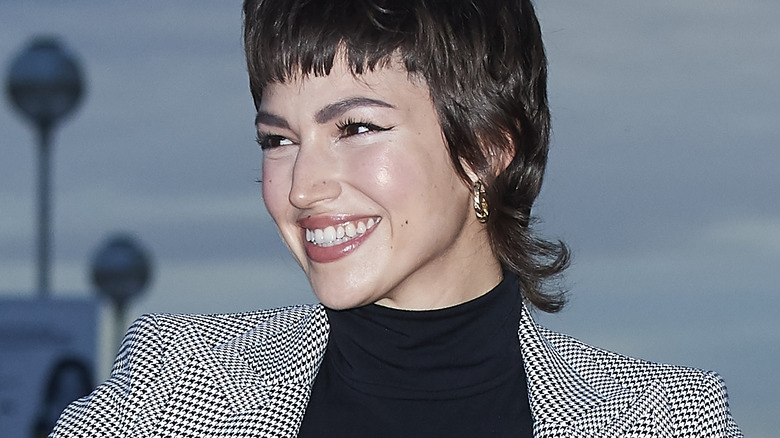 Carlos Alvarez/Getty Images
The mixie might just be the best haircut for spring 2022 because it has universal appeal due to its edge and manageability. Another allure of the cut is that it looks amazing on almost all hair types and textures. Dylan Brittain, international artistic director at Rainbow Room International, told Who What Wear, "Many of us are also in the habit of doing less with our hair and are looking for haircuts and styles that are effortless and require little to no styling." And who doesn't want a great haircut that's super easy to style?
Once you have decided you want a mixie, make sure to have a consultation with a stylist so they can work with the shape of your face and hair texture to give you the mixie of your dreams. Stylist Sarah Cunningham told Byrdie, "Just like a mullet, it's a vibe as much as it's a haircut." Depending on those factors, you might want to go a little shorter or longer with the bangs and the back. It is super easy to style as well. You need a bit of heat protectant with a leave-in conditioner and volumizing spray for a little body and shine before you dry it. 
Then, take a flat iron to add some texture and shape to little sections. Ultimately, finish with a bit of pomade or texturizing spray, and you are good to go, per PureWow.