How The Bold And The Beautiful's Li Finnegan Rescued Finn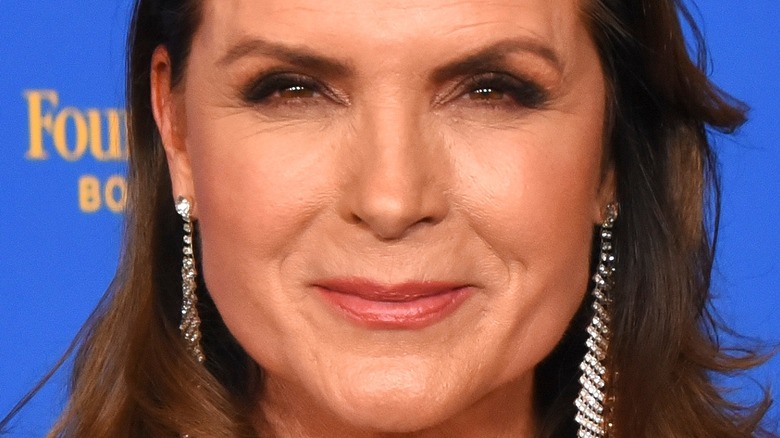 Michael Mattes/Shutterstock
The villainous Sheila Carter (Kimberlin Brown) has terrorized many people on both "The Young and the Restless," and "The Bold and the Beautiful." As Soaps She Knows reported, Sheila got close with the notorious Deacon Sharpe (Sean Kanan) because both were attempting to reconnect with their children. Sheila had revealed to Finn Finnegan (Tanner Novlan) that she was his biological mother and tried to build a relationship with him. But when she saw that Deacon's attempt to get closer to his own daughter, Hope Logan (Annika Noelle), was bringing him closer to her mother, Brooke Logan (Katherine Kelly Lang), she got jealous. She hatched a scheme whereby she switched Brooke's non-alcoholic champagne with the real stuff, and everyone thought Brooke had fallen off the wagon at a New Year's Eve party, via Showbiz Cheat Sheet. 
Steffy Forrester (Jacqueline MacInnes Wood), the daughter of Ridge Forrester (Thorsten Kaye), was angry when the truth came out about the alcohol switch because Ridge was married to her mother, Taylor Hayes (Hunter Tylo). Steffy vowed that Sheila would never have a relationship with her husband Finn, and their daughter, Hayes. Sheila confronted Steffy in a back alley and shot at her. However, Finn jumped in the way, taking the bullet. Sheila then proceeded to shoot Steffy, and left after making it look like a robbery, via Michael Fairman TV.
Steffy survived, but with no recollection of what happened. Apparently, Finn was not so lucky and died. Or so it seemed.
Sheila thought she had done away with Steffy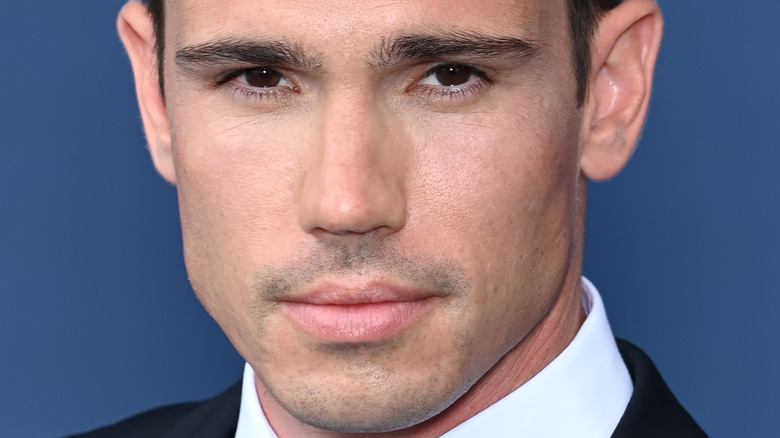 Pascal Le Segretain/Getty Images
The malignant Sheila Carter (Kimberlin Brown) thought she had gotten away with killing Steffy Forrester (Jacqueline MacInnes Wood), accidentally also shooting her son, Finn Finnegan (Tanner Novlan), in the process on "The Bold and the Beautiful." However, Steffy survived but didn't remember the incident. The truth ended up coming out and Sheila was arrested, via Soap Central. As Soaps in Depth reported, Finn's adopted mother, Dr. Li Finnegan (Naomi Matsuda), had found that Finn was still barely alive but had gone to a different hospital than Steffy. She managed to secretly fake his death by signing the death certificate, and moved Finn to her place where she made a pseudo hospital set up. There, she attempted to nurse the comatose Finn back to full health. 
According to Soap Central, during a prisoner transfer, Sheila escaped and made her way to Li's. There she was happy to find Finn still alive, but confronted Li about it. Li attempted to gain Sheila's trust — claiming they could work together to save Finn — but got caught trying to call the police. Sheila attacked, and the fight went outside where Li tried to escape in her car. Sheila pursued, running Li's car off the road which caught fire and plummeted into a body of water, seemingly killing the good doctor. 
Sheila then went back to Li's place to see what she could do for Finn.
Dollar Bill Spencer comes to Li's aid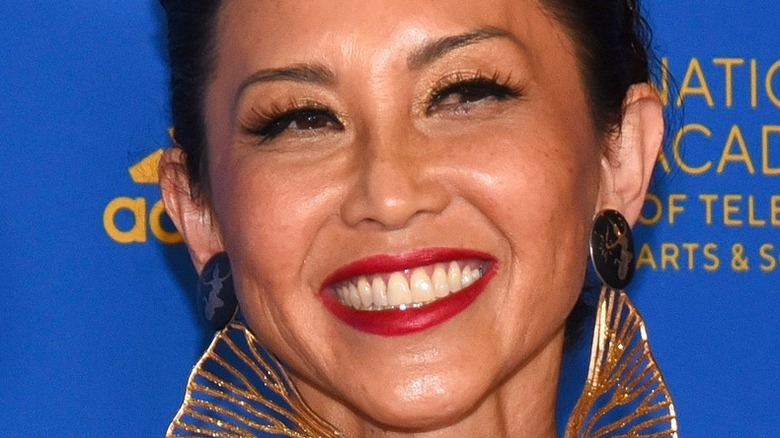 Michael Mattes/Shutterstock
Mike Guthrie (Ken Hanes), an old friend of the evil Sheila Carter (Kimberlinn Brown) on "The Bold and the Beautiful," was a prison guard who helped her escape. Sheila had found out that her son, Finn Finnegan (Tanner Novlan) was still alive and being secretly cared for by his adopted mother, Dr. Li Finnegann (Naomi Matsuda). After confronting Li and running her off the road to what appeared to be her fiery death, Shiela went back to Li's place. She got Mike to help her try to bring Finn out of his coma, per Showbiz Cheat Sheet.
Finn's heart stopped, and although Mike tried to warn Sheila that defibrillating the young man too many times would kill him, she did it anyway, resuscitating Finn. Eventually, Finn awoke and was shocked to see that he was being cared for by his psychotic birth mother, via Soap Central. He made several escape attempts, but Sheila stopped him at every turn. According to Soaps in Depth, Bill Spencer (Don Diamont) found a disheveled Li alive and helped her. After she was able to recover from the car accident, she filled Bill in on the fact that Finn was alive, but probably being held captive by Sheila. The two raced against time and found Finn, bringing him back to his family. 
Sheila, however, escaped causing even more mayhem for another day.