The Time Felicia Forrester 'Died' On The Bold And The Beautiful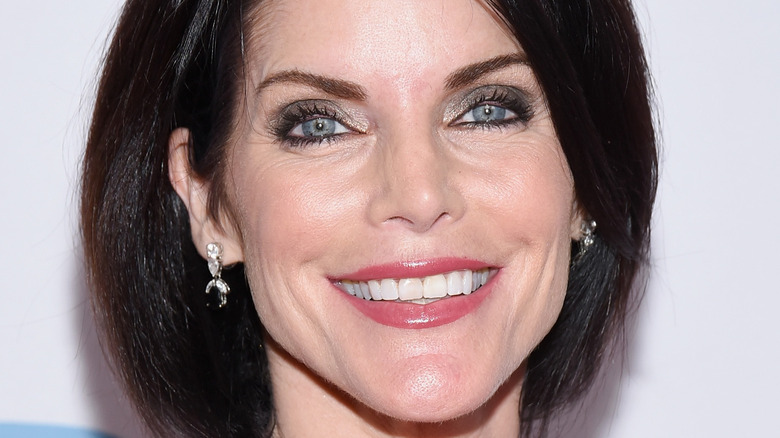 Tara Ziemba/Getty Images
At the time "The Bold and the Beautiful" premiered in 1987, two of the main characters were Eric Forrester (John McCook) and Stephanie Douglas (Susan Flannery), who had a daughter named Felicia Forrester (then Colleen Dion), that lived in London, according to Soap Central. When her brother Ridge Forrester (Ron Moss) was getting married to the ill-fated Caroline Spencer (Joanna Johnson), Felicia came to town in 1990, where she was first seen on-screen. The Forresters owned a fashion company called Forrester Creations, and Felicia began working there. However, Eric didn't like her designs, so she went over to Spectra Fashions.
Felicia eventually got involved with a man named Zach Hamilton (Michael Watson), who was into some shady business (via Soaps). The two worked together to defeat the awful Ganz (Alex Kubik), who had been threatening them. Ultimately, the couple left town. As Soaps in Depth reports, Felicia returned home twice. The first time was to help Ridge, who had been accused of a crime he didn't commit. After that fiasco ended, she left town again, only to return in 2004, where she fell for Nick Marone (Jack Wagner). Felicia had cancer at the time but kept that fact from Nick. Nick found Felicia's medication and realized what her diagnosis was. She underwent chemotherapy, and her cancer ended up going into remission.
Felicia then decided to leave town on business for Spectra in Europe — without Nick.
Things got worse for Felicia Forrester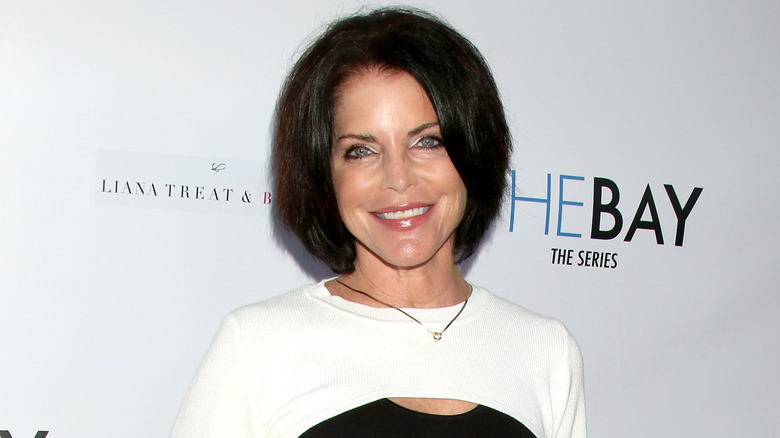 Kathy Hutchins/Shutterstock
When Felicia Forrester returned in 2005 on "The Bold and the Beautiful," she was recast with actress Lesli Kay who had been in other soaps such as "The Bay," "As the World Turns," and had briefly replaced Rena Sofer as Lois Cerullo on "General Hospital." Felicia jumped back into the family business but didn't like Donna Logan (Jennifer Gareis) very much. According to Soaps in Depth, she attempted to discredit the other woman by revealing that when she was a teenager, Donna had a baby and gave it up for adoption. The baby was eventually revealed to be Marcus Walton (Texas Battle), who also worked at Forrester Creations. 
Per Soap Central, Felicia had returned home with a child named Dominick but hadn't followed through with any cancer treatments when she was pregnant. The result was that her cancer had returned. She was also dismayed that Nick Marone (Jack Wagner) had married Bridget Forrester (Ashley Jones) while she was away. Realizing she would die from her cancer, she convinced Nick and Bridget to raise Dominick after she passed. Felicia was fortunate enough to see her parents, Eric and Stephanie Forrester, get remarried before she died in her mother's arms.
However, Felicia's story didn't end there.
Felicia Forrester conquered death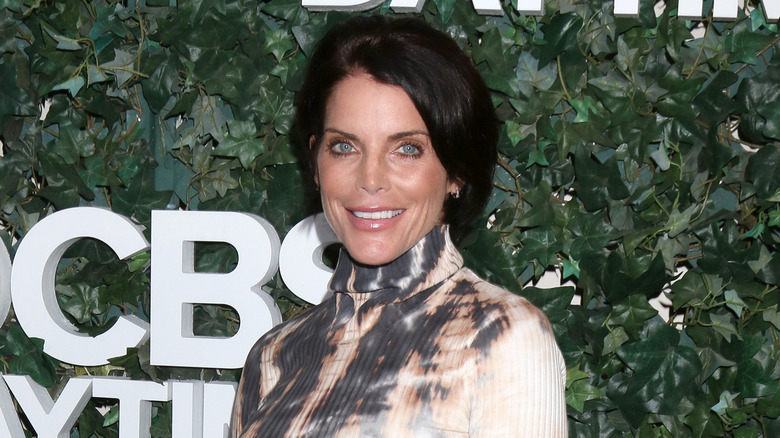 Kathy Hutchins/Shutterstock
In a heartbreaking scene, Felicia Forrester died in her mother Stephanie Forrester's arms on "The Bold and the Beautiful." However, according to Soap Central, Stephanie discovered that her daughter had a faint heartbeat and had actually fallen into a coma. Moving quickly, she secretly took Felicia to an undisclosed clinic. There, Felicia underwent a liver transplant and eventually woke up. She had beat cancer once again and was on the road to recovery.
Meanwhile, a man named Dante Damiano (Antonio Sabàto Jr.) had shown up in town, claiming to have had an affair with Felicia in Europe. He demanded to know if he was Dominick's father, so a paternity test was ordered. Nick Marone had thought the boy was his but was devastated to learn otherwise. Everyone was shocked when they saw that Felecia had returned from the dead. Dante had become attracted to Bridget Forrester, but when that didn't work out, he wanted Felicia to marry him. However, Felicia wouldn't do so, realizing he still had feelings for Bridget, who had become pregnant with Dante's child. Sadly, she lost the baby, and Dante left town (via Soaps). 
Felicia later left town as well, only returning for brief visits with her family. Actress Lesli Kay has pursued other projects in the time since she left the soap, including TV movies such as "The Wrong Cheerleader," but fans can't wait for a possible return to "B&B."