Break Stereotypes With These Unique Bachelor Party Ideas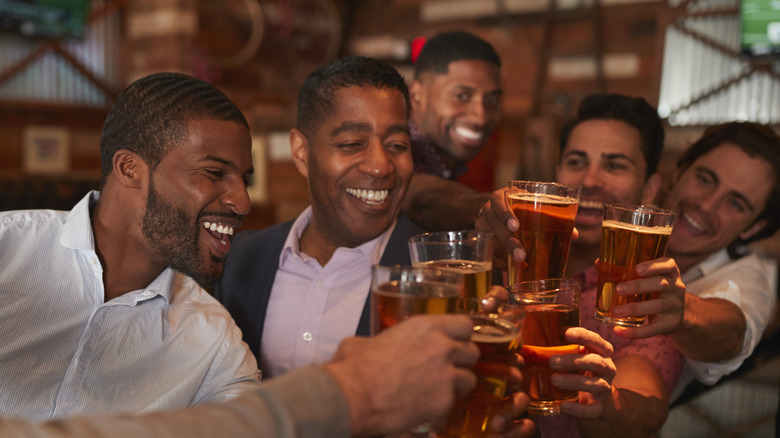 Monkey Business Images/Shutterstock
Ah, bachelor parties. When you hear that term, there's likely a specific image that comes to mind for almost everyone. Many stereotypes accompany these celebrations, like bachelor parties where grooms-to-be cheat on their partners, overindulging in alcohol, or, well, the entire plot of "The Hangover." Still, plenty of grooms aren't actually interested in a party like that. Not everyone's ideal night of fun looks exactly the same, and bachelor parties are meant to be a special evening for the groom-to-be as he prepares to tie the knot. 
As is true with many things, people's wants and needs for their bachelor and bachelorette parties have changed over time (via Time). We're no longer beholden to traditional wedding pressures, and we're free to plan this event as we want. Your wedding is your special day with your partner; your bachelor party should be your special day just for you, which means tailoring an event to your needs rather than anything else. Luckily, as bachelor parties change, more and more grooms-to-be are planning the kind of parties they want. No matter what you may be looking for, there are lots of exciting ideas out there.
What's your bachelor party style?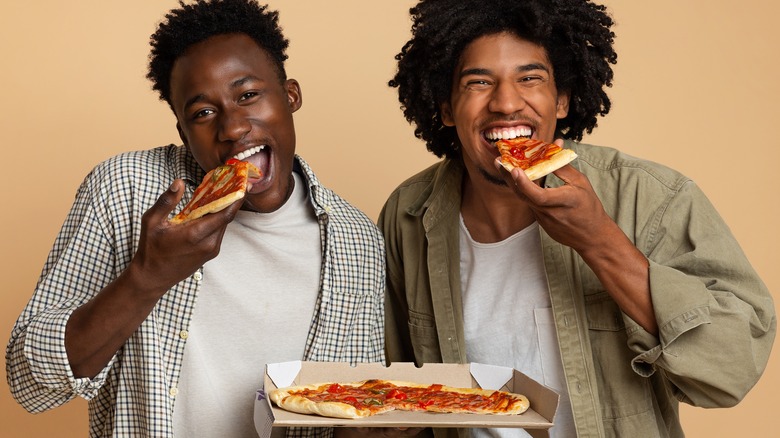 Prostock-studio/Shutterstock
When you realize that a bachelor party doesn't have to be you and a bunch of guys setting up camp at a Las Vegas strip club, you'll see that the world is your oyster when it comes to your pre-wedding celebration. The best place to start is to think of what you love to do. Maybe you're a thrill-seeker who wants a day fit for an adrenaline junkie. Perhaps you're a homebody looking for a chill night in your living room. You may even crave an evening that takes you back to the good old days and reminds you of your childhood before entering a new phase of adulthood. Start by choosing a vibe for your party, and go from there.
There are a few other key things to keep in mind that will ensure that you're not trapped by tradition. First, remember that just because traditional bachelor parties are "no girls allowed" doesn't mean yours has to be. By the same token, feel free to add your spouse-to-be to the guest list or even plan a joint bachelor-bachelorette party (via Brides). Resist any pressure to make your bachelor party a blowout banger. If you love a big bash and want to invite all your pals and acquaintances, go for it! If you're more of a low-key hangout type or want a bit of a break before having a socially overwhelming wedding reception, though, don't be afraid to spend a relaxing evening with your best buddy. With the cost of engagements on the rise, it might be easier on your bank account, too.
The best bachelor party ideas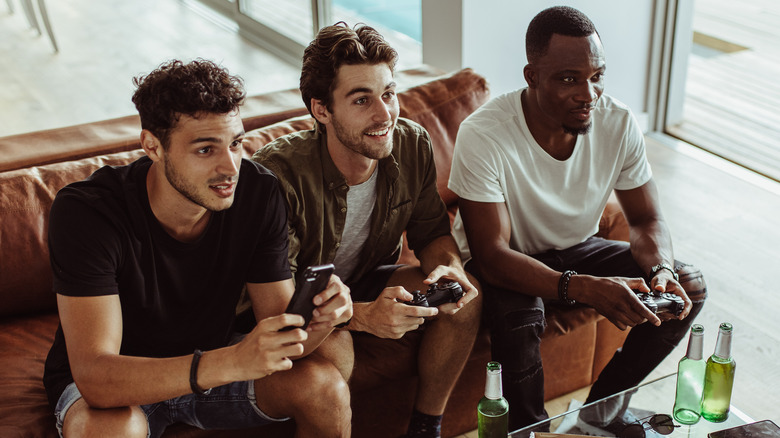 Jacob Lund/Shutterstock
Once you've determined the type of bachelor party you want, it's time to brainstorm. There are plenty of options that fit any party style that suits you. If you're a thrill seeker, consider renting a boat or ATV, trying a zip line, or even skydiving (via Wedding Forward). Paintball, surfing, or skiing are also popular choices. Maybe, like many of us, you're more of a fan of a chill night in than a wild adventure. If so, opt for a video game, board game, poker, or movie night. If neither major adrenaline nor major relaxation is your vibe, consider a wine or cigar tasting, a brewery crawl, axe throwing, or even an arcade night (via Primer Magazine).
Alternatively, bachelor trips are becoming more and more common, so you can extend your festivities far past just one night. Consider camping, hiking, or fishing weekend if you'd like to opt for a bachelor trip. When it comes to your bachelor party, this night — or the whole weekend — is all about you. Don't be afraid to think outside the box while making your plans. Your inner circle is sure to love what you come up with.