How Keke Palmer Is Getting Ready To Host SNL - Exclusive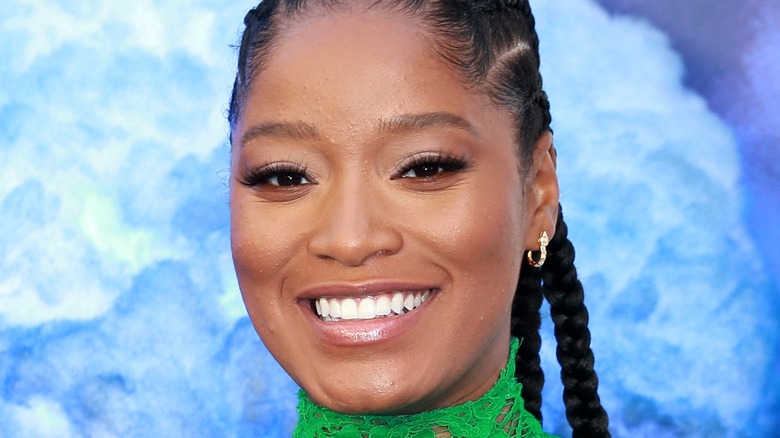 Fred Duval/Shutterstock
In her exclusive interview with The List, Keke Palmer let us in on some of the exciting projects she has in the works, and her fans certainly won't be disappointed. It seems like everyone wants to cast Ms. Palmer these days. When asked about her rumored role in "Sister Act 3: Kicking the Habit," she told us, "I'm happy that the world has cast me in this without me getting any booking legitimately. It's literally on IMDb ... yet I haven't gotten a call from Disney at all."
Palmer said she'd be "ready to sign on" to the movie musical once a deal is in the works, but we'll see her talents next on the small screen in her "Saturday Night Live" hosting debut on December 3. She's kicking off the show's winter season with musical guest SZA, and she told us what she's looking forward to most, what impressions we might get to see, and why she's always down for a hosting gig.
She's prepared to act and sing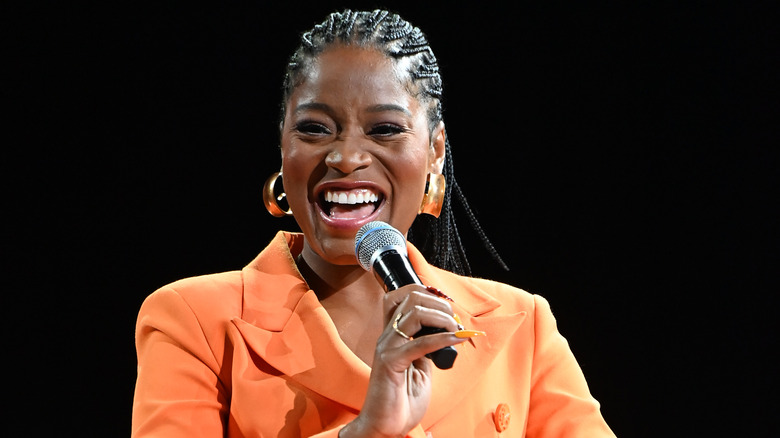 Paras Griffin/Getty Images
Though she won't be the musical guest on "Saturday Night Live," Keke Palmer's singing talents may very well come in handy for sketches. Palmer told us that she's gearing up to release new music soon: "You're definitely going to get a follow-up to some music, and the music is good." Her last albums, "Virgo Tendencies, Pt. I" and "Virgo Tendencies, Pt. II," were released in 2020, followed by singles in 2021 and 2022. "I know it seems like I've been saying this forever, but I literally genuinely do have the project done," Palmer added.
Palmer's two-part album "Virgo Tendencies" is aptly named, since she identifies strongly with her astrological sign's characteristics. Like any true Virgo, Palmer wants to get her album just right, so fans may have to be patient when it comes to a release date. She said, "I'm just finishing up final touches and everything, being a typical perfectionist, but you can expect it to come out very, very soon."
To be fair, Keke Palmer has had plenty of jobs keeping her busy over the last two years — starring in the films "Alice" and "Nope" and voicing roles in the "Proud Family" reboot, "Lightyear," and the animated series "Human Resources" and "Big Mouth." Needless to say, "Saturday Night Live" will play right into her strengths as a singer-actor as well as spotlight her superb hosting skills.
She has plenty of hosting experience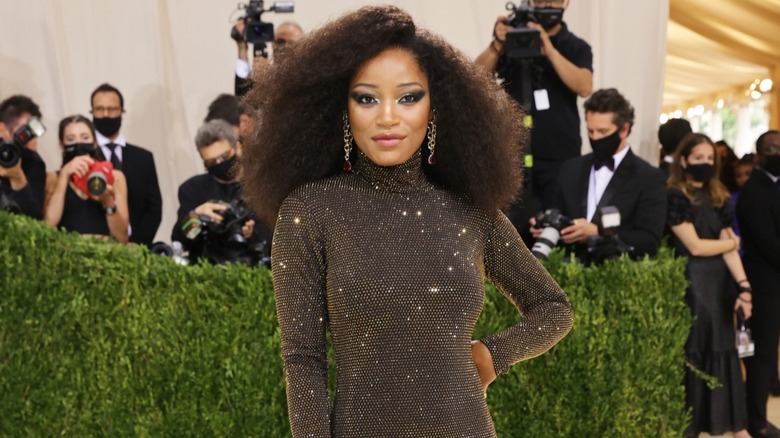 Mike Coppola/Getty Images
Keke Palmer has plenty of experience live on air from interviewing stars live at the 2021 Met Gala and filming her Nickelodeon show "True Jackson VP" in front of a live studio audience.
Palmer also loves to do impressions, and she's been praised for her spot-on takes on Angela Bassett, Shakira, and Cher during an appearance on "The Tonight Show with Jimmy Fallon." Palmer told the host that her impression of Bassett is also a favorite of none other than Queen Latifah. "Ever since I was a kid, I would always do this Angela Bassett impression for her, and literally every time we work together, she's always like, 'Do the Angela! Do the Angela!'" When asked if her tried and true Angela Bassett impression might find its way into her "SNL" episode, Palmer told The List, "If they ask for Angela, I can pull Angela out; it's not a problem."
"SNL" is a major appearance for the performer, but she shared that she's ready to take the stage. "I'm very excited to be on SNL," she said. "I get to host and I get to play. It's a combination that is really comfortable for me, and I'm excited to get to know everyone and see what the writers have in mind and have a good time. I'm expecting it to be a fun experience."
Keke Palmer hosts "Saturday Night Live" on December 3 at 11:30 p.m. ET on NBC, streaming the next day on Peacock.