The Two Guests Who Ghosted William And Catherine At Their Earthshot Event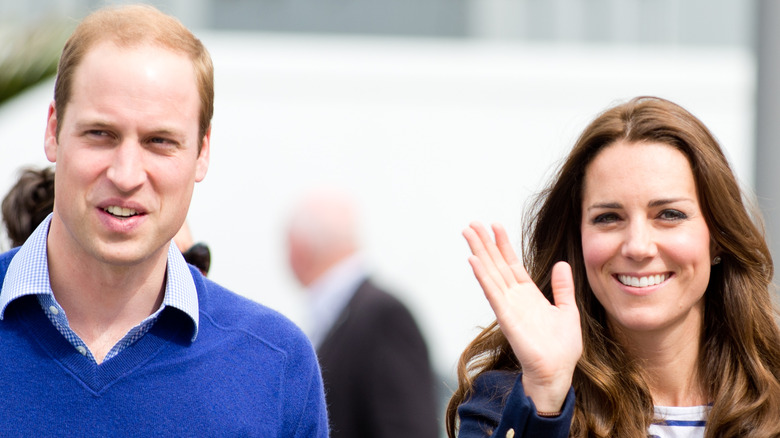 Shaun Jeffers/Shutterstock
William, Prince of Wales, and Catherine, Princess of Wales, have landed in the United States. The couple is currently visiting Boston, Massachusetts for an event. According to People, the royal couple took a commercial flight to Boston from their native United Kingdom, where they were met by Governor Charlie Baker, Lauren Baker, First Lady of Massachusetts, and Lieutenant Governor Karyn Polito.
Upon landing in the states, William shared, "Catherine and I are delighted to be back in the United States and are extremely grateful to Governor Baker and The First Lady of Massachusetts for their warm welcome into Boston." The Prince of Wales added, "On this, our first overseas visit since the death of my grandmother, I would like to thank the people of Massachusetts and particularly of Boston for their many tributes paid to the late Queen. She remembered her 1976 bicentennial visit with great fondness."
Although the couple is only in Boston for three days, William and Catherine were able to catch a Celtics game ahead of presenting the Earthshot sustainability prize — which is the main reason William and Catherine are in the U.S. They were supposed to see two special guests at the event this week, but even the royal family gets ghosted.
Two big names were missing from the Earthshot celebrations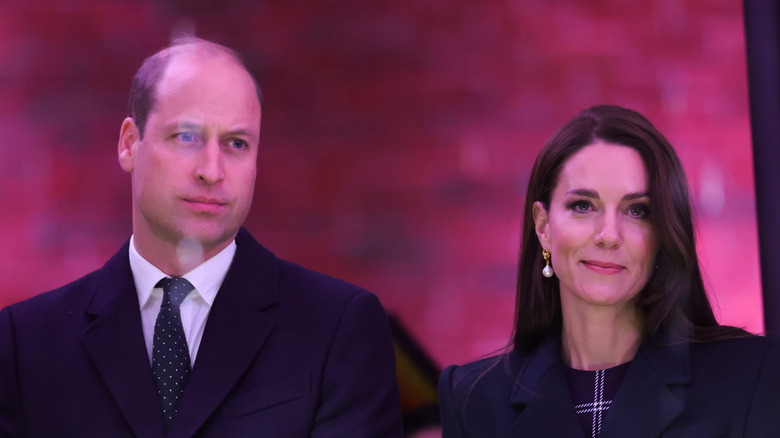 Chris Jackson/Getty Images
William, Prince of Wales, and Catherine, Princess of Wales, are in Boston for a brief visit after not coming to the United States in over eight years. The pair will be presenting the Earthshot Award for sustainability on Friday.
The Earthshot prize was created by the Prince And Princess. Upon his arrival, William shared, "My grandmother was one of life's optimists. And so am I. That is why last year we launched the Earthshot Prize with the ambition to create a truly global platform to inspire hope and urgent optimism as we look to save the future of our planet." He continued, "To the people of Boston, thank you. I'm so grateful to you for allowing us to host the second year of the Earthshot prize in your great city. Catherine and I can't wait to meet many of you in the days ahead."
While visiting Boston, the two were supposed to have Caroline Kennedy and John Kerry in attendance for the Earthshot event. However, the Daily Mail reports that neither of the esteemed guests showed up to the opening ceremony. Kerry, the former United States presidential candidate, had good reason for missing the event. He tested positive for COVID-19 earlier this week. He told the couple he would sadly no longer be able to attend. As for Kennedy, she dealt with "disrupted travel plans," making her unavailable to attend the opening ceremony.