General Hospital Fans Are Divided Over The Chase-Brook Lynn Split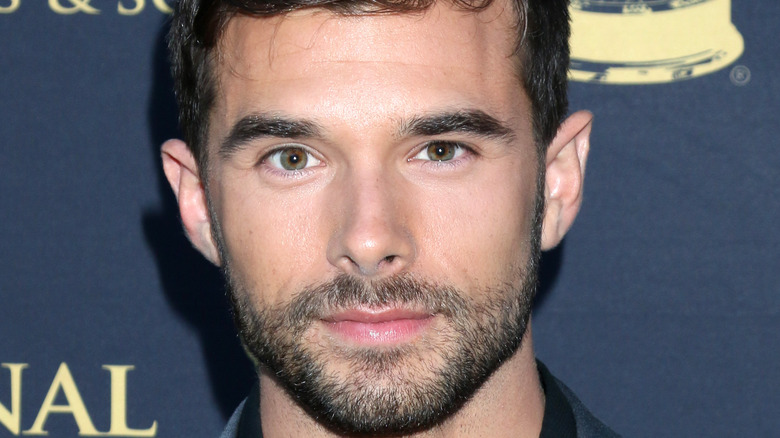 Kathy Hutchins/Shutterstock
At one point on "General Hospital," former Detective Harrison Chase (Josh Swickard) was practically the only cop attempting to solve cases in Port Charles, per Celebrating the Soaps. Chase worked hard until he got suspended for punching Valentin Cassadine (James Patrick Stuart) and slimy music promoter Linc Brown (Dan Buran) — both times to defend the honor of Brook Lynn Quartermaine (Amanda Setton), via Soap Opera Spy. 
Swickard told Soap Opera Digest that Chase was always a cop, whether on the clock or not. "It's how he functions and gets through the day," he said. "It's all he can think about and now, if something's going wrong with a loved one, he can't step in and help, and he doesn't have just the day-to-day routine of grabbing his badge and going to the office anymore."
Considering Chase and Brook Lynn are among the most loved couples on "General Hospital," she tried to help the despondent Chase by turning him into the newest pop singing sensation. He reluctantly agreed, secretly wishing he could be reinstated on the force. When the police review board was examining Chase's case, Detective Dante Falconeri (Dominic Zamprogna) asked Brook Lynn to write a letter explaining how Chase acted in her defense both times. She dragged her feet, hoping that Chase would forget about his police career and focus on being a singer, per Showbiz CheatSheet, and she never wrote the letter.
The truth eventually came out, and a displeased Chase broke up with Brook Lynn.
Should Chase forgive Brook Lynn's lie?
When Harrison Chase learned that his girlfriend, Brook Lynn Quartermaine, didn't write a letter to the police review board that would have helped him get his badge back, he broke up with her, according to Soaps. 
The show posted about it on Twitter, writing, "Chase knows a thing or two about lying to someone (seemingly) for their own good. Should he forgive Brook Lynn or is this where their relationship ends?" 
One fan was quick to reply, "Their relationship is finally ended," while another retorted, "It's not over. They will get back together." A viewer praised the couple saying, "Chase definitely should forgive Brook Lynn & reunite with her! @josh_swickard and #AmandaSetton chemistry shouldn't be ignored they have it all in the spades! #ChaLynn have so much to fight for."
Fans were divided, with one replying, "Of course it's not. They both just need a perspective check. They had both been getting in their own ways recently. This was the perfect shake up, to help them realize how much they love each other and bring them closer together." Yet, a dismayed viewer wrote, "I used to care about this couple but the SL was and still is so bad that I don't care anymore."
And, finally, an irritated fan simply stated, "Brook Lynn is a spoiled brat in need of a reality check."