New Study Has Promising News For Pregnant People With COVID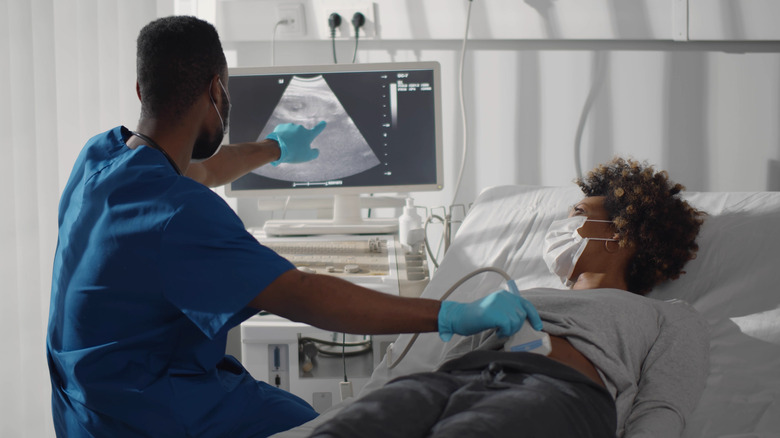 TommyStockProject/Shutterstock
The impact of COVID-19 on people from all walks of life has been devastating. It has been particularly damaging for people with compromised immune systems and for the elderly, as well as for those who suffer from a myriad of health conditions including diabetes, cancer, liver and kidney disease, obesity, and mental health conditions (via Mayo Clinic).
Another segment of the population that COVID hit incredibly hard was pregnant people. Those who are pregnant are more likely to endure worse cases of COVID than if not pregnant. The CDC states, "if you are pregnant or were recently pregnant, you are more likely to get very sick from COVID-19 compared to people who are not pregnant." The severity of the virus can affect you, your pregnancy, and your growing baby.
The COVID-19 vaccine is officially recommended for those who are pregnant by both the Food and Drug Administration (FDA) and Centers for Disease Control and Prevention (CDC). Now there is a treatment for pregnant people who acquire COVID.
Paxlovid may be safely administered to pregnant people with COVID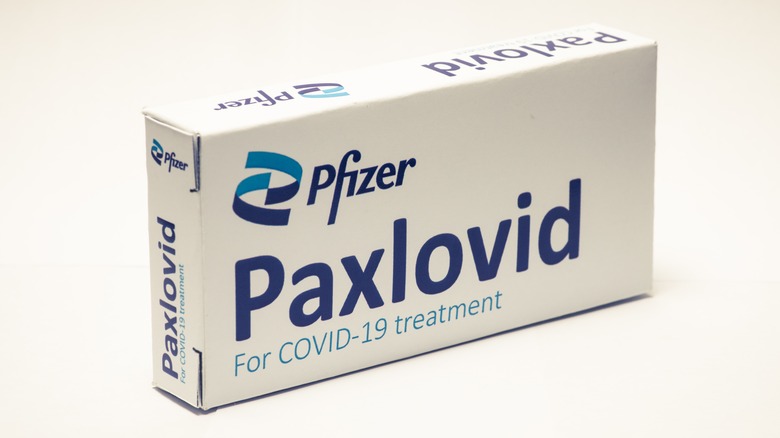 Alexandru Nika/Shutterstock
Back in December 2021, emergency use authorization for Paxlovid was given to adults and children 12 or older who had COVID-19 (via U.S. Food and Drug Administration). Now a new study in the journal JAMA Network Open followed 47 pregnant people who contracted COVID and were given the drug Paxlovid to treat the virus and their symptoms. In this new study with pregnant participants, a whopping 96% finished the course of treatment and did well.
Researcher Dr. Kelly Gebo, professor of medicine at the Johns Hopkins University School of Medicine said, "While more study of Paxlovid is needed to confirm our findings of its safety and efficacy during pregnancy, we feel that even at this time, the medication should be strongly considered for pregnant patients who are unvaccinated or at risk for progression to severe COVID disease or not likely to have drug-drug interactions" (via U.S News & World Report).
The Society for Maternal-Fetal Medicine and the American College of Obstetricians and Gynecologists (ACOG) also recommend using Paxlovid to treat pregnant patients with COVID-19.