How To Apply For A Work Visa In Spain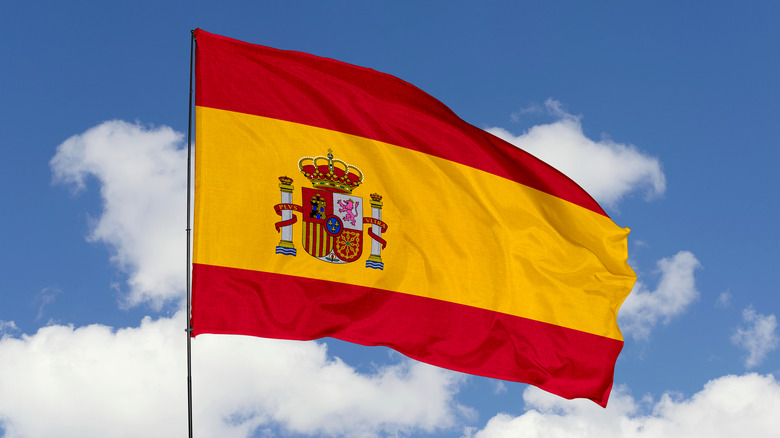 Tatohra/Shutterstock
The idea of working all over the world is a concept that has become more appealing to adults. The work-life balance is just one reason why some prefer to move abroad. Regions like Europe have become widely popular due to their more relaxed work culture in comparison to American culture. When choosing where to live, many find Spain is their best option. Spain touts a warm climate, stunning hidden beaches, and a slower pace of life — a stark difference to many of the ex-pats who land there. According to Spain's National Institute of Statistics (INE), around 1.5 million Americans are living in Spain. Of these, approximately 30,000 come directly from the United States. 
While it's hard to pinpoint why many decide to live abroad, Spain offers many benefits to those relocating. From access to other European countries to a spectacular food and night scene, it's a great place to call home. Many also choose these European countries to move to because of the simple work visa process. Depending on your country of origin, getting a work visa can be a simple process. Having this visa allows you to work in Spain and enjoy everything the country has to offer.
What you need to obtain a work visa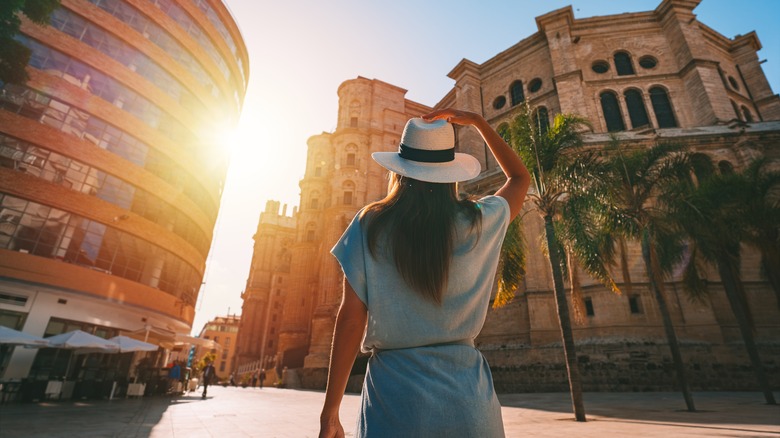 Creative Cat Studio/Shutterstock
Getting your work visa in Spain will depend on your country of origin. The typical work visa requires you to get hired in an industry with a worker shortage.
Nationals of EU and EEA countries and Swiss citizens do not need any kind of visa to work or live in Spain. According to Expatica, you'll need a job contract before obtaining a work visa if you come from outside these countries. To get a work visa your employer has to request a work visa on your behalf. While your application is processing, the Spanish embassy will reach out with a copy of the application and your case file number. The entire process can take up to 8 months, with your work permit lasting a year. You'll have to renew your visa each year and will be able to apply for a residency after five years. The entire process of obtaining your work permit has to happen outside of Spain.
InterNations explains that as part of your application process, you will need several documents to add to the application. You will need a copy of your passport, criminal record, medical certificate, employer's social security number, three passport-sized photos, a job offer with labor conditions, a description of the company and job, and the application form.
How to get a work visa when self-employed or a freelancer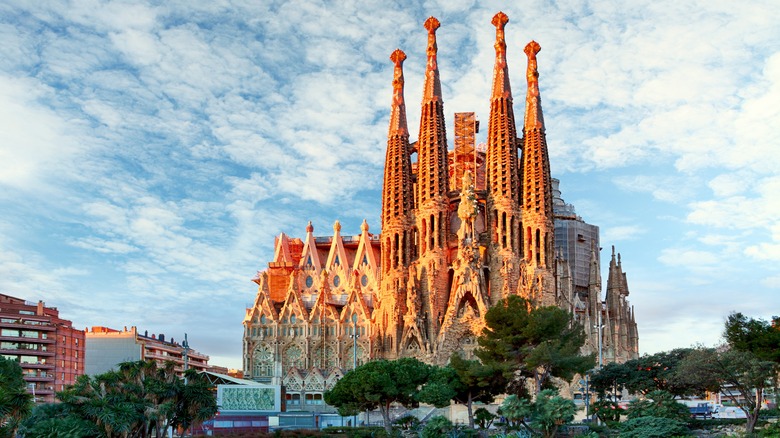 TTstudio/Shutterstock
Getting a work visa is slightly different if you plan to be self-employed while living in Spain.
According to GoVisaFree, the self-employed work permit, or "permiso de trabajo por cuenta propia", allows for up to a year of living and working in Spain.
To be able to work in Spain as self-employed, Citizen Remote explains that ex-pats will need a Foreigner's Identity Number, a freelance work visa, a tax identification number, and liability insurance.
To get your freelance work visa, you'll need a business plan approved by the Spanish governing body responsible for that industry. Afterward, you will need the proper forms for your tax, health, and visa applications. You can get these forms online or at your nearest Spanish consulate. Gather your financial records to prove that you have sufficient funds once in Spain. You will need to obtain a certified background check from one of the federal agencies in the United States. Also, you will need to get a medical check to state good health. After translating the documents into Spanish, you can set up a meeting at your Spanish consulate. Once at the consulate, your documents will be checked off and sent for processing. You'll have one month to pick up your visa once it has arrived at the consulate. Once you land in Spain, immediately apply for your FIN. Your FIN is essential so you can open a Spanish bank account and begin your work.