What We Know About Keke Palmer's Exciting New Project Key TV - Exclusive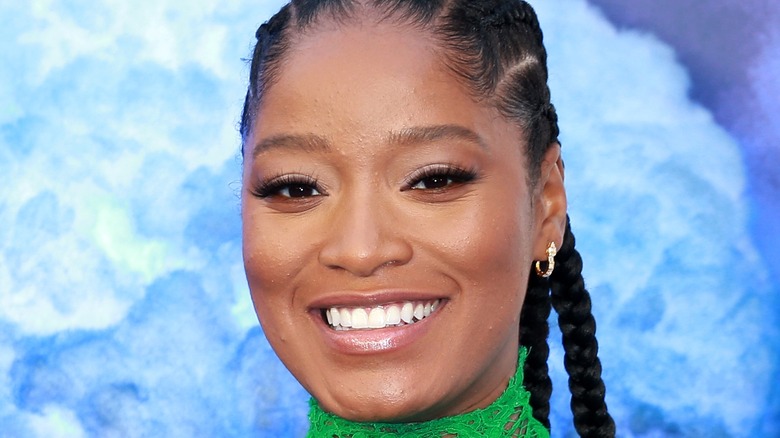 Fred Duval/Shutterstock
Keke Palmer has plenty of irons in the fire, including her pregnancy, which she announced on her December 3 appearance on "SNL," per NBC. The actress, TV host, and singer has had a stunning career over the past two decades and was a staple of tween entertainment in the mid-2000s. She's won a Primetime Emmy for her role in the short-form series "Turnt Up With the Taylors," become the youngest talk show host in TV history, and she's branching out into producing, writing, and directing.
The talented star's newest creative venture is Key TV, an original content channel that made its debut in November. Palmer shared teasers about the channel that focused on its goals, which include opening doors for more Black voices both behind and in front of the camera. "All it takes is one of us to unlock a door to unlock a million doors for each other," she told viewers.
In an exclusive interview with The List, Palmer said, "I'm excited for people to get into the content and into these creators who have done a really good job at coming up with these great and interesting worlds and point[s] of view." The channel already has new content including "Heaux & Tell," a scripted series, "Make It Make Sense," which is unscripted, and the short film, "The Edible Always Wins." And Palmer promises there's much more to come.
She's creating opportunities behind the scenes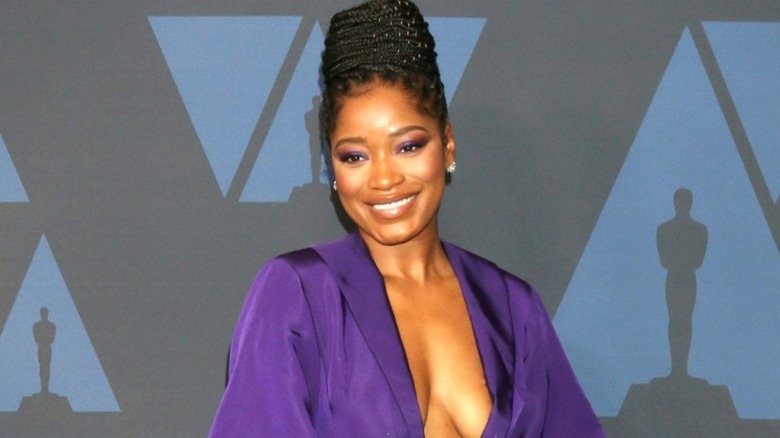 Kathy Hutchins/Shutterstock
In her short video promoting her new platform, Key TV, Keke Palmer shared that she's begun exploring more roles behind the camera, and she hopes to help others do the same. She laid out the difference between her given name, Lauren, and the name she's used during her acting career, Keke Palmer. She called the latter "the brand I created 20 years ago," adding, "In those 20 years, I learned how to be a few things." The star went on to list her experiences as an actress, singer, writer, and director, explaining, "I want to share everything I've learned with you."
When asked about when she identifies with Lauren vs. Keke, the star told The List, "Lauren is more the business and the mind behind the brand and the creative works, but Keke is the presence that you see; it's the personality." 
Palmer also reflected on the unseen contributors to TV and movies that are integral to their existence. "A lot of times, when people think about entertainment, they only think about being the performer," she said. "They don't think about all the jobs that go on behind the scenes that are equally [as important as], if not even more important than, being the talent." The creator emphasized the importance of diversifying both of these spaces.
Keke Palmer looks to other creators for inspiration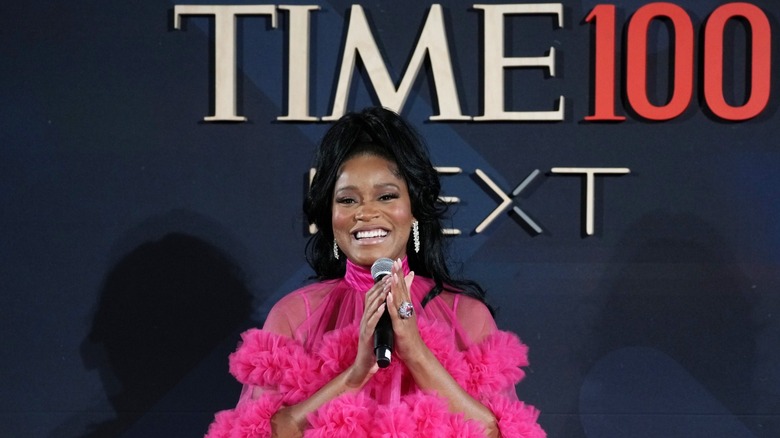 Kevin Mazur/Getty Images
In her exclusive interview with The List, Keke Palmer expanded on her vision for Key TV. "I'm also excited about — as the network continues to grow and people get comfortable with the content that we've put out from the entertainment aspect — the behind the scenes. Because we also have a lot of [content about] how we got the project made and what the process was that I am really excited for people to get in on." 
Palmer also shared that her bond with Jordan Peele, her director in 2022's sci-fi horror movie "Nope," has influenced her desire to write. Palmer sees the comedian-turned-director as a major career inspiration. "I would love to work with him on anything. Whether it would be for me or someone else, I'm open to it because he's a mentor to me." Here's hoping that with Key TV, Keke Palmer gets to pioneer exciting new content, support other creators, and find her voice as a writer, director, and major creative force in Hollywood.
You can keep up with the development of Key TV on the network's various social media channels.