Piers Morgan Slams Prince Harry For Evoking Princess Diana's Memory In Docuseries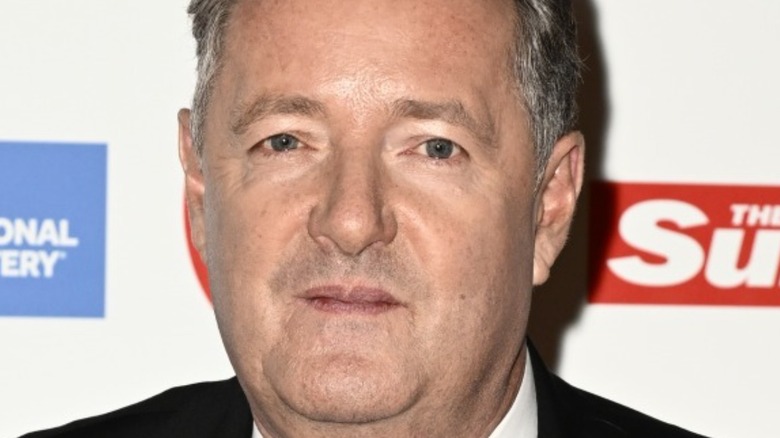 Gareth Cattermole/Getty Images
Piers Morgan has a history of publicly criticizing the Duke and Duchess of Sussex, with particular attention paid to Meghan Markle (via Vanity Fair). Following the couple's tell-all interview with Oprah Winfrey, Morgan undermined statements Meghan made about her harsh treatment at the hands of the British media on "Good Morning Britain," per Insider. His tirade ultimately led to Morgan leaving the show. 
Earlier this year, he also appeared on Fox Nation (via YouTube), with the former "GMB" host attacking Prince Harry for a speech he gave to the UN following the overturning of Roe v. Wade. Morgan claimed the royal defector had "ditched" his family, friends, and country to live with his "spoiled, woke wife" in the States. More recently, Morgan has honed in on the Sussexes' upcoming Netflix docuseries, "Harry & Meghan," using it as further ammunition against the couple. 
When the latest trailer for the series was released, Morgan wrote a scathing op-ed for his "Uncensored" column in The Sun. In response to a comment about Meghan being used in the trailer, the outspoken commentator contended: "I — like the rest of the media — was very positive towards her and Harry until their behavior became increasingly ridiculous and hypocritical." And he didn't stop there either.  
Morgan accused the Duke of Sussex of exploiting his late mother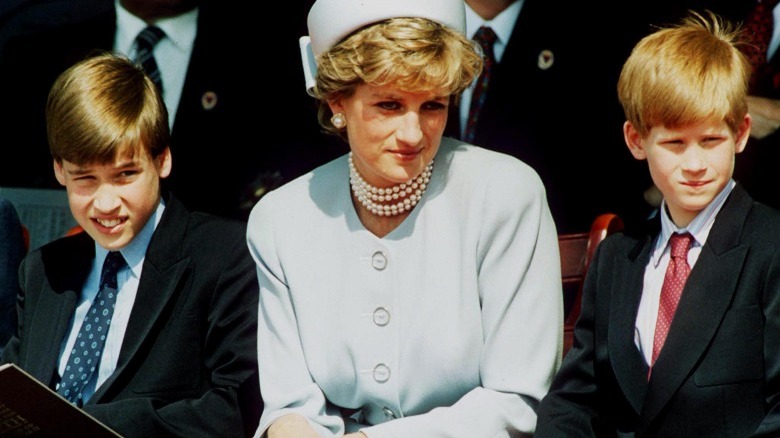 Anwar Hussein/Getty Images
While sharing his latest "Uncensored" column for The Sun on Twitter, Piers Morgan accused Prince Harry of exploiting his late mother, railing: "It's hard to imagine a more grotesque exploitation than Hypocrite Harry using his dead mother to flog a vile reality TV show just to justify his massive fee." The Duke of Sussex referenced Princess Diana in a trailer for "Harry & Meghan" (via YouTube). 
Harry alluded to "the pain and suffering of women marrying into this institution" as footage of the people's princess being hounded by paparazzi floods the screen, alongside sensationalized headlines about her struggles. Morgan writes in his op-ed that, despite the couple's attempts to compare Meghan to Harry's late mother, "Diana was a hundred times more famous, pursued, and beloved, than Markle's ever been or ever will be." 
The TalkTV star claims that Harry is hypocritical for wanting privacy and also sharing his personal life in the documentary, while "brazenly using his dead mother to flog a reality kiss-and-tell TV series because he needs to justify the Netflix gazillions." Morgan also slammed Meghan and Harry during live coverage of the queen's funeral, and furiously expressed that he found Harry and Meghan's latest honor to be 'outrageous.' 
Unsurprisingly, the outspoken firebrand doesn't agree with the Sussexes being honored with the Robert F. Kennedy Human Rights' Ripple of Hope award for standing up to "structural racism" in the British monarchy (via Insider).