Tim Reid's Connections With His Sister, Sister Co-Stars Give Us Hope For A Reboot - Exclusive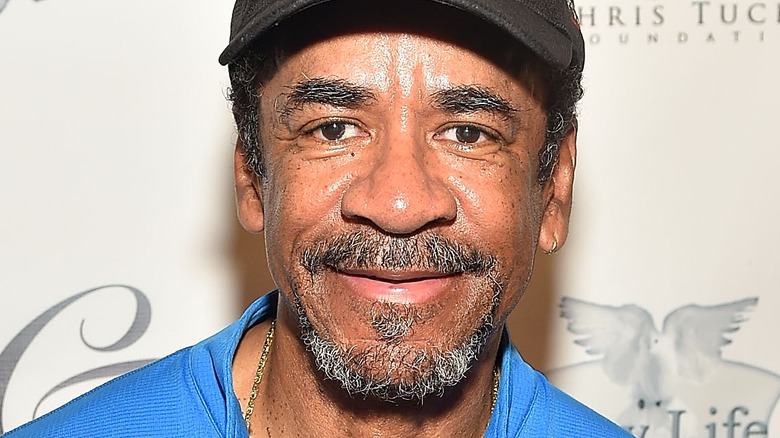 Paras Griffin/Getty Images
On "Sister, Sister," Ray Campbell, played by Tim Reid, was an example of a hardworking dad who wanted the best for his daughter, Tamera, and begrudgingly grew close to the new people in his life. Ray and Tia's adoptive mother, Lisa — played by Jackée Harry — became '90s TV fixtures as loving parents hoping for the best for their daughters while making mistakes along the way.
Longtime fans would love a "Sister, Sister" reboot, which members of the cast teased back in 2018. Tia Mowry-Hardrict posted on Twitter, "Trust, you will hear it from us first if it's a solid go." But in 2020, Mowry-Hardrict told Essence, "We were ready to say, 'Let's do this' ... The actors, the writers, the producers — all of us. But then there were some sort of legal hiccups that put a halt to it."
In his exclusive interview with The List, Tim Reid reflected on his decades-long acting career and how he thinks fondly of his days on "Sister, Sister," leaving fans some hope that an official reboot is still on the horizon.
The stars reunited on a project for Lifetime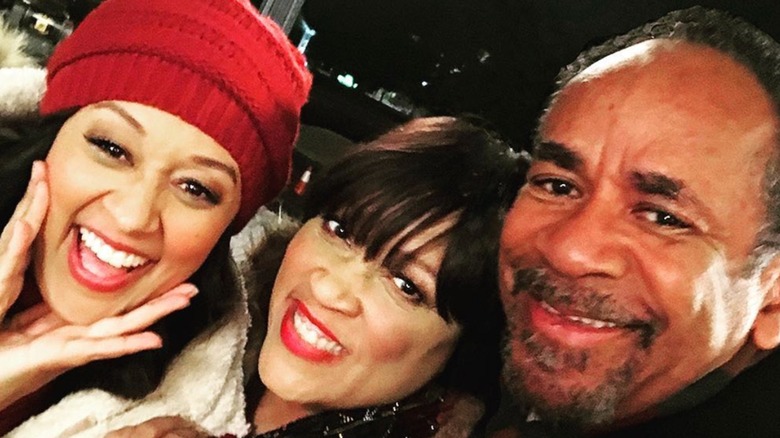 Instagram
In the past few years, Tim Reid has become a staple in Lifetime holiday movies, including 2022's "A New Orleans Noel," playing opposite global superstar Patti LaBelle. "I'm glad to see these movies being made, these Christmas movies every year," he shared. "It gives actors, writers, and [other] people an opportunity to go beyond the standard genre of films."
Reid also collaborated with his former "Sister, Sister," castmates through Lifetime. In 2018, the actor posted a selfie on Instagram with Jackeé Harry and Tia Mowry-Hardick from the set of their Lifetime movie "My Christmas Inn." He captioned the photo, "It only took 18 years, but what great fun to once again work with Jackée and Tia. Missing Tamera."
Tia Mowry-Hardrict also mentioned working with Reid and Harry in an interview with Essence, though it came with little hope for an official "Sister, Sister" reunion. "I finished doing a Lifetime movie, and Jackée Harry and Tim Reid make an appearance and play my parents. So that's kind of the closest you'll see to getting a 'Sister, Sister' reunion." The actress added, "But never say never. But I just want everyone to know that my sister and I tried our hardest." This wasn't the last fans would hear about a reunion, however.
Sister, Sister is reaching a new audience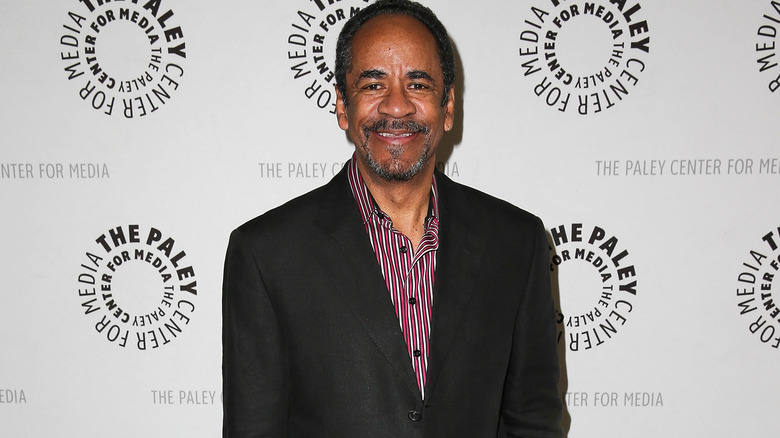 Imeh Akpanudosen/Getty Images
Though Tim Reid was "missing Tamera" while filming a Lifetime movie with his "Sister, Sister" co-stars in 2018, there's still hope of a reboot, according to Tamera Mowry-Houston herself. When she appeared on "The Jennifer Hudson Show" in 2022, Mowry-Houston told the host, "Here's the thing — Tia and I are both just booked, which is a great problem to have ... The other thing is, we have to make sure the idea is amazing because 'Sister, Sister' is iconic!" Still, the actress concluded, "If we have the right idea and Tia and I have the time, absolutely," telling fans, "so pray on it!"
Reid shared that he's stayed connected with his former co-stars beyond their on-screen collaborations. "I keep in touch with the cast as often as I can ... I probably see Jackée [Harry] and Tia [Mowry] more than I do Tamera [Mowry], but I see them," he told the List.
Now that the show is making its rounds on Netflix, Reid explained that a younger generation of fans is meeting Ray Campbell. When asked about Ray's parenting style, Reid told us that Ray "didn't have a clue, but he did his best." Now, a new generation of families will have positive role models through "Sister, Sister" — and if the reboot ever comes to be, audiences will get to see where these beloved characters ended up.

"A New Orleans Noel" is now available to watch on Lifetime.