Jonathan Bennett Pitches A Hallmark Christmas Movie With His Mean Girls Co-Stars — Exclusive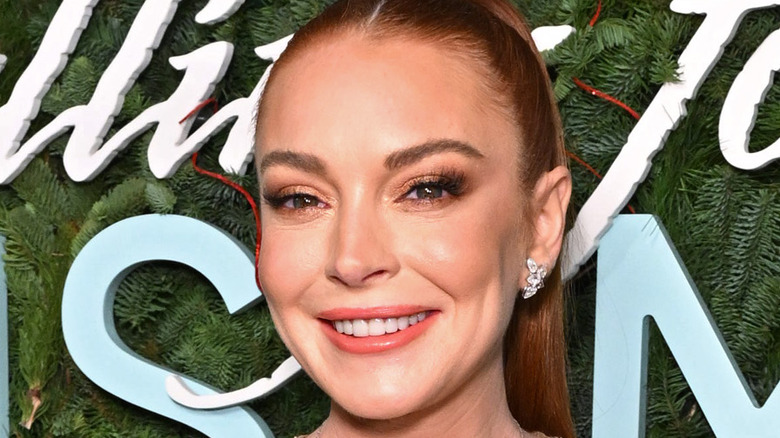 Bryan Bedder/Getty Images
It's been almost two decades since "Mean Girls" first graced the screens of teens everywhere, but fans are still talking about the Plastics' "Jingle Bell Rock" number. Though "Mean Girls" isn't an actual Christmas movie, the holiday vibes are hard to ignore. And as it turns out, the number was just festive enough to give the cast a practice run before their own forays into the Christmas movie market.
"Mean Girls" stars Jonathan Bennett (Aaron Samuels) and Lacey Chabert (Gretchen Wieners) have become Hallmark Christmas movie household names, with Bennett's new movie "The Holiday Sitter" making LGBTQ+ history on the channel. Meanwhile, Lindsay Lohan (Cady Heron) recently made her Christmas movie debut on Netflix with "Falling for Christmas." With so much festive spirit in this cast, it's surprising the trio hasn't come together for a Christmas movie reunion. But that might change if Bennett has anything to say about it.
The List spoke to Bennett during an exclusive interview, where he pitched an epic Hallmark Christmas movie starring Chabert and Lohan — but his suggested love interest isn't who you might think.
Jingle Bell Reunion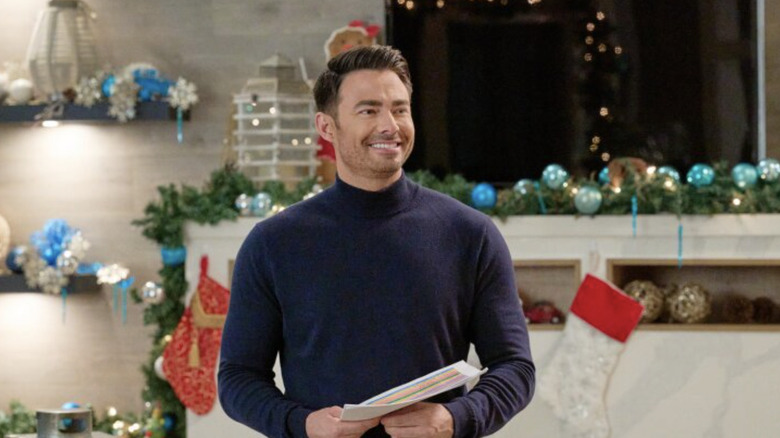 Hallmark
On whether Bennett wants to do a Hallmark Christmas movie with Lohan or any of the other "Mean Girls" cast, he said, "I am 100% down to do a Christmas movie with anyone from 'Mean Girls.' I'm praying and waiting for the day that Lacey Chabert and I get to reunite on camera in a Christmas movie." 
Bennett isn't just hoping it happens, either. He's brought it up to The Powers That Be — so fingers crossed. Bennett said, "I keep putting it out there to the network to find the right project for that, but I would always love to do a movie with Lindsay Lohan. There's never a time I don't want to do a movie with Lindsay Lohan."
Bennett even has a loose idea of the movie's plot starring all three cast members. "What's funny is that I wouldn't want to fall in love [with Lohan's character] because the world's seen us do that. It would be different — maybe we play brother and sister, best friends, something different than us falling in love because they've already watched us [do that]," he pitched. "Maybe I fall in love with Lacey Chabert on camera, because she was a friend on "Mean Girls," and we flip it. I don't know." 
Okay, "Mean Girls" fans. Okay, who wants to start a petition to make this happen? 
"The Holiday Sitter" premieres Sunday, December 11 at 8:00 p.m. ET (7:00 p.m. CT) on Hallmark.