Kirk Franklin's The Night Before Christmas Gives High School Crushes Hope For Reconnecting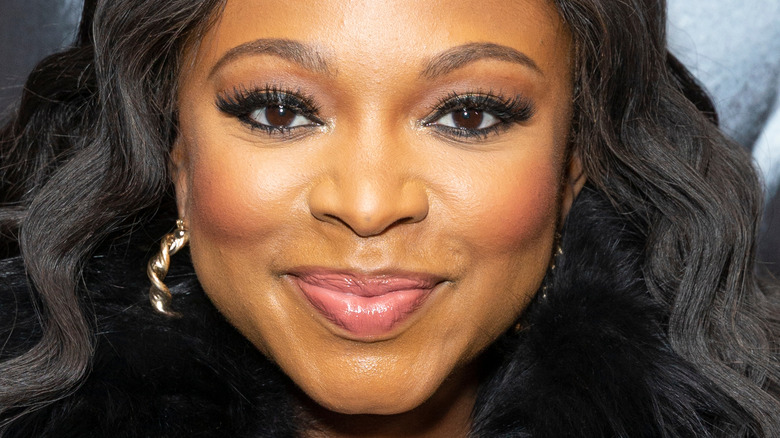 lev radin/Shutterstock
Lifetime and Hallmark have made an entire category of holiday movies that revolve around connecting with a hometown hottie. Many of Hallmark's most popular movies involve women who meet the hunk of their dreams by simply revisiting or visiting a small town. A few others involve someone returning from the big city to their small town and starting to pine over their ex who got away. The Hallmark movie "Heart of the Holidays" and "A Country Christmas Harmony" both deal with reuniting with an ex. A little dose of Christmas magic and love blossoms again.
Only occasionally do holiday TV movies involve someone winning over their high school crush. One of Lifetime's recent holiday movies "Kirk Franklin's The Night Before Christmas" revolves around a pastor finally drawing the attention of his high school crush. The film stars Naturi Naughton, Lorea Turner, and Luke James. "Kirk Franklin's The Night Before Christmas" tackles many subjects, such as repairing a damaged relationship and communities coming together during the holidays.
However, one subject that romantics may enjoy is how it gives hope to those wanting to connect with a high school crush.
Warning spoilers ahead!
It shows how personal growth can lead to a second chance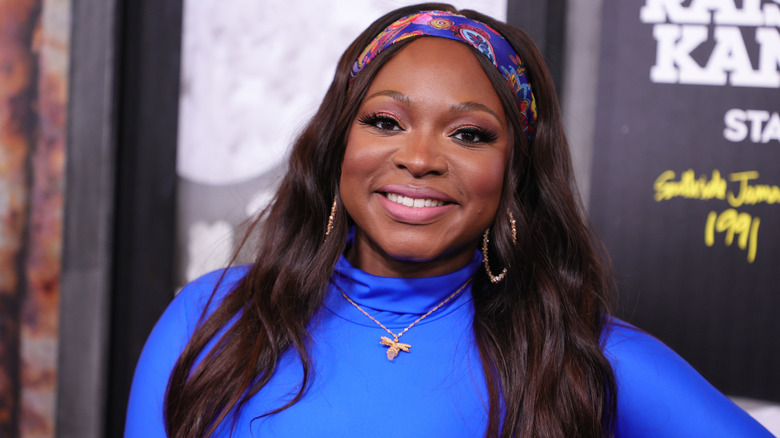 Theo Wargo/Getty Images
In "Kirk Franklin's The Night Before Christmas," Pastor Adam, played by Luke James, and Journee, played by Naturi Naughton, reunite many years after they graduate high school. They barely had contact in high school and definitely haven't stayed in touch.
During their journeys apart, Journee has dealt with having a child, several moves, and the loss of her husband. Adam has become a successful youth pastor. They have both experienced trials and tribulations that have made them more evolved versions of themselves.
The personal growth they experience throughout their lives allow them to move past their high school selves and become fully formed adults. It's a good thing that neither Adam nor Journee have clung to their high school glory days because, according to Tinder Dating and Relationship expert Darcy Sterling, that would be a red flag. Sterling told Cosmopolitan that a person still holding on to their glory days could be a sign that you put them on a pedestal that they didn't actually deserve. High school may have been their peak and they may have not lived up to their potential.
Luckily for Journee and Adam, high school stays in high school. Both are living in the present.
It shows how common bonds can create a deeper connection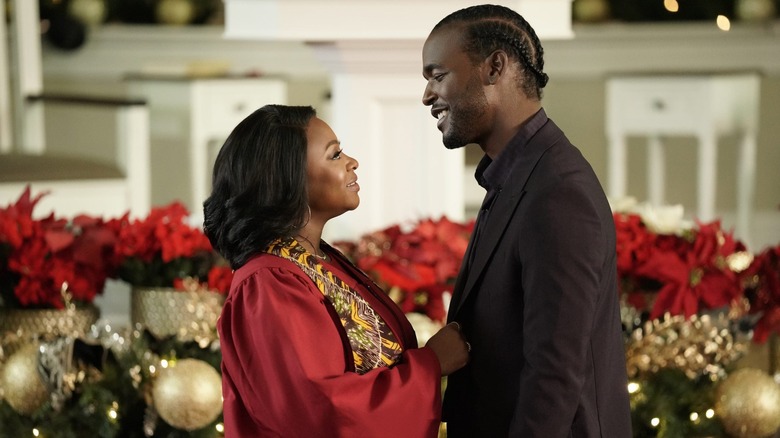 Lifetime Media
One scene in "Kirk Franklin's The Night Before Christmas" involves Journee bringing up one of their teachers from high school. This allows Adam to introduce the fact that they went to the same high school. She then begins to remember him.
This moment allows them to bond over some of their shared high school experiences. They also can reflect on their past and mistakes they made in high school, such as Adam not having the courage to talk to Journee.
Dr. Brian Iacoviello, an assistant professor at Mount Sinai School of Medicine, told Glamour that "the common bonds of earlier experiences can be a fantastic foundation for a relationship. They can help ensure that there is a degree of matching with the dating partner." Because Journee and Adam have a similar upbringing, at least in terms of their teen experiences, they may have some similar values and beliefs. This turns out to be true as church and religion seem to hold a special place in both of their hearts and lives.
Their past experiences also allow them to open the door to more communication and turn their flirtmance into a real romance.
Catch "Kirk Franklin's The Night Before Christmas" on Lifetime on December 10 at 8:00 pm EST.