Crisis Management Expert Gives Meghan And Harry's Netflix Doc Strong Grade - Exclusive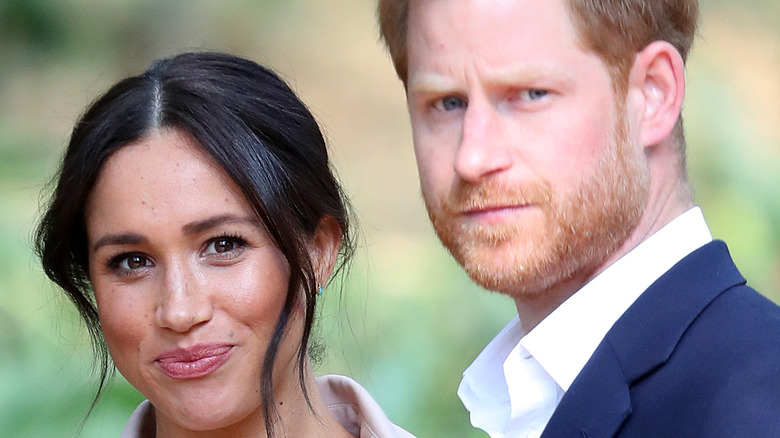 Chris Jackson/Getty Images
It's no secret that the Duke and Duchess of Sussex, Prince Harry, and Meghan Markle, haven't had an easy time in the public eye. When the couple got to share their side of the story through their new Netflix documentary series, "Harry & Meghan," they did not hold back on how the British tabloids impacted their lives (per The Associated Press).
For Harry, it was especially difficult to see Meghan be torn apart in the press, as his mother, Princess Diana, underwent the same treatment. "To see another woman in my life who I loved go through this feeding frenzy — that's hard," Harry shared in an episode of the Neflix series. "It is basically the hunter versus the prey."
Aside from the explosive interview the couple conducted with Oprah Winfrey, where shocking comments of racism and safety concerns were originally issued, this is the first time fans are getting to hear them tell their own story, per CNN.
This could very easily be a public relations disaster for the couple who have already made a few enemies along the way. A crisis management expert exclusively told The List how she would grade the couple's tell-all Netflix series.
Harry and Meghan telling their own story is positive, according to an expert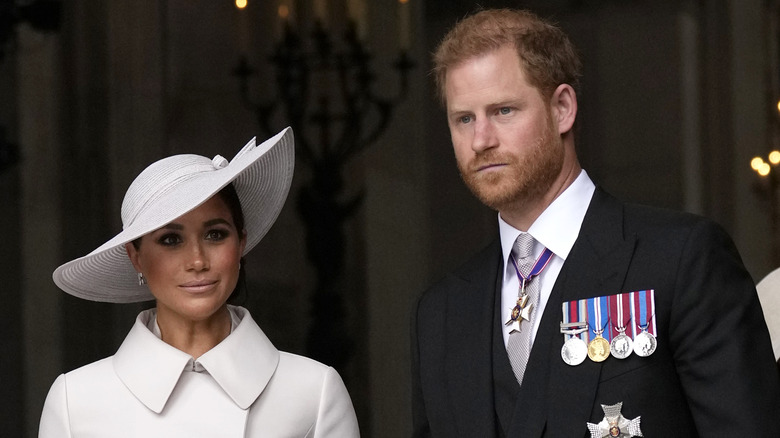 WPA Pool/Getty Images
The List spoke with Eden Gillott of Gillott Communications, a strategic communications consultant with more than a decade of expertise in Crisis & Reputation Management, to find out how she felt the royal couple handled themselves in the Netflix series, "Harry & Meghan."
What Gillott said of the backlash that is sure to arise from the series was: "Backlash is expected during highly visible, high-stakes moves," she said. "To steer the media frenzy in their favor, Harry and Meghan's best move is to deliver the media fresh material to cover," added Gillott. "There will be high viewership from both camps. And while Royal supporters will probably never let slip they agree with any points raised by Harry and Meghan, it doesn't stop their side of the story from getting out there."
Gillott doesn't believe this series would help fix the couple's image following their controversial exit from royal duties in 2020 but she did say, "it's not rehabbing their image as much as reclaiming their story and giving them a voice." In addition to the Oprah Winfrey interview, this docuseries is another step in the much larger, long-term PR campaign to tell their side of the story and build something for themselves. In addition to getting more coverage and control, this docuseries is a PR precursor for Harry's memoir release. She continued, "The lawsuits against British tabloids, while not as glamorous or sexy to the public, are also an integral part of this long-term strategy."
Our expert gives Harry and Meghan a high grade for their new Netflix series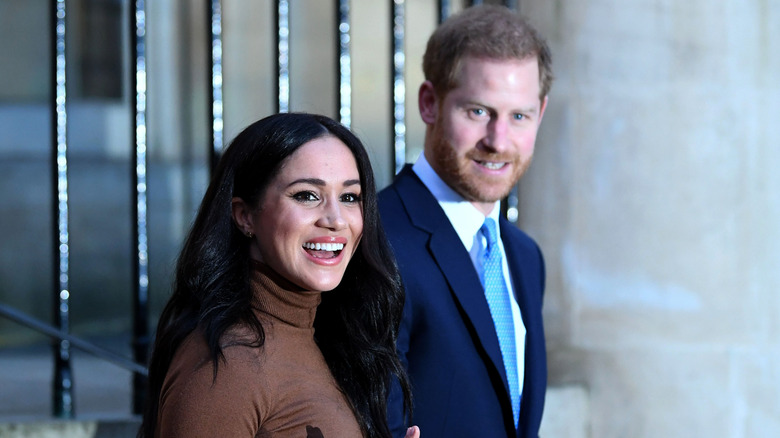 WPA Pool/Getty Images
Eden Gillott of Gillott Communications further explained how the new Netflix series, "Harry & Meghan," will help and possibly hinder the image of Prince Harry and Meghan Markle, the Duke and Duchess of Sussex.
We asked Gillott to grade the way the pair handled themselves throughout the series and the response they've gotten since the premiere. She replied, "Evaluating the success of a project depends on what goal you're measuring it against. From the lens of my profession, Meghan flat-out tells us what every crisis PR expert stresses for their clients: 'When the stakes are this high, doesn't it make more sense to hear our story from us?'" She continued, "Based on that goal, I give them an 'A' — they know if you let someone else tell your side of the story for you, you'll never like how it turns out."
"As someone who's represented royalty, I know firsthand what it means to go up against a family with incredible control and power," when asked if she thought the royal couple handled themselves well throughout the series. "The stakes are incredibly high when you try to beat someone at their own game, and the royal family is the queen of image control." She added, "The spotlight is never easy. Harry and Meghan are now choosing to be active participants instead of being paraded around against their will."