Prince William Is Mourning A Heartbreaking Loss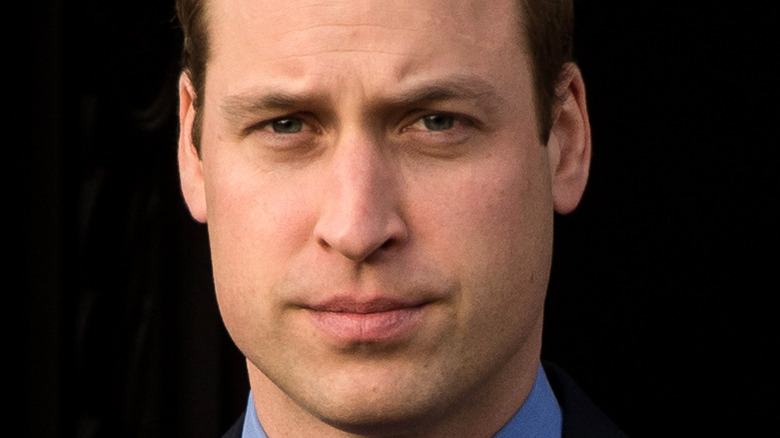 Richard Stonehouse/Getty Images
It's an understatement to say that the Prince and Princess of Wales have had a busy last few months. William and Catherine recently made their first trip back to the United States in over eight years, visiting Boston to host The Earthshot Prize Awards, which he founded. Americans greeted the royal couple with admiration, and it appeared that the Waleses were excited to be back in the country.
However, while the couple's trip to the US was a highlight, the pair has faced some struggles recently, too. When Prince Harry and Meghan Markle, the Duke and Duchess of Sussex, released their new documentary series, "Harry & Meghan" on Netflix, experts believed it took direct shots at William and Kate.
At the same time, William is processing an unexpected tragedy. The royal recently shared that he lost a close friend the same day the docuseries debuted.
Prince William is mourning a friend and fellow activist, Mark Jenkins
As William, Prince of Wales, navigates the drama following the Netflix documentary series starring Prince Harry and Meghan Markle, the Duke of Duchess of Sussex, he's also dealing with the loss of a close friend. Mark Jenkins and his son Peter died in a plane crash in Kenya on Dec. 8, 2022, reports People. William shared a sentimental message on Twitter, which is a rare occurrence.
"Yesterday, I lost a friend, who dedicated his life to protecting wildlife in some of East Africa's most renowned national parks. Mark Jenkins, and his son Peter, were tragically killed when flying over Tsavo National Park while conducting an aerial patrol," William shared. "Tonight, I'm thinking about Mark's wife, family and colleagues who've sadly lost a man we all loved and admired. W"
The cause of the plane crash is unknown, reports the Sheldrick Wildlife Trust, the charitable organization that protects the Kenyan park. The organization expressed its condolences, writing, "Mark Jenkins was a once-in-a-generation conservationist. He devoted his entire life to protecting East Africa's wild spaces — and he showed that same dedication as a father, husband, friend, and leader."
According to The Telegraph, William and Jenkins bonded over their passion for protecting the environment while the prince was in Africa in 2001. Then, in 2014, William teamed up with United for Wildlife to protect animals in Tsavo National Park from poachers.
William's and Jenkins' environmental passions were influenced by their fathers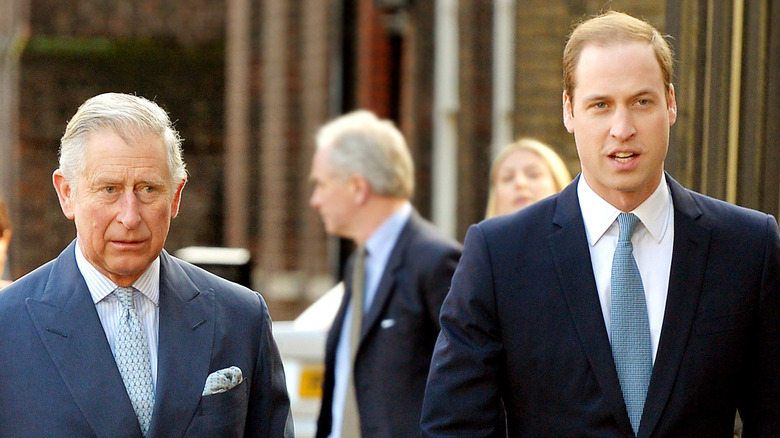 Wpa Pool/Getty Images
Mark Jenkins spent his childhood in Kenya's Meru National Park, where his father worked for the Kenya Wildlife Service, according to the Frankfurt Zoological Society. 
"Conservation was in Mark's blood," the organization observed. "Those of us who worked alongside him remember him for his determination, thoughtfulness, his energy, his mischievous smile, and his deep love of wildlife and wild places." In turn, Jenkins influenced his son Peter, who went on to earn a conservation degree, per Sheldrick Wildlife Trust.
Like the Jenkins family, Prince William's environmentalism was influenced by his father. King Charles III made his first environmental awareness speech in 1970, per the Royal Family's YouTube channel. A proponent of organic farming for over 30 years, the king has influenced the royal family by extending organic practices to its Sandringham Estate.
In addition, National Geographic notes that, in 2009, Charles championed preserving rainforests in Guyana. "I would go so far as to say that [Charles] possibly is the most significant environmental figure in history, considering the breadth and depth that he's gone into over so long," Tony Juniper, chair of Natural England, told BBC Radio 4's "Today," via Independent.
Writing for Newsweek in January 2022, Charles expressed his enthusiasm that William was pursuing environmental causes, especially with "the prestigious Earthshot Prize to incentivise (sic) change and help repair our planet over the next ten years by identifying and investing in the technologies that can make a difference." 
As mentioned, William hosted the 2022 Earthshot Prize Awards on Dec. 2, less than a week before the Jenkins' fatal plane crash.