Days Of Our Lives Tragic Romance: JJ And Paige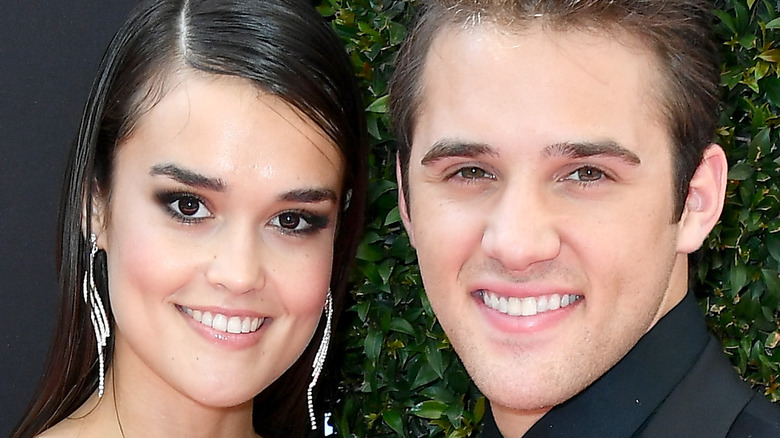 Earl Gibson Iii/Getty Images
"Days of Our Lives" is known for its power couples. The Peacock soap opera has given fans many exciting and beloved pairings over the years, such as Bo and Hope Brady, Steve Johnson and Kayla Brady, Jack Deveraux and Jennifer Horton, Will Horton and Sonny Kiriakis, Ben Weston and Ciara Brady, and John Black and Marlena Evans (via Fame 10). There never seems to be a shortage of romance on the sudser, and viewers love watching the love stories play out on the small screen.
However, some "Days of Our Lives" couples never got to have their happy ending after their romances were cut short by tragedy. Recently, Ava Vitalli was left without her fiance, Jake DiMera, when he was shot and killed during a mugging (via Soaps). Fan-favorite character Abigail Deveraux DiMera was also surprisingly murdered by Clyde Weston and ripped away from the love of her life, Chad DiMera, per Soaps in Depth. Years before, Lexie Carver died in the arms of her longtime love, Abe Carver, after suffering from cancer, per Soap Hub.
However, one of the most heartbreaking endings to a couple came in the relationship of one of Salem's youngest pairs, JJ Deveraux (Casey Moss) and Paige Larson (True O'Brien).
JJ cheated on Paige with her own mother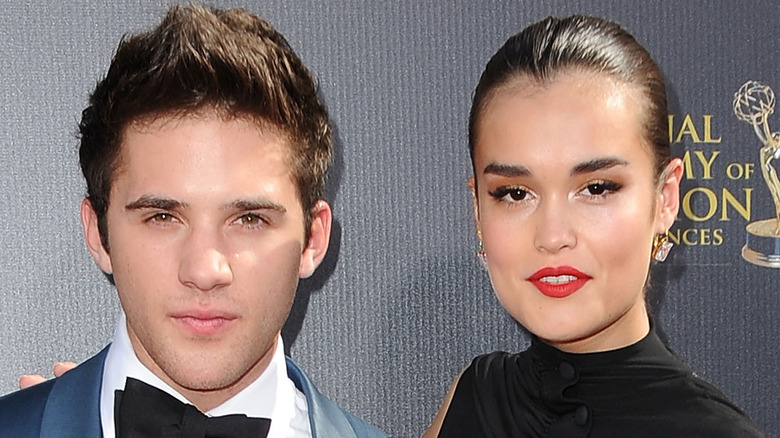 Angela Weiss/Getty Images
"Days of Our Lives" viewers know JJ Deveraux as the son of Jack Deveraux and Jennifer Horton. As a teenager and young adult, JJ found himself getting into trouble, hanging out with a bad crowd, and even doing drugs. When he got into a sticky situation with the law, he was forced to do community service, and that's where he met Paige Larson (via Soap Central). 
Paige was volunteering as a way to give back. She was a sweet, caring young woman who devoted much of her time to schoolwork. JJ and Paige began to grow close, and she saw the good in JJ. They eventually began dating and fell in love. Paige eventually introduced JJ to her mother, Eve Donovan, and the couple was surprised to find out that their mothers had been enemies in the past.
Eve wasn't happy about Paige's relationship with JJ and schemed to break them up. It seemed that her plan was working when Paige told JJ that she wanted to take some time apart. When JJ went to Paige's house to talk to her, he found Eve there alone and drunk. Eve was upset that she was experiencing health issues and might never be able to pursue her singing career again. JJ comforted her, and the two ended up in bed together, per Soaps in Depth. 
The pair began carrying on an affair until Jennifer found them together.
Paige became a victim of the Necktie Killer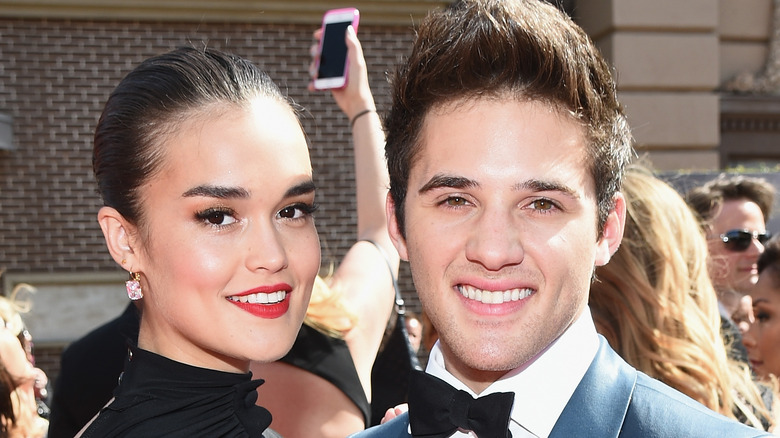 Michael Buckner/Getty Images
When Paige Larson found out that JJ Deveraux had an affair with her mother, Eve Donovan, she was disgusted and devastated, per Soap Central. She vowed never to speak to JJ again and disowned Eve as her mother. 
However, Paige still harbored strong feelings for JJ, and, over time, she decided to give him another chance. The couple was busy mending fences when Paige saw Chad DiMera argue with Serena Mason just before she was murdered. Salem was rocked by the murder mystery, and Paige seemed to know some information regarding the crime (via Soaps in Depth). "Days of Our Lives" fans watched as Paige called JJ and invited him over so that she could tell him something important about the murder.
When JJ arrived at Paige's dorm room, he found a grisly scene. Paige had been strangled to death with a tie and became the second victim of the Necktie Killer, who ended up being Ben Weston (Robert Scott Wilson). JJ was completely heartbroken by Paige's murder, and Eve was devastated. They both felt terrible for betraying Paige in the months before her death, and it took them a long time to move on from the tragedy.
JJ and Paige's relationship was a rollercoaster of emotion that ended in heartbreak and death. Sadly, this young couple never got the chance to make a life for themselves. However, fans remember their short-lived romance fondly.