Days Of Our Lives Surprise Love Stories: Mickey And Bonnie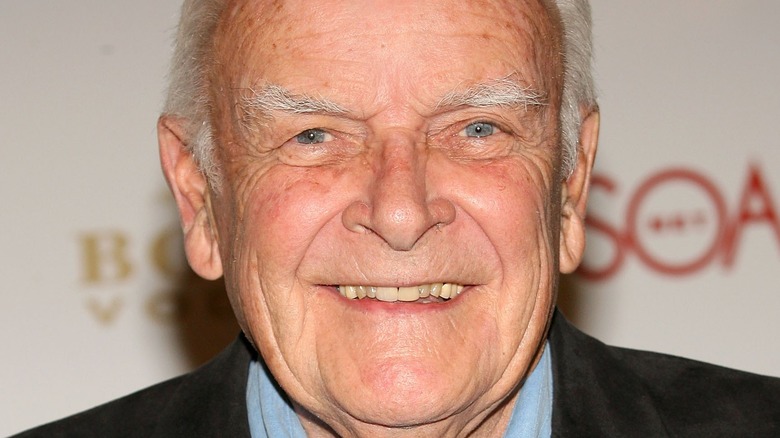 Frederick M. Brown/Getty Images
Longtime "Days of Our Lives" fans could never forget the character of Mickey Horton. Mickey was the son of the show's most beloved couple, Tom and Alice Horton, and a respected lawyer in Salem, per Soaps. Over the years, Mickey had many big storylines, including a messy love triangle with his brother Bill Horton and their mutual love interest Laura Spencer. However, it wasn't until Mickey met Maggie Rogers that he completely fell in love.
Mickey and Maggie met when Mickey showed up at her family's farm looking for work. Maggie, who ran the farm on her own, was in a wheelchair after being injured in a car accident that killed her parents. During Mickey's time at the farm, he and Maggie fell madly in love and began their relationship (via Soap Central). Over the years, the pairing of Mickey and Maggie became one of the fans' favorites on the soap opera, and the duo was named a daytime super couple.
Of course, Maggie and Mickey had to overcome a lot of obstacles in their relationship. Maggie's health issues often took a toll on the couple. In addition, it was revealed that Mickey couldn't conceive a child. This led to the couple adopting and even using artificial insemination to get pregnant with their daughter Sarah Horton. However, one of the pair's biggest hurdles came when Mickey fell in love with Bonnie Lockhart.
Mickey and Bonnie married when Maggie was presumed dead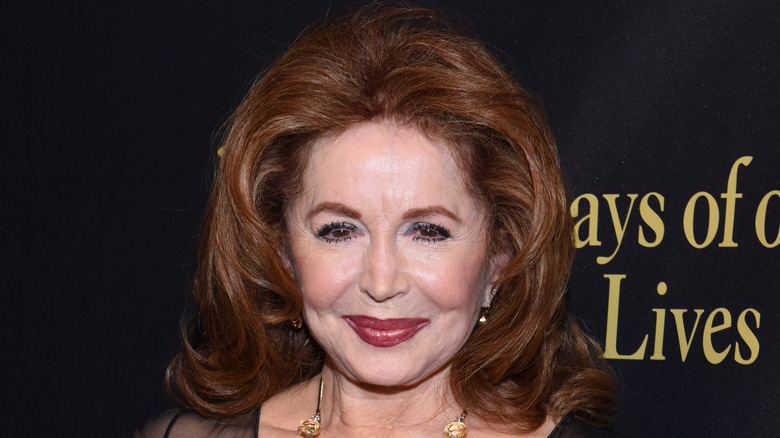 Vivien Killilea/Getty Images
In 2004, "Days of Our Lives" fans were completely shocked when the soap opera offered up a juicy serial killer storyline (via Soaps). During that time, the killer — who was known as the Salem Stalker — appeared to murder several fan-favorite characters. Beloved Salemites such as Abe Carver, Alice Horton, Caroline Brady, Victor Kiriakis, Jack Deveraux, Roman Brady, and Doug Williams were all killed off in the wild and bizarre plotline.
One character who was presumed dead during the Salem Stalker's reign of terror was Maggie Horton. After being attacked in their home, Mickey survived but Maggie was bludgeoned to death with a bottle. Of course, Mickey was devastated by the death of his longtime wife. However, he wasn't alone. The couple's feisty housekeeper, Bonnie Lockhart, warmed up to Mickey while Maggie was gone. Bonnie helped bring Mickey out of his mourning period and also filled his life with color, laughter, and fun, according to Soap Central. However, the couple's marriage was short-lived as all of the Salem Stalker victims were later revealed to be alive and well and living on a DiMera island known as Melaswen.
During her time on the island, Maggie was hopeful that she would reunite with the love of her life. However, she was completely shocked when she returned to Salem to find that he had married Bonnie.
Mickey was forced to choose between Maggie and Bonnie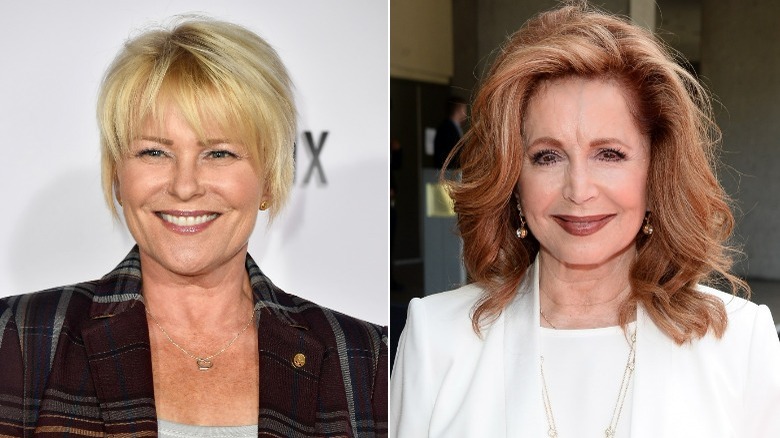 Frazer Harrison/Getty & Matt Winkelmeyer/Getty Images
When "Days of Our Lives" fans realized that the Salem Stalker's victims were still alive and well, the real drama began. Maggie returned home hoping to rush into the arms of Mickey Horton. However, that wasn't the case. Instead, she found out that Mickey had married Bonnie Lockhart and that their marriage was legal due to Maggie being declared dead. Mickey was torn between the two women. While Maggie was the love of his life, he had fallen in love with Bonnie and started a new chapter while she was presumed dead, according to Soap Central. Of course, Maggie and Bonnie had plenty of confrontations during this time. However, after months of going back and forth, Mickey ultimately chose to be with Maggie.
Maggie and Mickey reunited and worked through their issues with Bonnie. The couple stayed together until Mickey's death in 2010. Meanwhile, Bonnie didn't exactly disappear from Salem. She popped up from time to time and left a path of destruction along the way. Eventually, Bonnie returned to Salem in 2020 and fell in love with Justin Kiriakis, per Soaps in Depth. But, Maggie ended up marrying Victor Kiriakis following the death of Mickey (via Soaps). However, she never forgot to keep her longtime love's memory alive.