Who Is Sarah Horton's Real Father On Days Of Our Lives?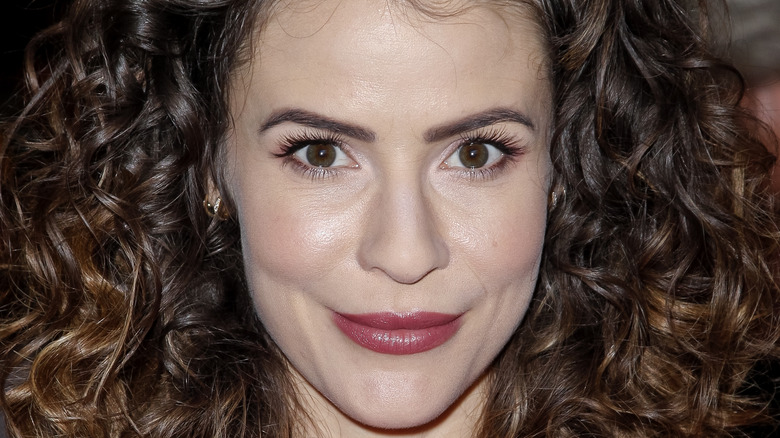 Tibrina Hobson/Getty Images
The character of Sarah Horton has become an important one on "Days of Our Lives" in recent years. Sarah, who is the daughter of beloved Salemite Maggie Horton (Suzanne Rogers), returned to town in 2018 with actress Linsey Godfrey in the role (via Soaps.com). 
At the time, Sarah was happily engaged to Rex Brady (Kyle Lowder). Rex, who is the son of Kate Roberts (Lauren Koslow) and Roman Brady (Josh Taylor), met Sarah while they were studying to become doctors. The pair headed to their hometown together and stunned their families with the news of their engagement (via Monsters and Critics).
However, things quickly went south for the couple after it was revealed that Rex had cheated on Sarah with his former high school girlfriend, Mimi Lockhart (Farah Fath), per Soaps in Depth. Mimi ended up pregnant with Rex's child, which caused Sarah to spiral. 
Later, Rex also admitted to cheating on Sarah with her own sister, Noelle, which sent her over the edge. Sarah went running into the arms of Xander Kiriakis (Paul Telfer), and the two quickly became a fan-favorite couple.
Before returning to Salem in 2018, many "Days of Our Lives" fans had forgotten about Sarah, who had been off the canvas since leaving town in 1991 to move to Nashville. However, Sarah's story is now front and center. For viewers who don't know the character's history, Sarah had a very interesting start in life.
Sarah Horton was conceived through artificial insemination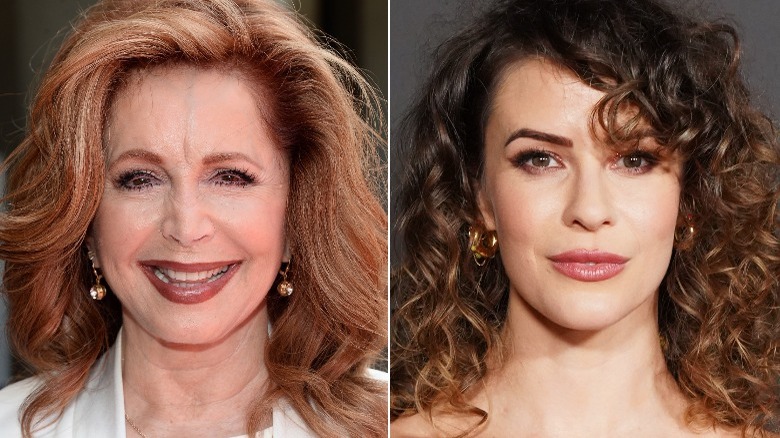 Rachel Luna & Matt Winkelmeyer/Getty
Although Sarah Horton is the daughter of "Days of Our Lives" fan-favorite character Maggie Horton, her biological father isn't Maggie's longtime love, Mickey Horton (John Clarke). According to Soap Central, when she was younger, Maggie decided that she would be a surrogate mother for an anonymous donor. She became pregnant through artificial insemination and was supposed to give the child to the biological father and his wife following birth.
However, Maggie changed her mind and decided to keep the little Sarah for herself. Later, a man named Evan Whyland came forward and claimed that he was Sarah's father. Evan demanded that Maggie hand over custody of Sarah. The two battled over the baby until Evan was killed in a car accident. Sarah was then raised by Maggie and Mickey, whom she considered her father.
In her younger years, Sarah began to notice a disconnect between Maggie and Mickey, who weren't spending much time together. She was later shocked when she found Maggie in bed with Dr. Neil Curtis. Maggie had started an affair with Neil after finding out that he was actually Sarah's biological father (via Soaps.com). 
Neil was the doctor who performed Maggie's insemination and had admitted to using his own sperm specimen instead of Evan's to create the embryo. However, Sarah still considered Mickey to be her father.
Who is Neil Curtis?
Longtime "Days of Our Lives" viewers may remember Sarah Horton's biological father, Dr. Neil Curtis. Neil, who first came to Salem in 1974, was portrayed by actor Joseph Gallison. In addition to his storyline with Maggie Horton's pregnancy, he was also discovered to have a very bad gambling addiction. Neil stayed in Salem for 17 years before his exit from the NBC soap opera in 1991. 
However, the character never got to say a proper goodbye to fans or the rest of Salem — much like what happened to Jed Allan's character, Don Craig. Neil was last seen having a conversation with Victor Kiriakis (John Aniston). When he left the conversation to return to his hospital duties, he was never seen or heard from again — with no explanation of his whereabouts, per Fame 10.
In 2015, Gallison talked about his time on the show and his character's confusing exit. 
"I enjoyed it. I loved it! But I thought it was time to go," the actor told We Love Soaps, adding that he was asked to take a pay cut for his work on the soap. "When I came back from a vacation they had not written me out of the show because they thought I was going to hang around. So my last line was, 'I have patients to see, lots of patients.'"
However, now that Sarah has returned to Salem, bringing Neil back could always be an option.