All The Days Of Our Lives Characters Who Ended Up In Melaswen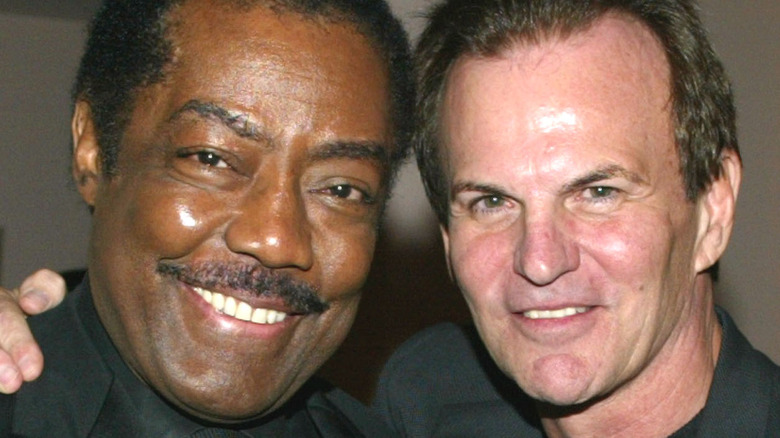 Kevin Winter/Getty Images
"Days of Our Lives" has offered some shocking plot twists over the years. During the soap opera's nearly six-decade run, its given viewers so many memorable moments, and some of those moments have been bizarre, to say the least. Storylines such as Sami Brady disguising herself as a man named Stan and Steve Johnson turning into iconic villain Stefano DiMera have kept fans captivated for years, per Soaps.
Of course, there have been some "Days of Our Lives" plotlines that fans will never forget and they'll be telling their children about for years to come. Things such as Marlena Evans' demonic possession, Carly Manning being buried alive, the Gemini Twins, and John Black and Hope Brady's multiple brainwashing will live on in Salem history forever (via Fame 10).
Recent shocking moments from the Peacock sudser have included the show's one-year time jump that coincided with Jennifer Horton's year-long coma (via Nine), and of course, serial killers such as The Necktie Killer and The Salem Stalker, who sent the fictional midwestern town into a panic as the body count continued to mount, per Collider. However, the Salem Stalker storyline was iconic in its own way as it shocked viewers in a way that no other plot had done before.
The Salem Stalker storyline ended in a shocking twist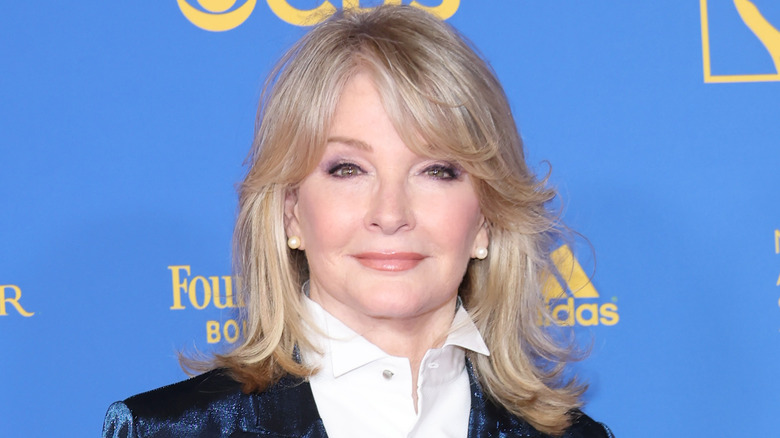 Amy Sussman/Getty Images
In 2003, "Days of Our Lives" kicked off a spooky serial killer storyline that had fans on the edge of their seats for months (via Entertainment Weekly). Viewers were stunned as a masked murderer wearing all-black and gloves began to terrorize the town and kill off some of the most beloved characters on the soap opera. Of course, the nature of the murders was especially brutal, as one character was bludgeoned with a bottle of alcohol, another shot, and one choked on her famous doughnuts. Perhaps the most shocking of all the murders is when one young Salemite was killed and stuffed into a turkey pinata that was busted open in the middle of the town on Thanksgiving Day.
The ominous and creepy killer was dubbed The Salem Stalker, and everyone in Salem, as well as the viewers at home, were desperate to figure out who could be behind the mask. In the end, it was revealed that Marlena Evans (Deidre Hall) was the serial killer creating chaos in Salem. However, there was a twist. Her victims weren't actually dead at all. Instead, the DiMera family had made Marlena believe she was the killer and then sent all of her so-called victims to live on a remote island that was called Melaswen, or New Salem spelled backward, per Soaps.
So, which beloved characters were "killed off" and sent to Melaswen Island during the Salem Stalker storyline? Let's break it down.
Some beloved characters ended up on Melaswen Island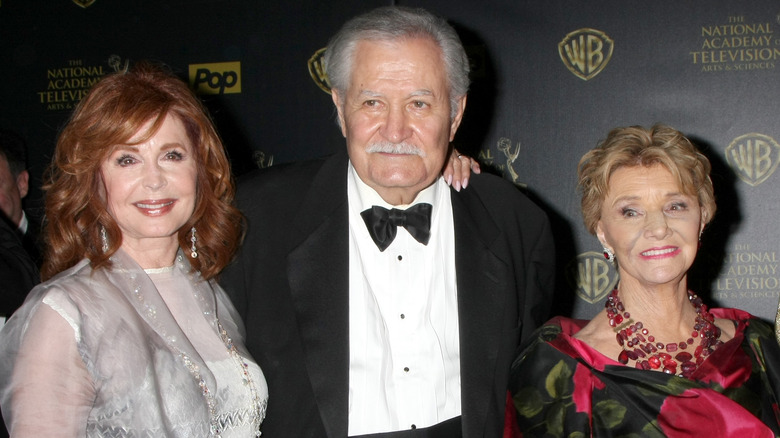 Kathy Hutchins/Shutterstock
After Marlena Evans was revealed to be the Salem Stalker, everything began to unravel. Marlena was shot and presumed dead after a standoff with the police, and when she woke up she found herself on Melaswen Island with the rest of her "victims," per Soaps in Depth. During her reign as the Salem Stalker, Marlena was believed to have killed characters such as Abe Carver (James Reynolds), Maggie Horton (Suzanne Rogers), Cassie Brady (Alexis Thorpe), and Alice Horton (Francis Reid), per Entertainment Weekly. She was also thought to slay the likes of Roman Brady (Josh Taylor), Caroline Brady (Peggy McCay), Victor Kiriakis (John Aniston), Jack Deveraux (Matthew Ashford), Tony DiMera (Thaao Penghlis), and Doug Williams (Bill Hayes), per Soaps. This made Marlena's fictitious body count 10 victims, per Collider.
It turned out that the DiMera family was behind the entire Salem Stalker plot, and eventually all of the presumed dead characters were rescued and returned home. However, some of their lives had changed drastically. For example, Maggie's husband Mickey Horton has remarried Bonnie Lockhart in her absence (via Soaps). Meanwhile, Marlena's husband, John Black (Drake Hogestyn), had fallen in love with Roman's wife Kate Roberts (Lauren Koslow) during their time on Melaswen (via Fame 10).