How Much Money Do Paralegals Make?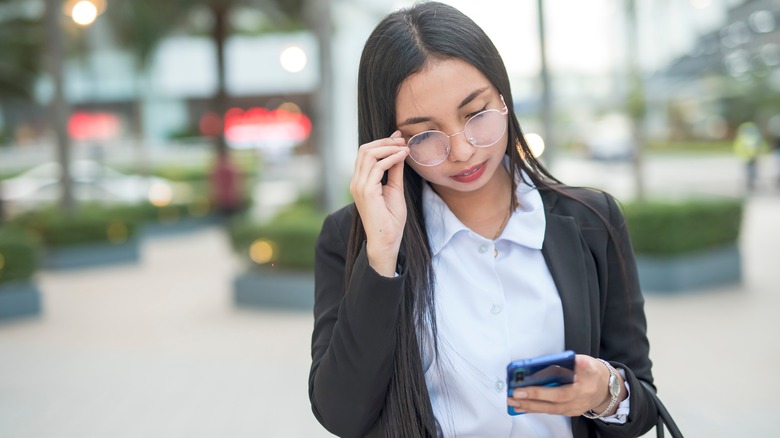 MDV Edwards/Shutterstock
If you're looking to make a career change and want to pursue law but don't have the wherewithal, time, or finances to go through law school, there are many other careers that allow you to dive into the legal world without passing the bar. According to Purdue Global University, you can choose to become a legal assistant, a title examiner, a compliance specialist, or a paralegal. The latter is one of the most popular options.
A paralegal works to directly assist an attorney or attorneys, giving them a front-row seat to almost every aspect of law. In fact, according to U.S. News & World Report, paralegals are able to choose their law path, similar to lawyers, and specialize in things that interest them. 
This close connection to law, without the burden of a law degree, has made the paralegal career highly sought after. Before the year 2030, it is projected that the demand for paralegals will rise, and over 40,000 new jobs will open up nationwide. 
If becoming a paralegal interests you, here's what you can expect to make.
Paralegals make a decent salary, depending on where they work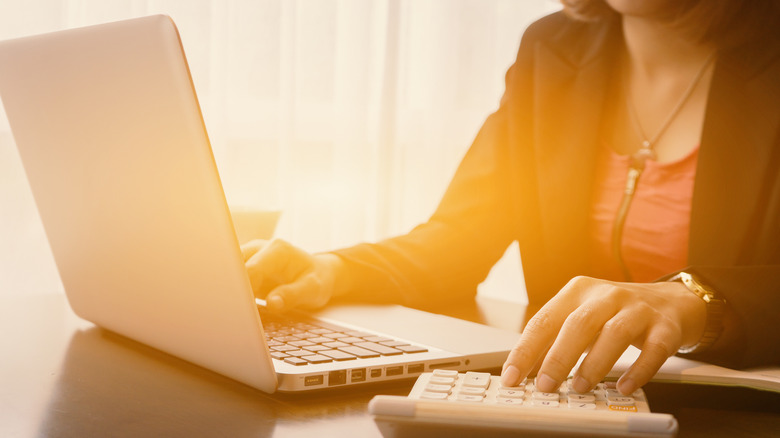 Asawin_klabma/Getty Images
Even though paralegals work very closely with attorneys and must know all the aspects of law, they do not make the same salary. Still, working as a paralegal provides a good income. According to the U.S. Bureau of Labor Statistics, the average salary for a paralegal as of 2021 was $56,230, a slight increase from just over $50,000 in 2018. Some paralegals, though, can make upward of $80,000 or more, depending on where they work, including for the federal government.
The average paralegal works a full 40-hour work week, and their salary reflects that. Part-time paralegals and those who work in more rural areas can expect to make a lower yearly amount. According to LiveAbout, if you're just starting out as a paralegal and don't work in a big city, you may only be making about $25,000. But, with so much room for growth, pursuing a paralegal career can still be a great move.
What to expect from becoming a paralegal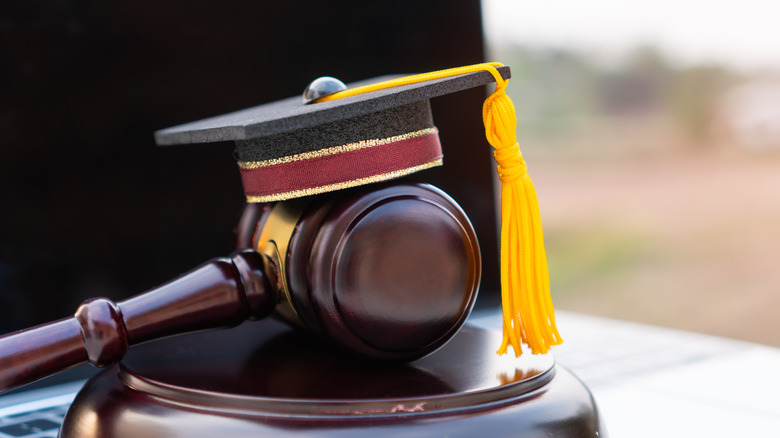 smolaw/Shutterstock
Paralegals work hard — and for good reason. Beyond the attorney, the paralegal is often the second line of defense in a case. And, even though they may not be standing up in court, they still need to know the ins and outs of the law and the case at hand. 
According to Criminal Justice Degree Schools, the daily tasks of a paralegal can include researching, preparing civil documents, collecting documents to help support the case, communicating with the client and keeping them up to date, drafting motions, and sometimes even attending court to assist the attorney during trial.
And, while their list of responsibilities is vast, becoming a paralegal doesn't often require much. In fact, according to LiveAbout, many paralegals do not have any formal training and just learn as they go. Those who do go to school to become a paralegal often attend for about two years, receiving an associate's degree before diving into work. Some paralegals opt to get certified as well. This is not a necessity but may help you stand out among other candidates when job hunting. 
If you love the law and learning on the job rather than in a classroom, you should probably consider pursuing a career as a paralegal.