Why Victoria Konefal Keeps Popping In And Out Of Days Of Our Lives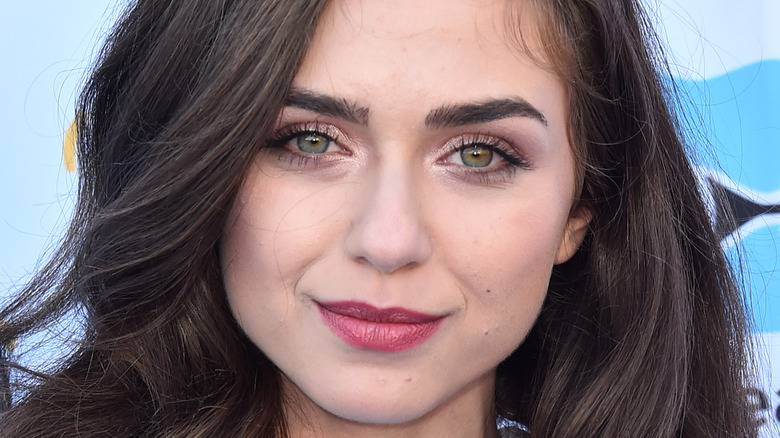 Alberto E. Rodriguez/Getty Images
"Days of Our Lives" viewers have fallen in love with the character of Ciara Brady over the years. Ciara is a legacy character who was born to iconic super couple Bo and Hope Brady and has grown up before fans' eyes. After being aged into a young adult, actress Victoria Konefal took over the role (via Soap Central). However, it wasn't until after the Peacock soap opera paired the character with Ben Weston (Robert Scott Wilson) that fans really became invested in Ciara's life. Ben and Ciara quickly became one of the hottest couples on the sudser, and viewers tuned in to see the duo that they lovingly dubbed "Cin," per Paper Magazine.
It finally looked like Ben and Ciara would get their happy ending when they decided to get married. However, in true Salem fashion, tragedy struck, and Ciara was kidnapped. The character was presumed dead and off the canvas for quite some time before returning to action. Fans weren't happy about Ciara's absence but did enjoy watching Ben continue to be hopeful that his wife was still alive and well. Eventually, Ciara was found alive, and she was reunited with the love of her life, much to the enjoyment of fans (via Soaps in Depth).
Sadly, Ciara's time in Salem was limited.
Konefal wanted to explore other opportunities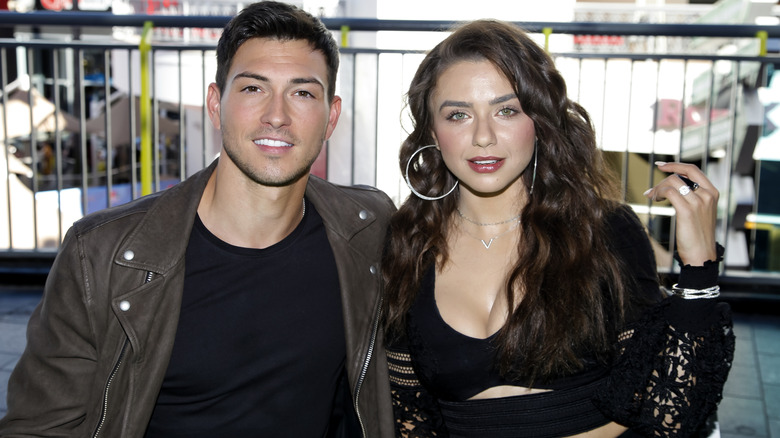 Tibrina Hobson/Getty Images
In 2020, it was revealed that Victoria Konefal had left "Days of Our Lives" in order to pursue other acting opportunities. The actress left the sudser just before the COVID-19 pandemic, and after the virus stalled her other projects, she returned to Salem. The soap opera reportedly asked Konefal to return to the show on contract. However, the actress refused the offer, settling instead for a 16-week run. "They asked to have me back as a contract player, and I was like, 'Well, this is kind of tricky. I know I've been away for ten months, but I haven't had a chance to dip my toe [in other projects due to the pandemic]," Konefal said at the time (via Soap Central). "So, I agreed to a 16-week contract, and after that, they wanted me back for another year."
Konefal admitted that she didn't want to return to the soap for another year. "I did quit for a reason," she confessed. "My artistic integrity was no longer being fulfilled. I needed a change, a switch-up." The actress was then given a recurring role on the show as her storyline with Ben Weston continued.
After moving to recurring status, Konefal's character was at the center of a big story, which had her and Ben expecting their first baby together, per Soaps.
Konefal is set to return to Salem in 2023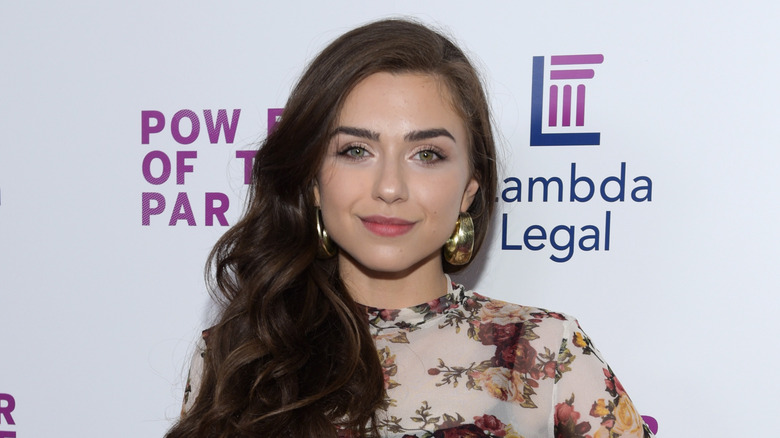 Tara Ziemba/Getty Images
Shortly after the birth of their son, Bo Brady Weston, Ciara Brady and Ben Weston opted to leave Salem. "Days of Our Lives" fans were unhappy about the news of the couple's departure, but they did get to see them set sail to travel the world as Bo and Hope did before them (via Michael Fairman TV). The couple boarded their family's boat and took off. They made a quick stop in Montreal to see Ciara's mother, Hope Brady, which was depicted on the sudser's spin-off series "Beyond Salem," per Soaps. 
Robert Scott Wilson later returned to "Days of Our Lives" as a different character, Alexander Kiriakis. And months later, it was revealed that Konefal would reprise the role of Ciara in 2023 for a storyline that will also include her on-screen parents, Bo and Hope, per Soap Opera Network. The storyline will likely be huge for the sudser, as actors Kristian Alfonso and Peter Reckell will be back as the iconic couple.
There is no word on how long Konefal will stay during her latest "Days of Our Lives" stint or if Wilson will reprise the role of Ben Weston alongside her. However, fans are excited about what's to come when the actress returns to Salem.