Queen Camilla Discloses Her Surprising Frugal Habit At Charity Event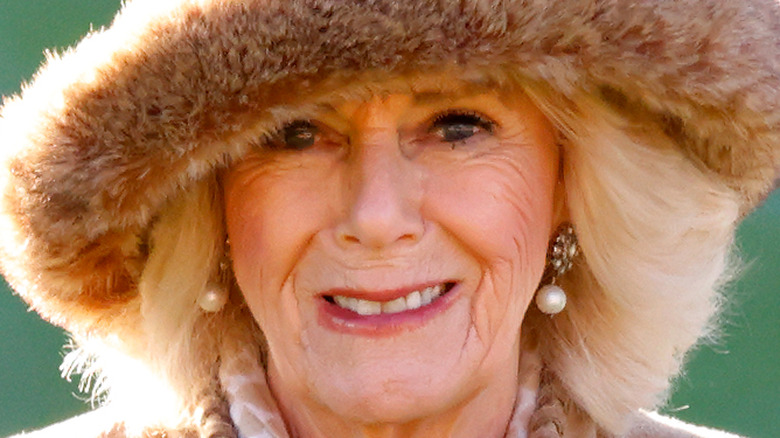 Max Mumby/indigo/Getty Images
Queen Camilla has a packed agenda for the holidays. Two weeks ago, the queen consort hosted a reception at Buckingham Palace where she spoke up about violence against women (via USA Today). Queen Camilla also joined King Charles II in his first diplomatic reception, where she made a stunning appearance wearing her husband's Saudi Arabian embroidered coat, per Hello! magazine. Later, the royal couple revealed their first Christmas card in their new roles featuring a photo of them at the Braemar Royal Highland Gathering (via BBC).
As part of her busy schedule, Queen Camilla visited the Emmaus Community at Bobby Vincent House in West Norwood, London. According to the organization's website, Emmaus is a charity committed to ending homelessness through its residential communities and work training programs. An Instagram post about the visit explained that Camilla Parker Bowles has a long-standing relationship with the nonprofit and has visited more than a dozen of its sites throughout the years. As part of the visit, the queen consort toured Emmaus' secondhand shop and made a revelation many weren't expecting.
Queen Camilla reveals her fondness for thrifting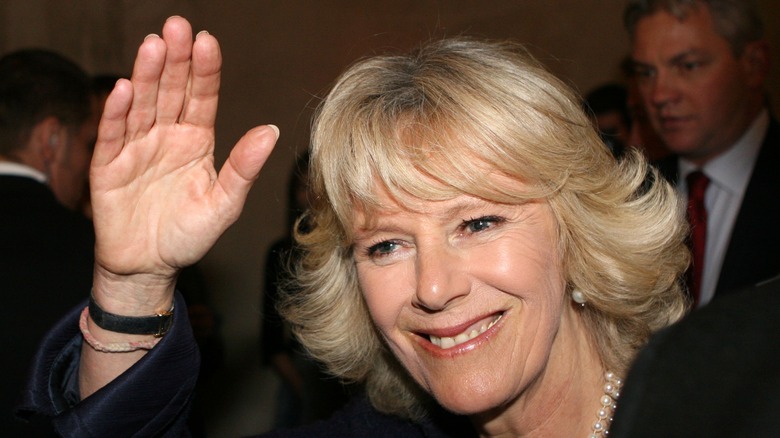 Marcin Kadziolka/Shutterstock
Queen Camilla has a strong call to service as she is a patron or president for over 90 charities. One of those organizations is Emmaus U.K., which she has been patron of since 2006, according to her official royal website. "Every time I come and visit one, I always come away with the same impression that, you know, you have this wonderful feeling of community and people looking after one another — and that's what Emmaus communities are all about," the queen consort said during her most recent Emmaus community visit, per The Independent.
The queen consort also had the chance to talk with the charity's head of business, Rachel Burton, to whom she revealed a surprising fact about herself. "I know, with all these shops, they never give me enough time to look around. All the furniture is so useful. I've picked up some nice pieces," Queen Camilla said, per The Independent. Apparently, just like many of us, Queen Camilla is a fan of thrift shopping.