Prince Harry Makes Startling Confession About Who He Thinks Caused Meghan Markle's Miscarriage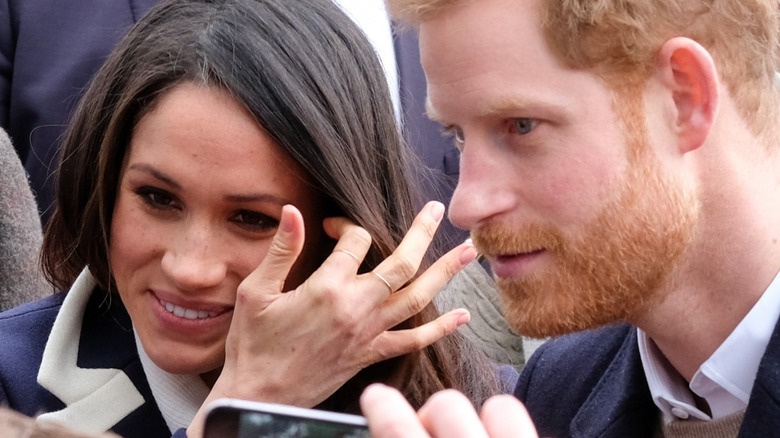 MattKeeble.com/Shutterstock
In "Harry & Meghan," the Netflix docuseries produced by the Duke and Duchess of Sussex about their lives following their departure from royal life, the pair share intimate details about challenges they have faced together. One of the most consuming aspects of the couple's lives, as the show depicts, is their treatment by the U.K. tabloid press. 
Prince Harry is certainly privy to the way the press works. In the series, he explains the cynical way British tabloids work in the royal family's favor and reveals that he gave Meghan Markle a stern warning about the paparazzi early in their relationship. However, when a handwritten letter from Meghan Markle to her estranged father was published in the Daily Mail, Markle sued the publication for copyright infringement and won, BBC News reports. Prince Harry also sued the Daily Mail for libel in February 2022, and a court ruled this summer that there are grounds for the trial to proceed, per Variety. Prince Harry later initiated a separate legal action against the paper in October 2022.
Despite the small wins along the way, "Harry & Meghan" has revealed the psychical and emotional costs of the couple's treatment by the tabloids and ensuing legal battles.
Prince Harry blames the British press for miscarriage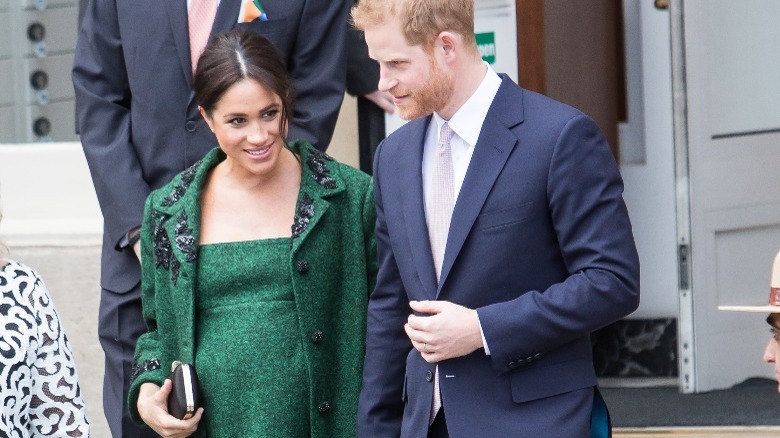 Mr Pics/Shutterstock
In Episode 6 of "Harry &  Meghan," Meghan Markle opened up about a heartbreaking event: The same week she and Prince Harry moved into their home in Santa Barbara, Markle had a miscarriage.
Her longtime friend and "Suits" costar, Abigail Spencer, said that when she went to visit Markle at their California home, Markle was holding Archie when she fell to the ground in pain. "The first morning that we woke up in our new home is when I miscarried," Markle said. She said she had not been sleeping.
"I believe my wife suffered a miscarriage because of what The Mail did," Prince Harry said. "I watched the whole thing." He continues: "Now, do we absolutely know that the miscarriage was caused by that? Of course we don't. But bear in mind the stress that caused the lack of sleep, and the timing of the pregnancy, how many weeks in she was. I can say from what I saw, that miscarriage was created by what they did to her."
Several months later, Markle opened up about her miscarriage in an op-ed written for The New York Times. "Sitting in a hospital bed, watching my husband's heart break as he tried to hold the shattered pieces of mine, I realized that the only way to begin to heal is to first ask, 'Are you OK?'" she wrote. It was no doubt another difficult time in the couple's relationship, but one they managed to get through together.