What Meghan Markle Really Thinks About King Charles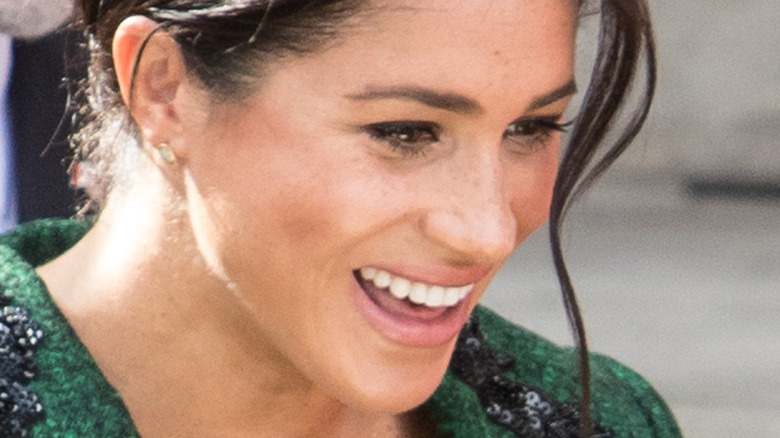 Mr Pics/Shutterstock
It's been a rough couple of years for Prince Harry and the royal family. The duke's exodus from the U.K. and as a working senior member, along with the infamous interview with Oprah, the new Netflix docu-series "Harry & Meghan," and the Duke's memoir, "Spare," set to come out in January 2023 has proved to be a little too much for the King.
A royal insider spoke to Us Weekly and thinks the King is not taking the docu-series lightly, "He's more worried about it than anyone."
Though Prince Harry and Meghan Markle may seem to be at war with much of the royal family and King Charles III in particular, at the moment, it wasn't always this contentious between them.
In fact, things seemed relatively calm back when the Duke and Duchess were still senior working royals of the firm and the couple embarked on successful royal tours (via Newsweek).
What Meghan Markle thought of King Charles III walking her down the aisle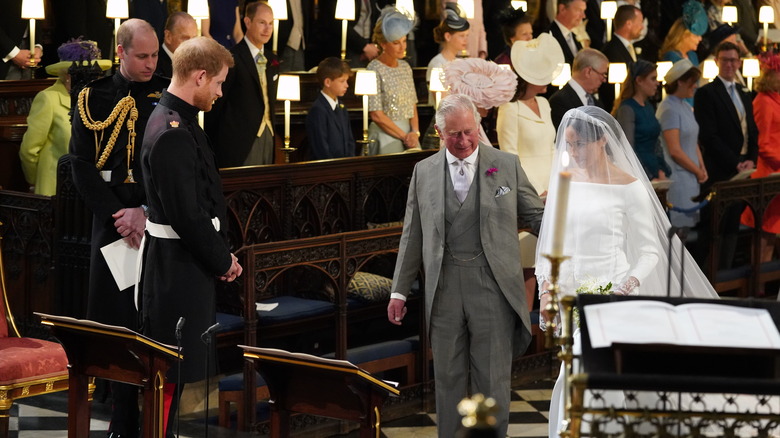 Wpa Pool/Getty Images
King Charles III played an important part in the couple's wedding back in 2018. After Meghan Markle's father suffered a heart attack, the King accompanied Markle down the final steps of the aisle at St. George's Chapel at Windsor Castle. According to ET Online, it was Prince Harry who asked his father: "I asked him to and I think he knew it was coming, and he immediately said, 'Yes, of course, I'll do whatever Meghan needs and I'm here to support you.'"
Markle shared her own account in the docu-series, and said she found Charles "very charming" (via Daily Mail).
"Harry's dad is very charming and I said to him like, 'I've lost my dad in this,' so him as my father-in-law was really important to me," said the Duchess. "So I asked him to walk me down the aisle and he said yes."
There still has been no public acknowledgment from the King regarding the docu-series.