Royal Expert Slams Prince Harry's Accusation He Was Stopped From Seeing The Queen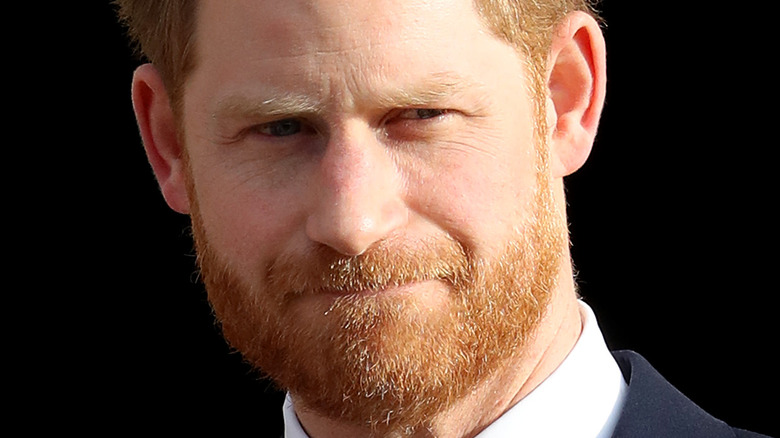 Chris Jackson/Getty Images
Fans and critics alike have been anxiously awaiting the second half of "Harry & Meghan" to hit Netflix. The documentary series about the Duke and Duchess of Sussex, Prince Harry, and Meghan Markle, has been met with mixed reviews (via The Guardian).
Part two of the series picks up on the couple's wedding day. They talked about King Charles III walking Meghan down the aisle following the messy ordeal with her own father, Thomas Markle, who did not attend the wedding.
The newest episodes also touched further on the couple's choice to step away from their royal duties, CNN reports. Harry touched on the drama between himself and his brother, William, Prince of Wales. More was unearthed about the inner workings of the royal relationships.
Most notably, the couple brought up Queen Elizabeth II, and how the relationship between Harry and his grandmother changed over this time. One royal expert had a lot to say about this specific part of the documentary series. 
This royal expert did not hold back on her feelings about the latest episodes of Harry & Meghan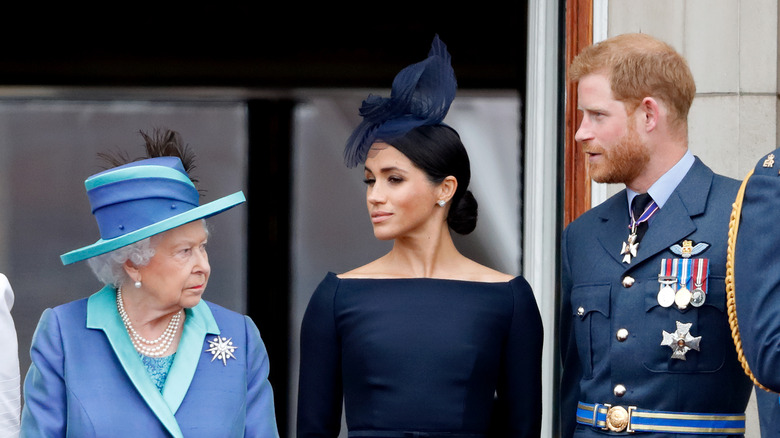 Max Mumby/indigo/Getty Images
Netflix has released the final chapter of the Duke and Duchess of Sussex, Prince Harry and Meghan Markle's, documentary series, "Harry & Meghan." During these episodes, the royal couple opened up about Queen Elizabeth II.
Meghan shared that she had special outings with the queen and viewed her as a grandmother figure as she had recently lost her own grandmother. However, Prince Harry shared a story about how he felt he was cut off from his grandmother, and one royal expert was far from happy with these statements.
Harry voiced the feelings he had about being kept from seeing his grandmother, Queen Elizabeth. On the latest episode of the Daily Mail's "Palace Confidential," Kate Mansey, Daily Mail's weekend assistant editor, didn't hold back with her thoughts.
"The idea that somehow she wasn't truly monarch or in control of her own faculties, it's just not true," Mansey said. "But frankly, the claims that the queen was some sort of puppet who was being manipulated by men in grey suits as part of an awful, kind of sinister organization or institution are just frankly ludicrous."
She continued, "If the queen wanted to see Prince Harry, the queen would have seen Prince Harry ... The queen was very much aware of what she was doing and I think, quite wisely, decided it wasn't the best thing to meet with them." 
The Duke of Sussex claimed the queen suddenly stopped seeing him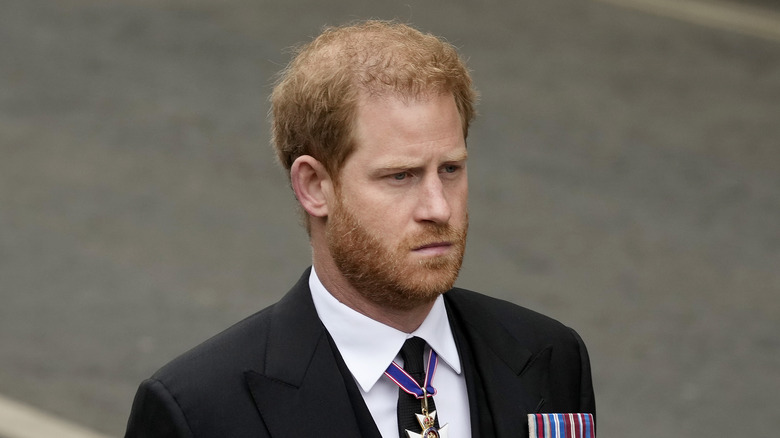 Christopher Furlong/Getty Images
In the fifth episode of "Harry & Meghan," among several other major revelations, Prince Harry shared the telltale sign his exit from royal life was leaked by someone close to him. According to the Duke of Sussex, details from a private email he'd sent to his father somehow made their way to the British tabloids. As a result, the Sussexes were forced to release a public statement about defecting much sooner than anticipated. 
The couple was making their way back from Canada at the time, and Harry was planning to see the queen when they returned, recalling, "I told her that we're coming back on the sixth. And I would love to come and see you." Her Majesty confirmed that she had nothing on the docket for the coming week, and was happy to have him and Meghan Markle over. However, the palace subsequently informed him she was no longer available. 
"I rang her and said, 'I'm now told me that you're busy,'" the duke shared. His grandmother responded: "'Yes, I didn't know that I was busy, I've been told that I'm busy. I've actually been told I'm busy all week.'" It's clearly a touchy subject, considering Harry was forced to clarify, to Oprah Winfrey, that he didn't "blindside" the queen about Megxit, as it was extensively reported in the press. "I have too much respect for her," the prince clarified simply (via People).