The Bold And The Beautiful's Spectra Family Tree Explained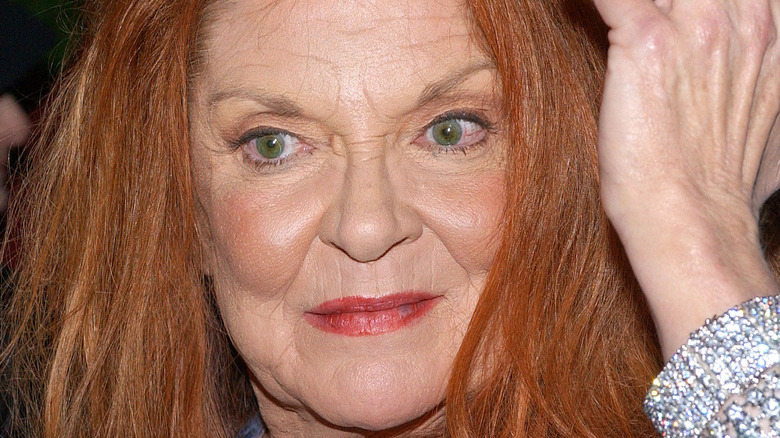 Vince Bucci/Getty Images
When "The Bold and the Beautiful" premiered in 1987, the Forrester family and their company, Forrester Creations, ruled the runways, with Eric Forrester (John McCook) and his wife, Stephanie Forrester (Susan Flannery), at the helm, per CBS. 
When the feisty Sally Spectra (Darlene Conley) came on the scene, she was completely comfortable stealing the Forresters' designs to further her own company, Spectra Fashions. Along with her daughter Macy Alexander (Bobbie Eakes), they disrupted the LA fashion industry. Constant clashing with the Forresters caused Sally and Stephanie to become rivals, entering into a decades-long feud (via Showbiz CheatSheet). 
According to Soap Central, in addition to stealing Forresters' designs, Sally was not above lying and blackmailing to achieve her goals. The Forrester and Spectra rivalry got so personal that, when Stephanie told the newspapers that she didn't think Spectra Fashions was any kind of competition, she and Sally got into a major argument — and Sally ended up in Stephanie's pool. 
The Spectras and Forresters continued to clash over the years, usually with their conflicts being settled on fashion runways, such as their famous competition in Monaco, per Soaps.
In an effort to infuse new blood into the show, per Soaps in Depth, "B&B" producers expanded the Spectra family.
Sally Spectra was married twice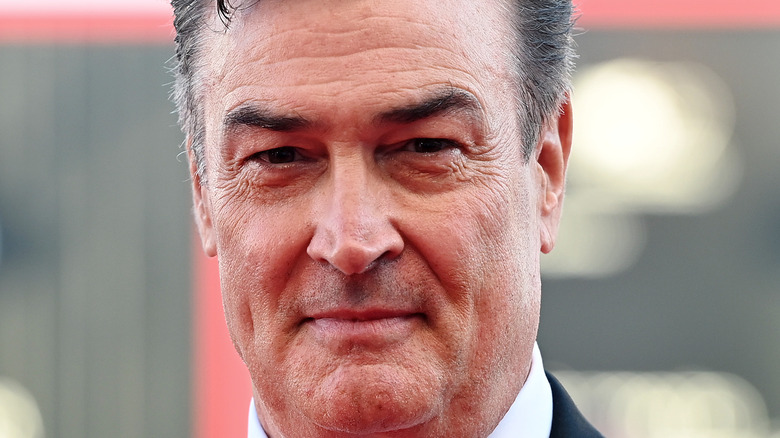 Kate Green/Getty Images
Prior to appearing on "The Bold and the Beautiful," Sally Spectra was married to Adam Alexander (Michael Swan) until their divorce in 1974. Adam was Macy Alexander's father, and, because he and Sally were struggling financially, he ended up getting arrested for money laundering. He left town to keep his family safe and lived under the name Myles Fairchild. 
Adam remarried and had another daughter, Kimberly Fairchild (Ashley Lyn Cafagna). Although he was in and out of town to avoid the loan sharks that were after him, Adam continued to get involved in his children's lives. At one point, he hid Macy in Europe after what appeared to be a fatal car accident (per Soap Central). Sally was shocked when she realized Macy escaped death, but Macy was later killed when a chandelier fell on her.
After her marriage to Adam, Sally moved on. Owing $100,000 in child support, Forrester Creations' employee Clarke Garrison (Daniel McVicar) told Sally that, if she loaned him the money, he would steal designs from Forrester. He pretended his own designs were stolen from Forrester Creations, and they became a huge hit. 
Clarke reluctantly married Sally when she offered half of Spectra Fashions to do so. The two had a child, Clarke Jr. (Mick Cain), aka C.J. When Sally realized Clarke had an affair with Kristen Forrester (then Terri Ann Linn), she divorced him (via Soaps in Depth).
The Spectra clan grew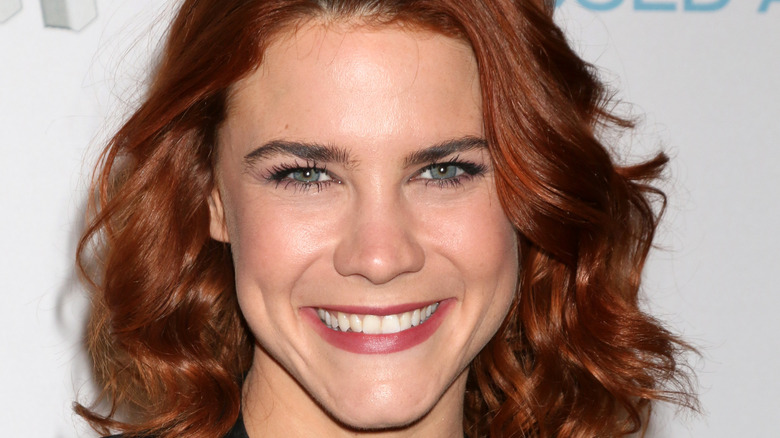 Kathy Hutchins/Shutterstock
Per Soap Central, Shirley Spectra (Patrika Darbo), the sister of Sally Spectra (Darlene Conley), was introduced in 2017 on "The Bold and the Beautiful." Her granddaughter, Sally Spectra (Courtney Hope), was named after Conley's Sally and followed in her footsteps, clashing with the Forresters (via Soaps). Her cousin, C.J. (Mick Cain), gave Sally six months to turn Spectra Fashions around or he was going to sell the building. 
Also joining Shirley and Sally was Saul Feinberg (Alex Wyse), the grandson of the original Saul (Michael Fox), Spectra's designer and tailor. Rounding out the group was Sally's friend Darlita (Danube Hermosillo), whose name is a reference to Darla Einstein Forrester (Schae Harrison), Sally's original assistant, per Soaps in Depth. 
Although Macy Alexander had married Thorne Forrester (Winsor Harmon) several times, as well as Deacon Sharpe (Sean Kanan) and Grant Chambers (Charles Grant), she didn't have any children. Coco Spectra (Courtney Grosbeck), Sally's younger sister, came to town to help Spectra Fashions. When that didn't work out, she got an internship at Forrester Creations, despite the fact that having a Spectra working there raised some eyebrows. 
Although some of the actors from the new Spectra clan, including Courtney Hope, left their roles a few years ago, per TV Overmind, the fans are still talking about their rivalry with the Forresters to this day.