Inside Days Of Our Lives Star Kassie DePaiva's Battle With Leukemia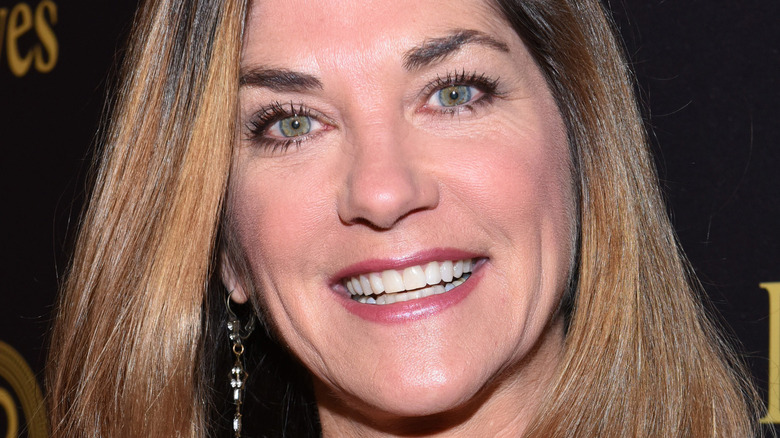 Vivien Killilea/Getty Images
Soap opera fans know Kassie DePaiva very well. The actor has portrayed multiple memorable characters over the years on some of daytime TV's biggest sudsers. DePaiva's soap career began in 1986 when she landed the role of Chelsea Reardon on the classic daytime drama "Guiding Light," per Soaps.com. She later played Blair Cramer on "One Life to Live" for two decades while, more recently, DePaiva stepped into the role of Eve Donovan on "Days of Our Lives."
Over the course of her career, DePaiva has also appeared on other fan-favorite shows such as "Melrose Place" and "Baywatch." Her television career has earned the lovable star numerous fans, while it also brought DePaiva love. The actor met her husband James DePaiva when they worked on "One Life to Live" together (via Soap Hub). It was he, alongside the fans, that helped DePaiva through one of the toughest times of her life after she was diagnosed with leukemia. 
Kassie DePaiva was diagnosed back in 2016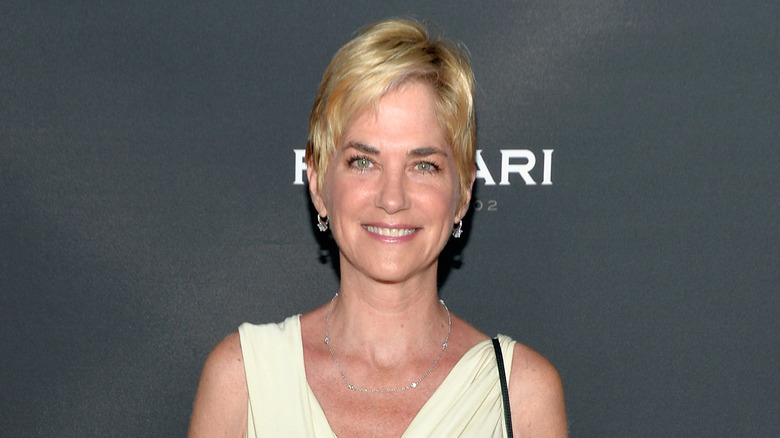 Michael Tullberg/Getty Images
In June 2016, Kassie DePaiva was diagnosed with acute myeloid leukemia, as Today reported at the time. The beloved soap star blogged about her experience and consistently updated fans on her treatment too. DePaiva revealed that she tried to remain as calm as possible and that she clung to her faith throughout the entire process, telling Soap Opera Digest in 2017: "I knew that leukemia was not a death sentence." 
The "One Life to Live" stalwart was forced to undergo extensive chemotherapy, describing it as "really, really intense." As DePaiva recalled, "My first round of chemo was seven days straight, 24 hours a day, then 12 days later your hair falls out, but during that time, there are certain side effects: You get sores in your mouth, you get constipation, diarrhea, a lack of taste." That first round was followed by four more, which were much stronger. 
The "Days of Our Lives" fan-favorite also admitted that her cancer was a struggle for her husband, James DePaiva, who would keep vodka in the refrigerator at the hospital for when things got really bad. However, the actor also acknowledged that the experience brought the couple closer together in the long run. 
The soap opera icon is currently in remission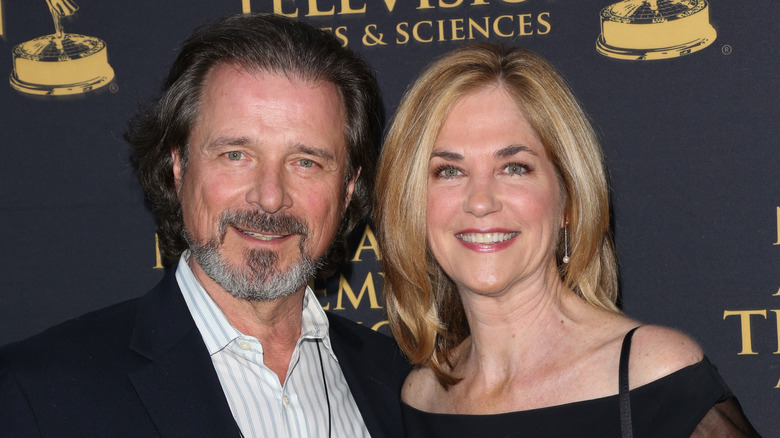 Paul Archuleta/Getty Images
One year after her initial leukemia diagnosis, Kassie DePaiva was proud to be in remission. She announced the news on World Cancer Day in February 2017, per Soaps in Depth. The actor later celebrated the anniversary of the end of her treatment by replying to a message of support from New York Presbyterian Hospital that read: "Congratulations to DAYS OF OUR LIVES actress Kassie DePaiva on reaching her one-year post-treatment milestone for AML!" She added simply, "Thank you for saving my life!"
DePaiva's cancer diagnosis came at a time when she was preparing to return to "Days of Our Lives" in the role of Eve Donovan. The soap legend had been offered a year-long contract with the hit series when she was forced to step away and explore treatment. However, after going into remission, DePaiva returned to Salem in 2017, as Soap Opera Digest reported at the time. 
Fans were of course thrilled to hear the news and to see Eve back on the canvas yet again — especially after the actor's grueling experience with cancer. DePaiva is cancer free, but she remains open about living with the disease. Her candor about the difficulties of enduring chemotherapy and everything else that comes with it surely helped others dealing with similar situations too.