The Real Reason Kassie DePaiva Left Days Of Our Lives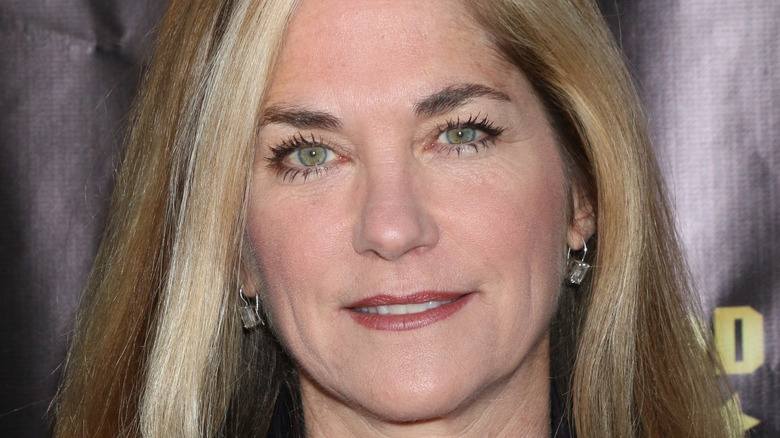 Kathy Hutchins/Shutterstock
"Days of Our Lives" viewers were first introduced to Eve Donovan back in 1987 — at the time, the character was played by actress Charlotte Ross (via Soap Central). Eve came to Salem as a troublemaking girl who suffered some trauma in her life. Sadly, Eve strayed down a dark path and became a prostitute working for Nick Corelli. Eventually, Kimberly Brady found Eve and offered her a job babysitting her son, Andrew. Shockingly, it was discovered that Eve was the biological daughter of Kimberly's husband, Shane Donovan. Eve eventually came to believe that Kimberly was the reason her parents' marriage broke up and began to cause problems for the couple (per Soap Central).
However, that wasn't the only trouble that Eve caused in Salem. She fell hard for Frankie Brady and tried to come between him and his girlfriend Jennifer Horton. She also stole a car and accidentally hit Sarah Horton. To make matters worse, Eve was attacked by the Riverfront Knifer, and although she survived the attack she was left with a scar on her face.
Eventually, Eve left Salem for love. She followed her former flame Frankie to Africa where he was doing charity work and wasn't seen for years (via Soaps in Depth). In 2014 all that changed when Eve returned to Salem with actress Kassie DePaiva in the role.
Kassie DePaiva stepped into the role of Eve Donovan in 2014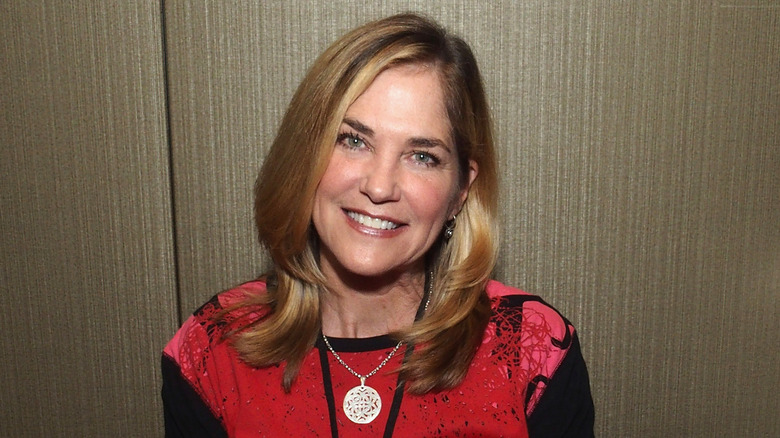 Bobby Bank/Getty Images
In 2014, "Days of Our Lives" viewers watched the return of Eve Donovan. Actress Kassie DePaiva brought new life to the character when she returned to her hometown to be treated by Dr. Daniel Jonas. Eve had become a singer who had developed issues with her throat and needed surgery, per Soap Central.
During her time in Salem, Eve rekindled her rivalry with Jennifer Horton when she demanded to be given half of the money made when her former husband Jack Deveraux's book was made into a movie. Jennifer was still grieving for Jack and fought Eve for every penny.
Eve also brought her daughter, Paige Larson home, and was unhappy when Paige began dating Jack and Jennifer's son, JJ Deveraux. After Paige was killed by the Necktie Killer, Eve grew close with Justin Kiriakis and Claire Brady (via Soaps in Depth).
She fell in love with her sister Theresa's longtime love, Brady Black, and the two became engaged. The drama didn't stop there. After Eve and Brady split, she married Deimos Kiriakis and wormed her way into the family business after his death before leaving Salem yet again.
Eve came home to start trouble when she shocked Salem by bringing home a presumed dead Jack and was even arrested for trying to kill Jennifer, although she was innocent of that crime (per Soaps in Depth). Fans loved the drama Eve caused, but sadly DePaiva was written off the show.
Kassie DePaiva opens up about leaving Days of Our Lives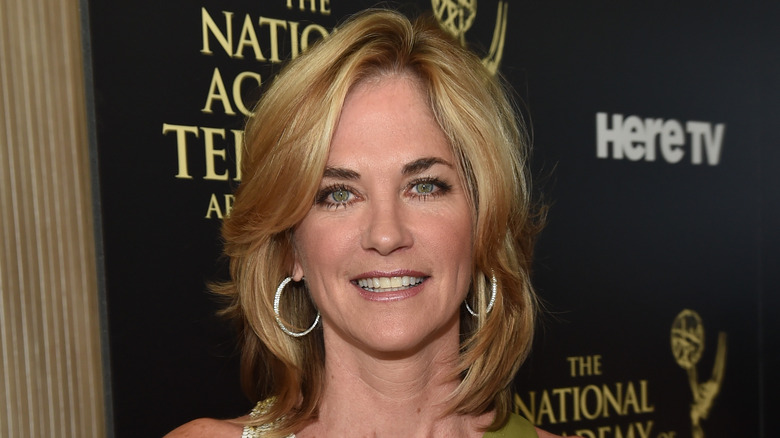 Alberto E. Rodriguez/Getty Images
In 2015, "Days of Our Lives" fans were sad to hear that Kassie DePaiva had been let go from the soap opera. "It saddens me to have been let go from the show just as Eve was finally finding her footing . . . but that is the way the Soap business goes," the actress wrote on her personal website at the time (via Soap Opera Network). However, she would return to cause chaos in Salem again. After another departure in 2019, DePaiva spoke out about leaving the sudser again, and not by choice (via Soap Hub).
"As you know, actors don't get to write their own storylines. It is always a challenge and a delight to open the scripts and see where the writers are taking the story." Needless to say, Eve has run the gamut of emotions over the years — love, loss, betrayal, and everything in between. But the actress has one more wish for fans right now. The actress tweeted: "My hope is that you enjoyed the journey because I certainly did . . . Be kind and loving to all."
Of course, "Days of Our Lives" has a long history of bringing characters back for dramatic arcs, even if they've been off the canvas for years. This means that there is always a chance that Eve Donovan will return to Salem in the future.