Donald Trump's Legal Issues Escalate To Whole New Level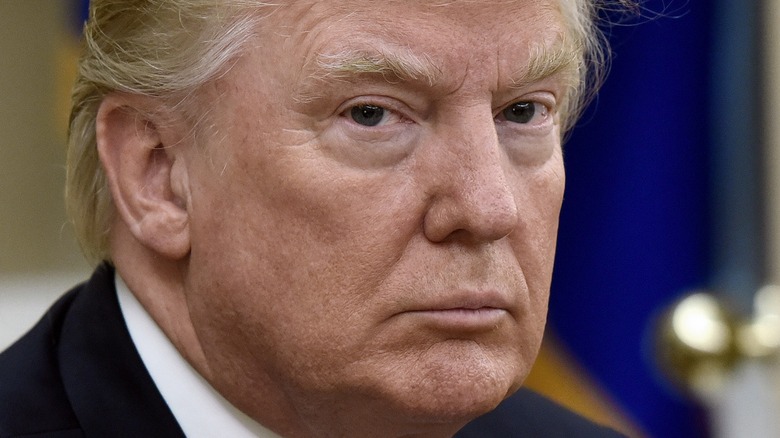 Pool/Getty Images
While former President Donald Trump has launched his upcoming campaign for the White House in 2024, there has been a slew of controversies surrounding him. He just launched his own NFT in the form of virtual trading cards that cost his supporters $99 (via The Independent). They sold out, with Trump noting they would make wonderful holiday gifts.
His supporters and critics alike took issue with his online trading card scheme, but that appears to be the least of his worries. The former president is facing countless legal troubles. From the raid of his Mar-a-Lago resort home to his business facing tax fraud charges in a New York court (per The Daily Beast), the legal woes have been a major roadblock for Trump as he jump-starts his new campaign.
Now, it appears there are even more challenges mounting for the former president that could put a dent in his 2024 campaign's future.
Trump could be facing criminal charges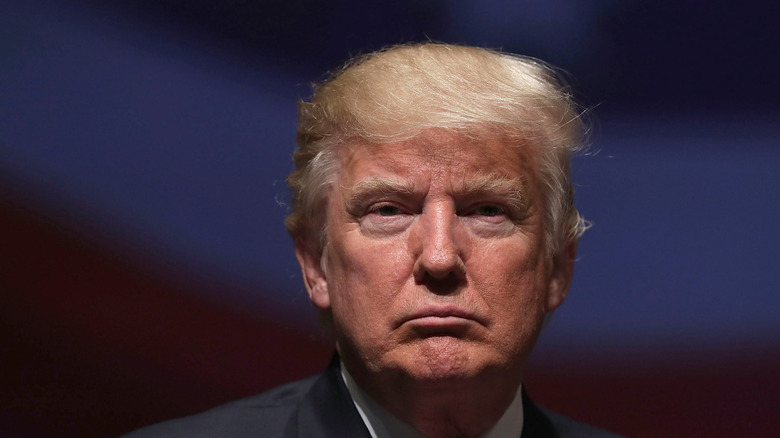 Alex Wong/Getty Images
One of the most controversial issues surrounding former President Trump has been whether or not he played a role in the January 6 Capitol riot. After a 17-month investigation, the January 6 committee is looking to charge Trump criminally for his alleged role in the event, per CNN. 
While the committee is recommending Trump be charged with several criminal counts in relation to the riots, it is not within its power to actually charge Trump. Instead, the recommendation has been made to the Department of Justice, which will decide on whether or not to proceed with the committee's recommendation. 
Trump quickly took to his social media platform, Truth Social, and wrote (via AP), "These folks don't get it that when they come after me, people who love freedom rally around me. It strengthens me. What doesn't kill me makes me stronger." He added that it was "a partisan attempt to sideline me and the Republican Party."