Why Julia Lemigova Is '100% Unleashed' On Season 5 Of Real Housewives Of Miami - Exclusive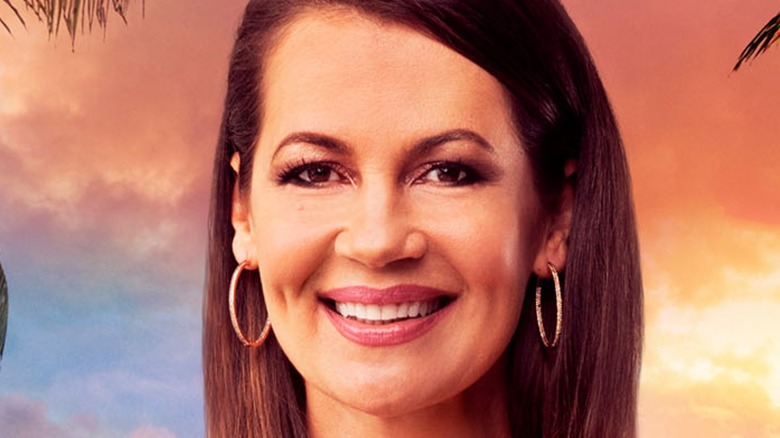 Bravo/NBC Universal
Since joining the cast of "The Real Housewives of Miami" in the series' fourth season, Julia Lemigova has been a stable force in the narrative. However, as Season 5 has progressed, her personal trajectory has grown more complex, as she balances life in Miami with her wife — tennis star Martina Navratilova — and her days thriving on a farm with her animals. 
In her exclusive interview with The List, Julia Lemigova reflected on the ways she's felt free to be herself on "RHOM" and just how crazy things have gotten for the cast this season. As the first-ever "Housewives" cast member in a same-sex marriage, Lemigova applauded Bravo for their openness to her family. "We are who we are — we are open, we are [our]selves," she shared. "I have absolutely no restrictions, no guidelines from the network. They're 100% letting me be me." Thankfully, Lemigova hasn't had to hold back her feelings when it comes to drama with her castmates, either.
The star stands up for her own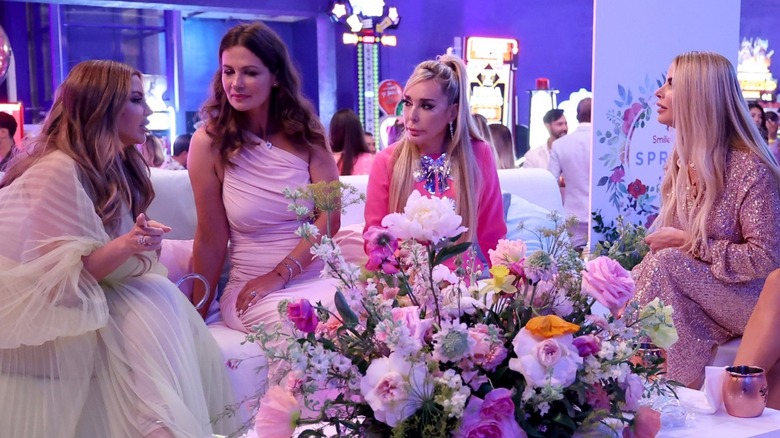 John Parra/Getty Images
When asked if Season 5 of "Real Housewives of Miami" was especially stressful to shoot, Julia Lemigova told The List, "Well, it's not so much stress, but a lot of drama." She teased, "You have not seen anything yet. Trust me; there will be. I don't like drama, but I will always defend myself and my friends."
In her interview, Lemigova looked back on her time starring in "RHOM," remembering how she used to approach conflict. "In the first season, I was more held back because you need to take time." She also noted that it isn't easy to upset her. "There has to be a reason for me to get mad. But once I get mad, I will not step back until we resolve the situation."
The star teased what's to come in the remaining episodes of Season 5, and it seems that fans can expect plenty of tumult. "This season, there's a lot of it and a lot of opinions, a lot of drama, and a lot of very unexpected things."
She's come a long way since Season 4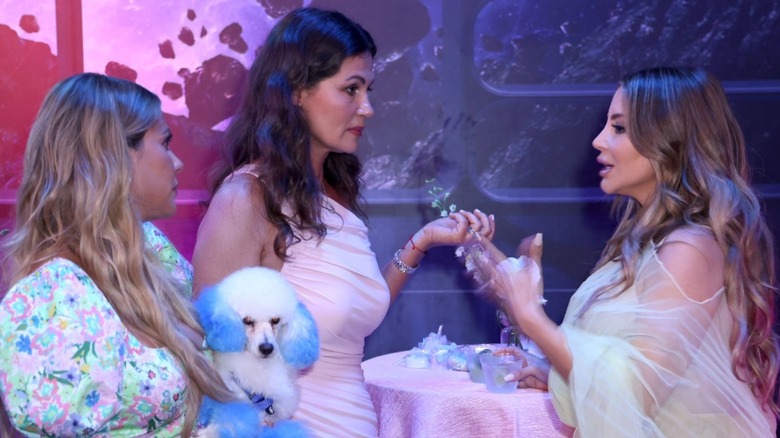 John Parra/Getty Images
In her sophomore season as a "Housewives" star, Julia Lemigova is returning to her former modeling career, living and working on her own farm, and looking out for her two daughters and wife. Along with all this, she's dealing with interpersonal issues within her friend group, which might very well lead to permanent rifts. "In the cast in general, but [also] in my life, whether it's personal things that you will see throughout the season or whether it's some conflict with some of the ladies that are very ... [It's] not a small little conflict, but there is a reason behind it," Lemigova explained.
The housewife made her position clear on how she handles disagreements. "When something is wrong, you got to say it. I never, ever have regrets about speaking up for myself. You can only have regrets if you don't. You say, 'I wish I would've reacted; I wish I said something.'" 
Becoming more "daring," the star shared, has been an indispensable part of her growth, especially since she was more subdued back in her modeling days. Things have since changed for the better, and Lemigova's no longer taking injustices quietly. She told us, "Now, being on the show, I totally feel unleashed — 100% unleashed, no taboos, 100% unleashed and going for it when I have to go for it."
"The Real Housewives of Miami" airs on Thursdays at 9:00 p.m. ET (8:00 p.m. CT) on Bravo.