Drop-Waist Dresses Will Make A Comeback In 2023. Here's How To Get The Look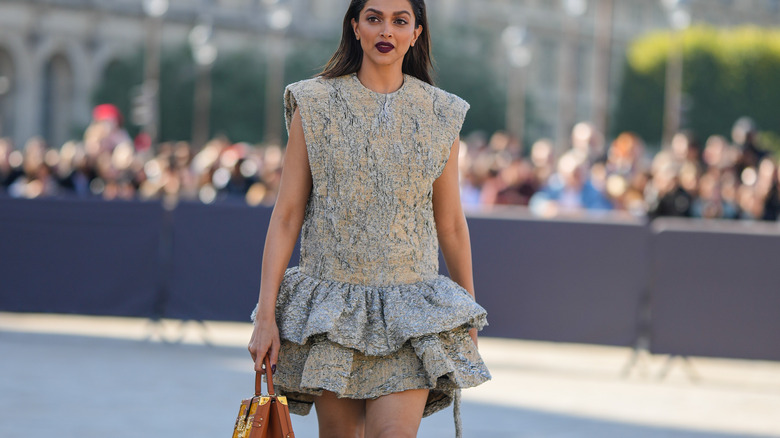 Edward Berthelot/Getty Images
Yet another early aughts trend is making its way back into the limelight –– and into our closets. We're all well aware that the past few years have brought us some ghosts of closets past to allow us to revisit some of the styles of the '90s and early 2000s that had since vanished into obscurity. By the looks of it, though, 2023 will only be doubling down on these Y2K staple pieces and bringing back everything from the bubble skirt trend to baggy jeans (via Elle).
The latest Y2K style to reemerge as a trend is the drop-waist dress. If you don't know what the drop-waist dress is, it's really just like it sounds: a dress with a waistline that's below your natural waist. How far below your natural waist the drop-waist lands varies from dress to dress, as do other traits of drop-waist dresses. Consequently, there are plenty of ways to rock this look, and we have a pretty good feeling that you're going to want to make it your own come 2023.
Why the drop-waist is coming back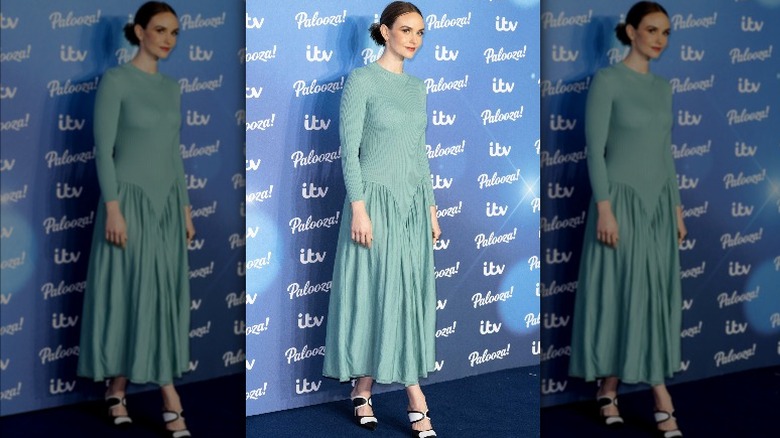 Jeff Spicer/Getty Images
Sure –– some recently resurrected Y2K trends are a little bit questionable, but the drop-waist dress actually has a lot to offer. According to Refinery29 we've been seeing variations of the easy, breezy nap dress ever since the pandemic first hit and we all had a desire to be extra comfortable –– even in our dresses. Well, think of the drop-waist dress as the new, updated version... well, we guess it's not exactly new and updated if it gives us flashbacks to 2003, but suffice it to say, the drop-waist dress is the next comfy, lounge-y dress style we all want to be sporting. 
Because the drop-waist dress doesn't cinch you in at the waist, you should have no fear of needing to change out of it the second you walk through the door or after you've pigged out on pizza. The drop-waist dress is as comfy as sweatpants and as chic as a corset-top. Plus, it's actually more versatile than its nap dress predecessor. Per Who What Wear, this dress comes in all shapes and styles. From mini to maxi, strapless to long-sleeve, perfect for lounging on the couch or walking the red carpet, the drop-waist dress comes in oh so many different types and gives you oh so many outfit possibilities. 
How to rock a drop-waist dress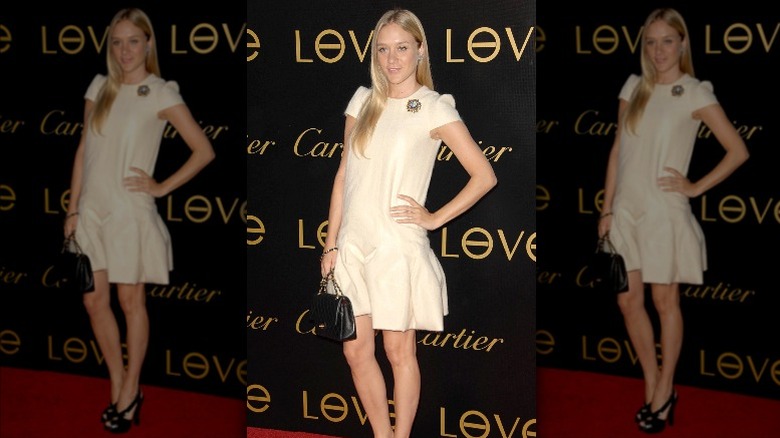 Everett Collection/Shutterstock
Whether it's the cold upcoming winter months or spring and summer of 2023, the drop-waist dress should definitely be a closet staple. When shopping for drop-waist dresses, look for midi dresses or even midi skirts with slouchy, comfy fabrics, per Elle. Drop-waist pieces in midi-length will make for easy transition pieces that you can pair with jackets and tall boots in the winter and little sneakers and sunnies when the weather starts to warm up. 
Many drop-waist dresses have a downward pointed seam where the waistline lands. These picks will work especially well with your silhouette, even though the dress will skim past your natural waist. According to Who What Wear, off-the-shoulder and spaghetti strap drop-waist dresses will be all-the-rage in the upcoming seasons, so look for these options when shopping. Also, don't be afraid to grab a mini drop-waist dress. You can pair it with tights, booties, and a long cardigan for a cozy winter look, and lose the tights and add sandals for slouchy summer lounging attire. The drop-waist dress is just versatile enough to work for you in many different situations, so consider different styling options on your drop-waist dress search.