The Time The Young And The Restless' Paul Williams Became A Centerfold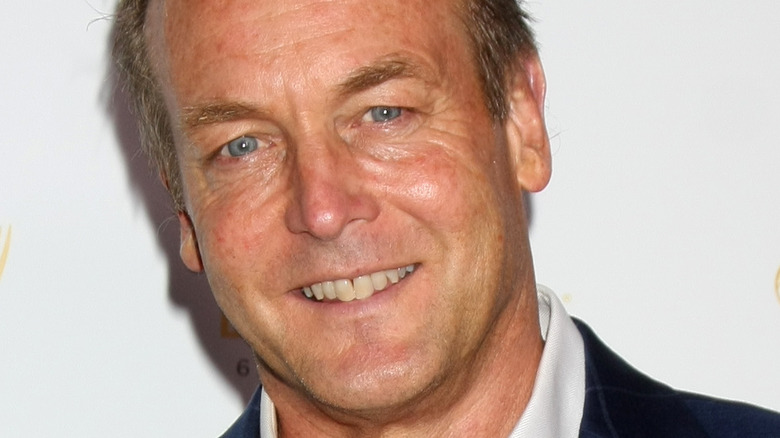 Kathy Hutchins/Shutterstock
Before appearing in such shows as "I'll Take Manhattan," and "Diagnosis Murder," actor Doug Davidson became a soap opera heartthrob when he took on the role of Paul Williams on "The Young and the Restless." Paul was a teen when he debuted in 1978, and was rebellious and promiscuous as a result. He had a fling with Nikki Reed (Melody Thomas Scott) and later Paul got April Stevens (then Cindy Eilbacher) pregnant, but couldn't handle the stress of child-rearing and walked away from them. 
Paul and Nikki subsequently ended up joining the diabolical cult New World Brotherhood, becoming prisoners there. Reporter Peggy Brooks (then Pamela Peters Solow) and Paul's brother, Steve Williams (David Winn), ultimately rescued them (via Soap Central). In order to help his son clean up his act, detective Carl Williams (Brett Hadley) convinced Paul to join the police force and assist him. Paul helped his dad rescue Nikki, who had been kidnapped by Rick Daros (Randy Holland). 
He also worked to take down mob boss Mr. Anthony (Logan Ramsey), as well as further infiltrating the mafia. Despite getting into one precarious situation after another, Paul ultimately helped clear his father of false bribery charges. He later became a private investigator and married Lauren Fenmore, per Soaps In Depth. However, Paul endured an extremely embarrassing moment early in his detective career that fans are still talking about today. 
Paul Williams was publicly humiliated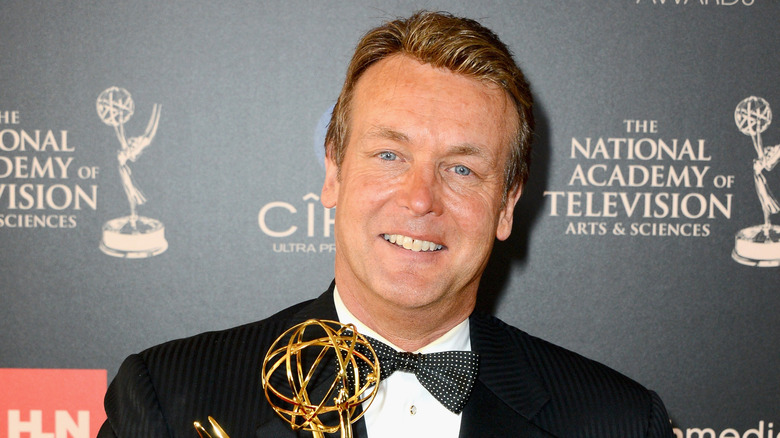 Mark Davis/Getty Images
Tracey E. Bregman joined the cast of "The Young and the Restless" as Lauren Fenmore in 1983. The Emmy-winning actor played the character on and off in the intervening years, making Lauren into the fan-favorite she is today. As Soap Central notes, Lauren often competed with Traci Abbott (Beth Maitland) over men. Eventually, Lauren grew up to marry Detective Paul Williams even though his mother, Mary Williams (Carolyn Conwell), disapproved of their union.
Shawn Garrett (Grant Cramer), was a stalker of Lauren's who made Paul think they were having an affair. Shawn even captured Lauren and buried her alive, but Paul rescued her, realizing she was Shawn's victim and they never had an affair (via Soaps In Depth). The young couple were quite playful early in their marriage and took nude photos of each other just for fun. But, per Soaps.com, when the pictures were sent to a photo lab to be developed, there was a mix-up and they accidentally got sent to Paul's office instead. 
An unhappy Paul made Lauren aware of the error and thought he had gotten rid of the photos. But Lauren had actually kept the negatives and made a poster of Paul in the nude. He wasn't exactly pleased but assumed the pictures and negatives had finally been obliterated. Just when Paul thought the nightmare of his nude photos being circulated was over, though, things were about to get worse for him. 
Paul's embarrassment only got worse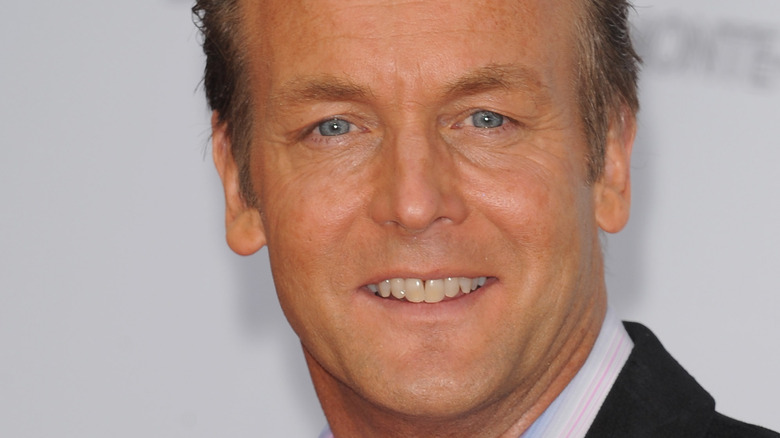 Pascal Le Segretain/Getty Images
Detective Paul Williams (Doug Davidson) had become appointed to the Mayor's Investigative Commission on Pornography on "The Young and the Restless." But, as Soaps.com reports, his embarrassment factor went through the roof when it turned out that his wife Lauren Fenmore (Traci E. Bregman) hadn't destroyed the negatives of the nude photos the couple had taken. In fact, she'd entered one of his pictures into a magazine centerfold contest and it won the $10k first prize.
Despite trying to buy up all the magazines in town to prevent further embarrassment for Paul, Lauren wasn't completely successful. And Paul was mortified when his mother showed him a copy of the magazine with the centerfold in it. Humiliated, he had no choice but to terminate his position on the mayor's commission. Needless to say, Paul and Lauren's marriage ended as a result, per Soaps In Depth. Paul would go on to become the police commissioner of Genoa City. 
Sadly, after playing Paul Williams for 40 years, Deadline confirmed in 2018 that Davidson had exited the show. Although Davidson isn't on "Y&R" anymore, a fan tweeted him in August telling the actor that he's one of the soap's top stars regardless. The viewer also praised Davidson's acting, admitting the fans are praying for his return. Sadly, Davidson replied: "You are so incredibly kind writing such a sweet tweet. I truly appreciate it, but I can't see things changing."