The Most Fetching Fashion Styles For Women In Their 60s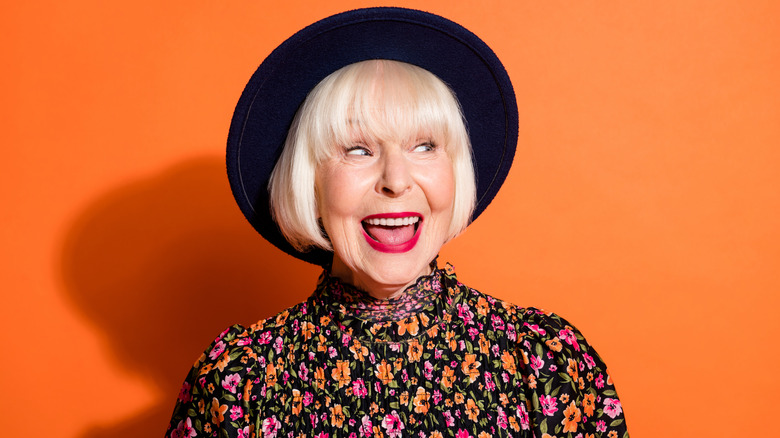 Roman Samborskyi/Shutterstock
When we get older, styling ourselves can become more difficult. That's because society doesn't tend to put a lot of focus on how to look our best at any age. Instead, most tips and tricks are focused on youth. Not only that, but it's a common misconception that at a certain age, we simply stop caring about how we look or being interested in fashion. Obviously, that's not true — fashion is a great form of self-expression no matter your age. 
The best way to embrace your age through fashion can be to let go of the rules we think we know. Just because you hit the age of 60 doesn't mean your sense of style and taste suddenly go out the window! However, if you're feeling stuck or looking for a bit of inspiration, here are some easy tips to keep in mind when choosing clothes and accessories to fill your wardrobe.
Classic and timeless is key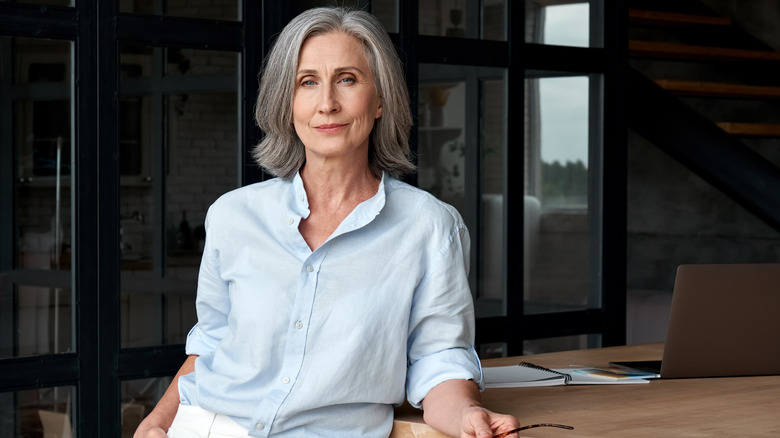 Ground Picture/Shutterstock
Sometimes it can feel like what's fashionable and what's trendy are synonymous. In reality, this isn't true. As they say, "classic is classic for a reason." Sometimes the easiest way for us to feel both fashionable and confident is when we're sporting something that looks great without trying to be trendy. Embracing tradition may not be the answer in all aspects of life, but when it comes to fashion after 60, when in doubt, go for what's timeless. For instance, tailored pants and a simple button-down shirt never go out of style. To put your own spin on things, consider mixing your classic pieces with something trendier. 
Express yourself with accessories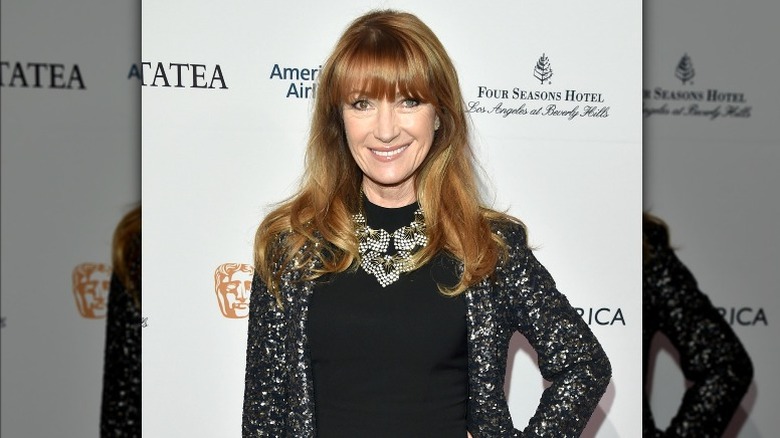 John Shearer/Getty Images
Bold accessories can be a great way to spice up a classic outfit and express your fashion personality while still feeling like your look is age-appropriate. Allowing your shoes, bags, and jackets to be your statement pieces can make your outfits foolproof. Bold earrings, statement bags, or even a colorful pair of sunglasses are a great way to make a memorable fashion statement. By adding one daring piece to a tried-and-true outfit, you'll look classy while still making an impact.
Good jeans go a long way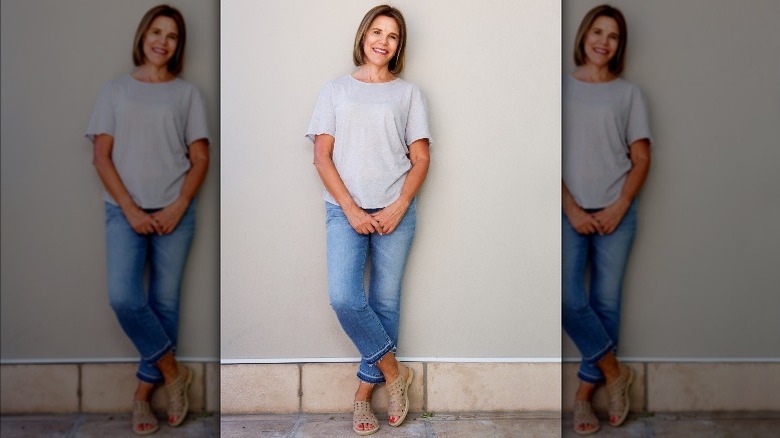 mimagephotography/Shutterstock
Denim is a fabric that never goes out of style, and jeans are a reliable choice no matter who you are or how old you are. When looking for jeans past the age of 60, opt for a high rise in either straight-leg or flare cuts, or try bootcut or boyfriend jeans. These denim styles are not only comfy and fit well on most body types, but they're staples that remain on trend year after year.
The Little Black Dress is still worth wearing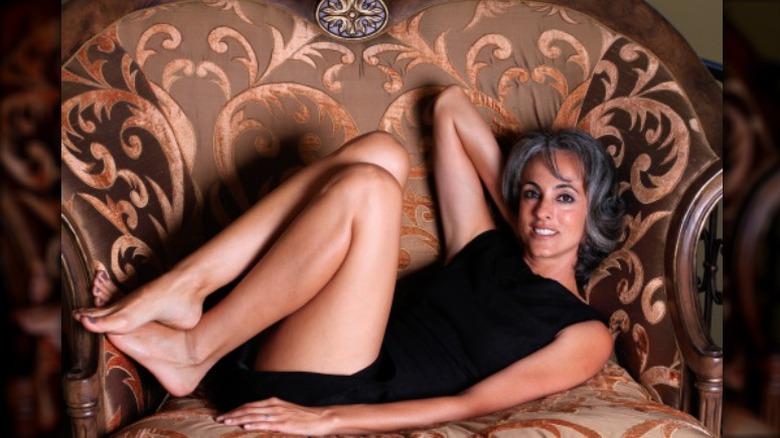 Awesomeshotz/Getty Images
We've all heard of the LBD, also known as the little black dress. Many consider this a wardrobe staple, but it's easy to think we need to pass on this trend as we get older. Thankfully, that's not true. What's so great about a black dress is its versatility. You can dress it up or down and add different accessories to achieve different looks with just one main piece. The real trick is finding a dress that fits you perfectly and that makes you feel amazing. Once you have that, you'll keep going back to it again and again.
Midi-skirts cut an impressive figure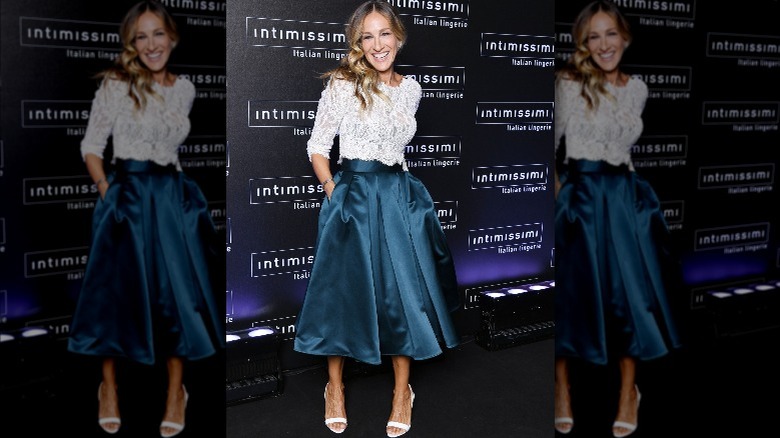 Daniele Venturelli/Getty Images
As you get older, you might feel less comfortable in shorter skirts that bare your knees. Still, a desire to be less exposed shouldn't prevent you from sporting a skirt. Midi skirts are a great pick because they can work for any kind of weather or any kind of event. Pair a satin midi skirt with a pair of pumps and a lacy top for a dressy look, or pop on a t-shirt and some little white sneakers for running errands to keep things casual. You can even layer knee-high boots under your midi skirt with a sweater for the winter months. It's classic, versatile, and won't feel stuffy the way a maxi-skirt might. 
Throw on a scarf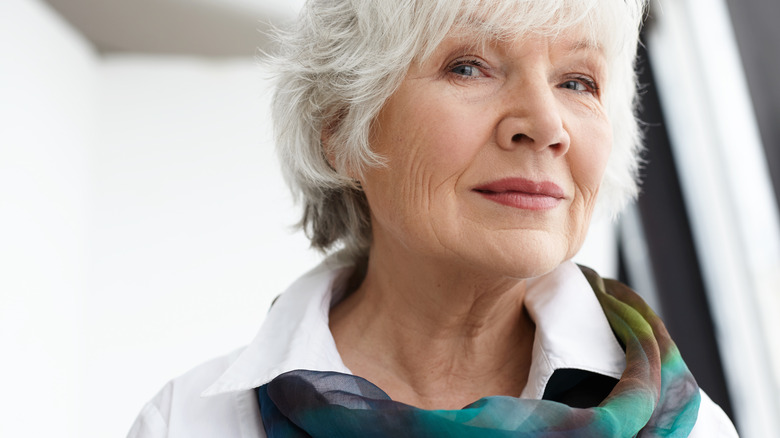 Shurkin_son/Getty Images
Scarves aren't just accessories designed to keep you warm in the cold winter months. As stylist Negar Ali Kline tells Town & Country, "A scarf is extremely multi-purpose. A silk scarf can be tied at the neck or draped over your shoulders in the evening." This accessory is definitely versatile, and it's a great way to incorporate colors and patterns into your look without risking your outfit being overwhelmed by something too bold. When in doubt, go for a neutral, classic 'fit with a scarf for added detail.
Embrace the rainbow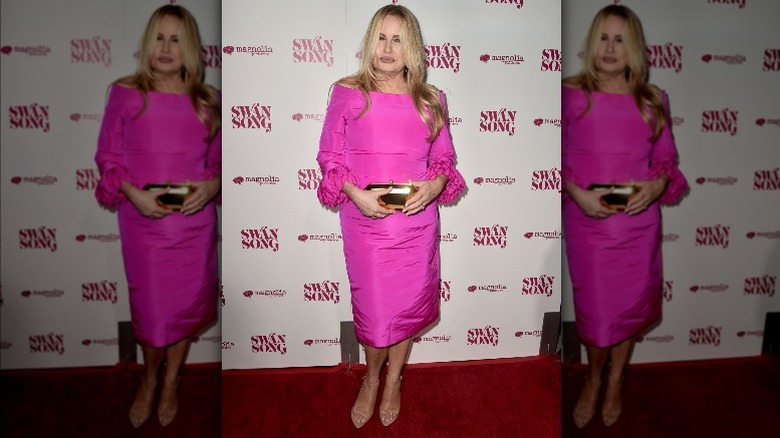 Alberto E. Rodriguez/Getty Images
A neutral color palette is always a great go-to, and it makes for a classic canvas on which to add bold accessories. That said, whoever said that you can't rock bright colors when you get older was way off-base. Don't be afraid to experiment with brighter and more-striking hues if that's what you're drawn to when it comes to fashion. If you want to experiment with more eye-catching shades but aren't sure where to start, you might consider talking to a professional stylist for guidance. 
Accentuate your waist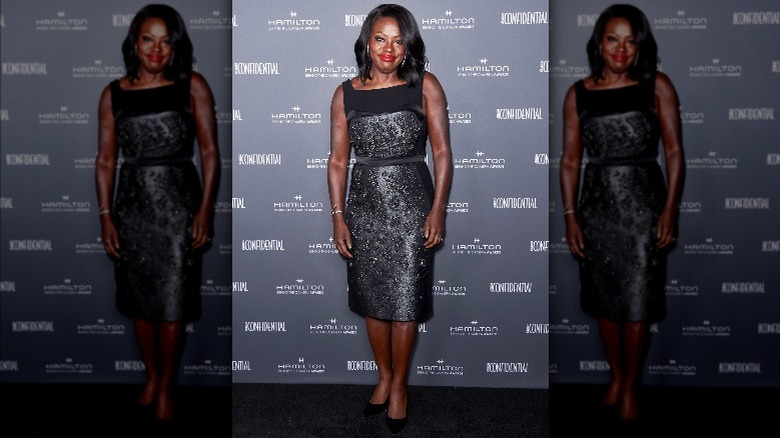 Unique Nicole/Getty Images
Often, when we're not sure what to wear or what looks good on us, we may try to hide our bodies beneath layers or looser cuts. Yet, this can actually have the opposite effect of what we're trying to achieve. Baggier styles, while comfortable, aren't very flattering and can be difficult to pull off. On the other hand, defining your waist will make you look slimmer and/or more shapely regardless of your figure. Consider trying dresses or tops that cinch in at the waist — they may just give your confidence a boost!
Play with prints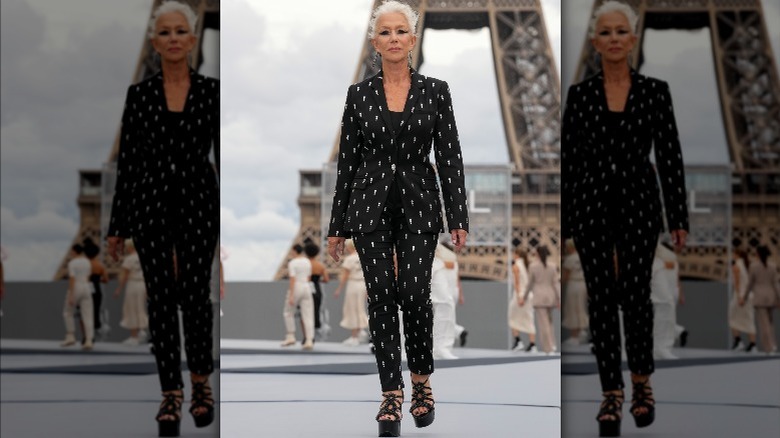 Peter White/Getty Images
Like experimenting with bright colors, embracing bold prints is something that we may feel intimidated by as we get older. However, it could actually make us look fabulously fashionable. A bold print can be a great way to add a little interest to your outfit — just make sure that the print isn't too large or overpowering. When in doubt, opt for a small print and pair it with a solid color. For instance, a polka dot midi skirt and a solid-colored t-shirt or a striped top with jeans go well together. When in doubt, go with what makes you feel good. Chances are, if you feel amazing, you'll look amazing too.