Tiramisu Blonde Is The Latest Low-Maintenance Hair Trend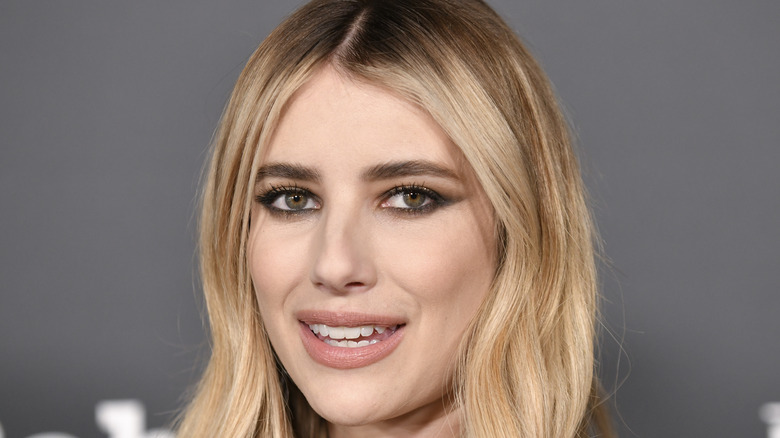 Rodin Eckenroth/Getty Images
We may receive a commission on purchases made from links.
If you have ever gone blonde, or even considered it, you know how much work it is. In fact, out of every hair color and style out there, blonde hair is the most time-consuming and high-maintenance option there is, as Harper's Bazaar points out. Going blonde means regular trips to your hairstylist for color touch-ups and glosses, investing in certain shampoos, and ensuring you keep your hair healthy. It may even require a complete style overhaul, to suit the new shade. 
If you're hoping to lighten up your hair but your lifestyle doesn't allow for hours in a salon chair, you're in luck. The latest trend for blondes is tiramisu blonde and it's the low-maintenance hair trend you've been waiting for. According to Who What Wear, tiramisu blonde is a "soft-rooted warm blonde" and although it will give you that light, blonde feeling, it won't require much upkeep. Before you ask for this at your next hair appointment, here's what you need to know. 
What to ask for if you want tiramisu blonde hair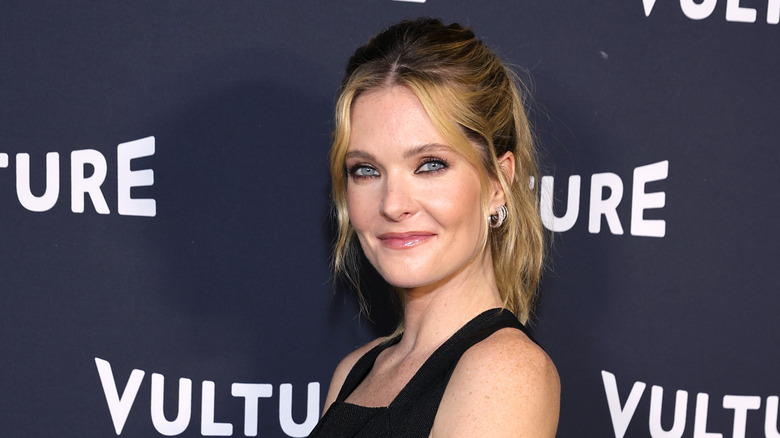 Matt Winkelmeyer/Getty Images
As Who What Wear notes, the latest fashion trends all focus on comfort — in fact, 2022's biggest winter styles are so comfy you'll forget to change when you get home. Whether you are filling your closet with yet another matching sweat set or spending your entire paycheck on oversized hoodies, you are likely consistently reaching for a comfortable, easy style as the weather gets colder and the nights grow darker. If you want that ease to melt into your hair color as well, then tiramisu blonde is the shade for you. 
According to Deavita, Emma Roberts and her stylist at Nine Zero One Salon were the first to rock this trend after the star sported her signature blonde with darker brown roots and face-framing money pieces. If you want to mirror the look, Who What Wear advises that you should ask for "a natural-rooted blonde with some soft dimension and warm tones," per celebrity hairstylist Nikki Lee.
Tiramisu blonde is ideal for those who are already strong blondes and want to tone things down a bit, but other hair colors can embrace the trend as well. Meghann Fahy contrasted her strawberry blonde hair with dark roots (see above) while Ashley Benson made her platinum blonde look a bit warmer with this trending hair color too (via Instagram). 
How to style and care for tiramisu blonde hair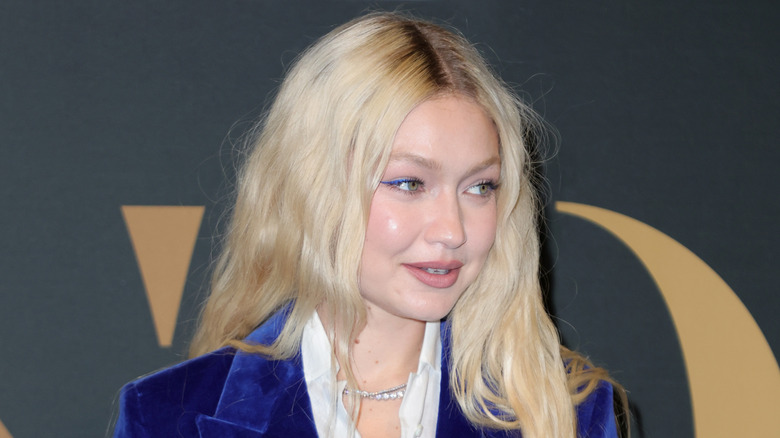 Michael Loccisano/Getty Images
Going to the salon and asking for the hair color is the easy part. But how easy is this style to maintain once you get home and wash it yourself? According to Deavita, the best way to style the tiramisu blonde hair color is simply to leave it natural. This means that not only is the color itself low maintenance but styling it every day is super easy too. If you don't love your natural hair, they also suggest face-framing simple braids or adding a headband or hair clips — all super easy styles that will make a big impact with the tiramisu color.
But proper maintenance, while low, still requires the right products. Who What Wear recommends using products tailored to blonde hair, specifically the Klorane shampoo with chamomile for blonde hair, a hair mask like the Redken Color Extend Blondage Honey Beige Blonde Color-Depositing Mask, and the Amika color boosting drops in the warm gold color. Channel your inner Gigi Hadid (who has also sported this look) without all the upkeep with the latest tiramisu blonde — your hair and time management will thank you.